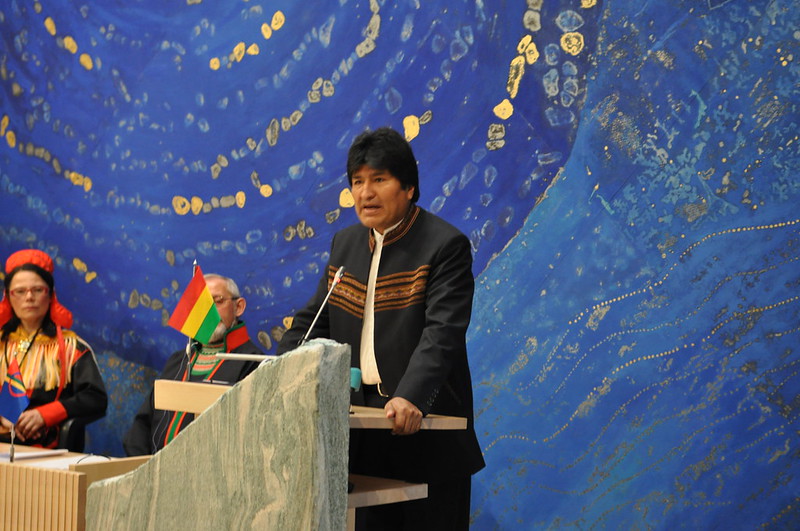 Former Bolivian President Evo Morales will seek asylum in Mexico. (Photo by Sámediggi Sametinget via Flickr)
Mexico Grants Evo Morales Asylum
November 12, 2019
By Staff
TODAY IN LATIN AMERICA
MEXICO: Mexico has officially granted former Bolivian President Evo Morales asylum, calling his ouster a coup. After Morales resigned on Sunday, Mexican foreign secretary Marcelo Ebrard announced that Mexico would grant him asylum and the request was made and processed. Last night, Morales tweeted that he was leaving Bolivia for Mexico. Peruvian authorities also announced that a Mexican plane had flown from Peru to pick up Morales. 
Ebrard said that the Bolivian military's call for the resignation of Morales violated "the constitutional order" and that Mexico still views Morales as the legitimate leader of the country. Ebrard also urged the Organization of American States to arrange an emergency meeting to discuss the crisis in Bolivia.
HEADLINES FROM THE WESTERN HEMISPHERE
SOUTHERN CONE
CHILE: The Chilean opposition rejected President Sebastián Piñera's plan for a new constitution yesterday. Piñera had proposed that a new charter be drafted by a "constituent congress" and then voted on in a plebiscite. However, Chileans have called for a plebiscite to occur first, to circumvent distrust in legislators. Senator Manuel José Ossandón, a member of Piñera's coalition, said, "The parliament doesn't have credibility to do something without the more active participation of the community." The proposal aimed to stop weeks of protests triggered by rising subway fares but rooted in economic inequality. 
BRAZIL: Former President Luiz Inácio Lula da Silva's release from jail has raised questions about whether he will run for office again. A Supreme Court ruling freed da Silva from prison on Friday while he pursues an appeal on charges of corruption and money laundering. If the Supreme Court's second chamber annuls his conviction, Lula will likely become the Workers' Party (PT) candidate in the 2022 election. If he loses his appeal, Lula could return to prison.
ANDES
BOLIVIA: Bolivia experienced turmoil yesterday following the resignation of President Evo Morales. Morales stepped down on Sunday, saying he was the victim of a military coup, following protests and a contested election. The resignation left unclear who will assume Morales' role, as every other constitutionally designated successor resigned as well. Morales' supporters blocked roads leading to the country's airport and the presidential palace, and residents of La Paz were advised to stay home. Opposition politician and Senate second vice president Jeanine Añez said she would take temporary control of the state, but congressional approval is not guaranteed.
CENTRAL AMERICA
PANAMA: Following Bolivian President Evo Morales' resignation, Panama's foreign ministry issued a statement calling for constitutional order to be respected in the country. A statement from the Ministry of Foreign Affairs said, "the Government of the Republic of Panama closely follows the events that take place in the Plurinational State of Bolivia and calls for the cessation of any act of violence." The Panamanian government's announcement comes as countries across the region have split between calling the events in Bolivia a resignation or a coup.
CARIBBEAN
ANGUILLA: An American charged with the death of a hotel worker in Anguilla skipped his pretrial hearing yesterday. Scott Hapgood refused to return to the British Caribbean territories for the pretrial hearing, alleging his life is being threatened. Hapgood alleges that hotel worker Kenny Mitchel attacked Hapgood's family in their hotel room in April. Mitchel was found asphyxiated, and Hapgood was charged with manslaughter. The case has been complicated by autopsy results that show Mitchel had significant levels of cocaine in his system.
CUBA: Havana will celebrate its 500th anniversary this week, just days after Mexico City celebrated its 500th as well. The Cuban government has planned a jubilee week with events hosted at historical sites and restored monuments, including a visit from the Spanish royal family. Home to 2.1 million people, Havana blends a colonial past with late Soviet architecture and new economic initiatives.
NORTH AMERICA
UNITED STATES: The Supreme Court will begin listening to oral arguments on the Trump administration's plan to end protections for DACA recipients today. The court will hear arguments from DACA recipients and supporters of President Donald Trump's plan. President Barack Obama announced the DACA program in June 2012 and the program currently covers about 700,000 people.
UNITED STATES: After Bolivian President Evo Morales resigned on Sunday, President Donald Trump praised the event as a "significant moment for democracy in the Western Hemisphere." Trump said that the United States applauded the Bolivian people for demanding freedom and praised the military for protecting the Bolivian constitution. After weeks of protests by the Bolivian people, Trump said he hopes that Morales's resignation will send a strong message to Venezuela and Nicaragua about the power of democracy and the people.
November 11, 2019
> Staff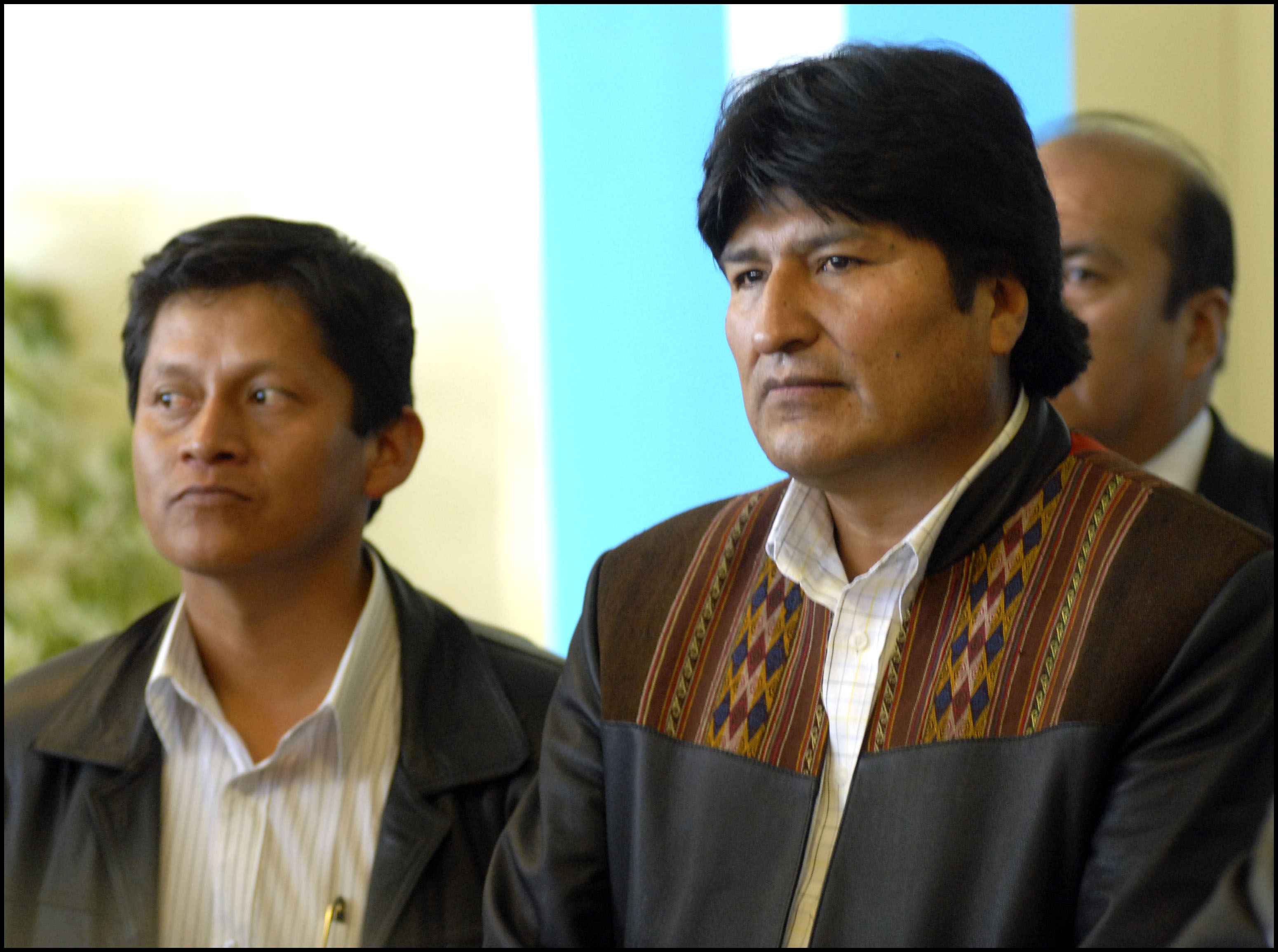 November 13, 2019
> Staff