Four Months After President Shut Down Congress, Peruvians Vote For New Lawmakers
January 27, 2020
By Staff
TODAY IN LATIN AMERICA
PERU: Voters elected a new Congress yesterday, after President Martín Vizcarra dissolved the legislative body in September. Peruvians are legally required to participate in elections, and polls ahead of the vote suggested that fewer than one-third of voters had chosen a candidate, and one-fifth were planning to write in their choices or turn in blank ballots in protest. Polls also predicted that power would be fragmented in the new Congress, without a single party winning more than 10 percent of the vote. Whoever wins will have just over a year before the next general election in July 2021.
Vizcarra's decision to restart Congress stemmed from his promise to take a hard line on corruption, after his predecessor left office in the midst of a vote-buying scheme in 2018. When political parties blocked his reforms, he shut down the legislature. Lawmakers retaliated by voting to suspend him, without success. The country's constitutional court ruled earlier this month that the move was not a presidential overreach, and his supporters have celebrated the tough stance, but opposition parties disagreed, calling Vizcarra a dictator.
Headlines from the western hemisphere
SOUTHERN CONE
BRAZIL – At least 30 people died in the state of Mina Gerais over the weekend as intense rains caused flooding and triggered landslides, which buried residents and their homes. More than 2,500 people were evacuated from their homes. Rescue work continued yesterday with 17 people missing. The disaster fell on the anniversary of the dam collapse that killed 270 people last year in Brumadhino, a mining town in the same state. Vale, the mining company that owned the dam, and a German environmental auditing company are facing charges for the dam failure.
ANDES
BOLIVIA: The interim government hired CLS Strategies, a communications consulting firm, to advise during this year's elections and in relations with the United States government, The Intercept reported yesterday. The company did similar work with the Honduran government after a 2009 coup, which analysts have compared to the removal of leader Evo Morales at the end of last year. Interim Bolivian president Jeanine Áñez maintains that Morales' resignation and exile was not a coup. The country will hold new elections in May of this year.
CARIBBEAN
TRINIDAD AND TOBAGO: The National Gas Company plans to increase the price of natural gas, which may threaten thousands of high-paying manufacturing jobs. The company is trying to double the price manufacturers pay to $4 per million British Thermal Units. The Trinidad & Tobago Guardian reported that the anticipated gas price hikes caused an ammonia plant to close and a methanol plant is also planning to shut down soon. Manufacturers groups say companies are already moving to Jamaica and South America for more lax labor laws, and that gas prices are a competitive advantage in Trinidad & Tobago. The NGC chairman Conrad Enill would not discuss the 18-month-long, ongoing negotiations, but said the company would hold them "in good faith."
CENTRAL AMERICA
EL SALVADOR: This Friday families and friends remembered the victims of the El Calabozo massacre in the community of Amatitan Abajo. After 38 years, a woman named Margarita Bonilla finally laid to rest six family members whose remains were identified in an investigation of the 1982 massacre, part of El Salvador's civil war.  An estimated 75,000 people were killed during the conflict between left-wing rebels and the U.S.-supported military. To date, no one has been charged for documented crimes against humanity in a Salvadoran courtroom. Lawyers working on the case against the perpetrators of the massacre are waiting for the military to turn over documents necessary to bring the case to the trial phase. "This case has been open for 29 years, but there are still no results," Irene Gomez, one of the victims' lawyers, told Al Jazeera.
NORTH AMERICA
MEXICO –  Activists marched in Mexico City on Saturday to protest gender-based violence and impunity for perpetrators, a week after artist Isabel Cabanillas was killed while riding her bike home in Ciudad Juárez. Police have yet to settle on a motive, but public and non-governmental women's advocacy groups said the murder was related to gender and Cabanillas' feminist activism. Between 1985 and 2018, an international human rights group reported more than 47,000 femicides. The gender-based murder rate has steadily increased in recent years. During this weekend's demonstration, activists shot a "flaming projectile" at a statue of Christopher Columbus and tied a green bandana, a symbol of the pro-choice movement, around a statue of French chemist Louis Pasteur.
MEXICO – A community police force in Southern Mexico sparked controversy last week when it posted a photograph of children as young as six holding guns, praising them as recruits for a defense patrol. The Regional Coordinator of Community Authorities (CRAC-PF) said they were reacting to the murder of ten indigenous Nahua musicians from Guerrero on January 17.
The state human rights office rejected the recruitment of children, while a youth advocacy organization criticized the government for failing to protect the community. Thousands of people have fled their hometowns in the state of Guerrero or dropped out of school to avoid extra travel. President Andrés Manuel López Obrador said Thursday that drug cartels are increasingly looking to young children to fill holes in their ranks.
UNITED STATES – The Trump administration announced Friday that 27-year Border Patrol veteran Rodney Scott will be the new head of the Border Patrol, taking the place of the agency's retiring leader, Carla Provost. The new appointment does not require Senate approval. Scott worked for most of his career in San Diego, where the agency built a wall in the 1990s, shifting illegal crossings to the Arizona and California deserts. As sector chief in San Diego, Scott echoed the president's calls for a border wall. Scott will take the reins of an agency that for two years has undergone major policy shifts and scrutiny over the 'zero tolerance' policy that led to family separations.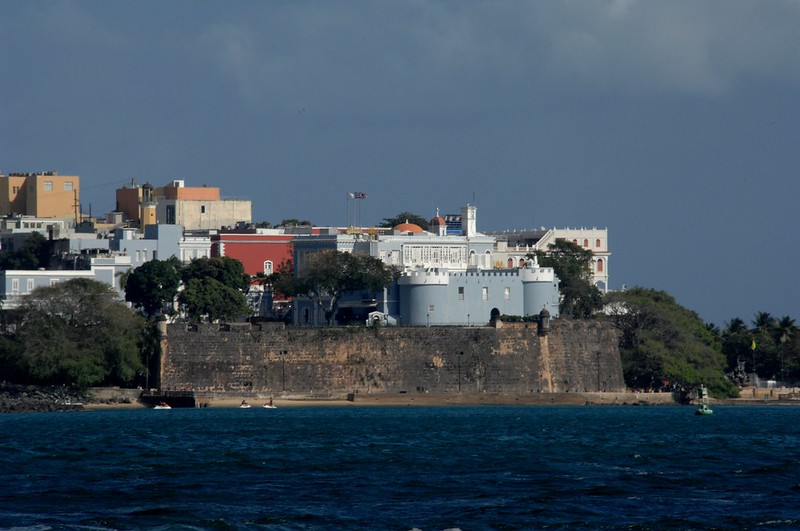 January 24, 2020
> Staff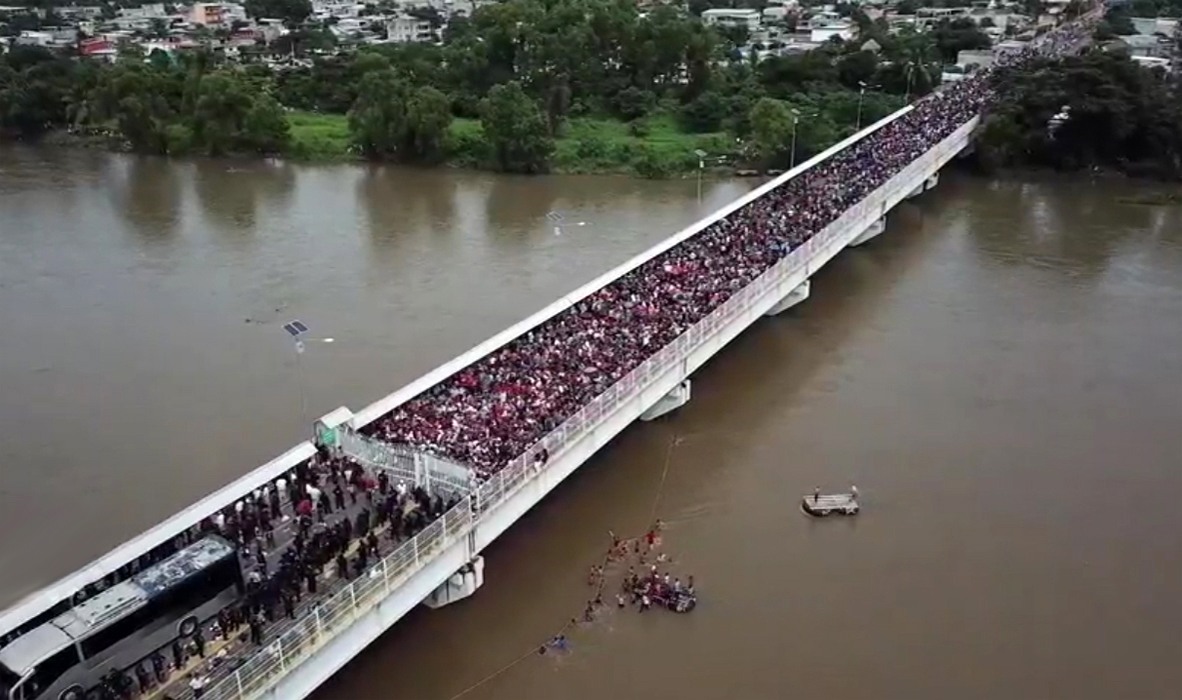 January 28, 2020
> Staff