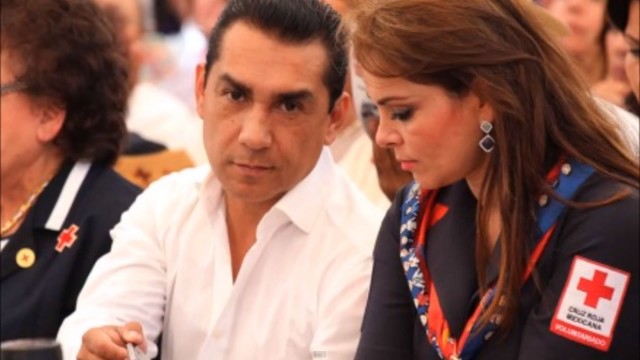 Mexico Charges Iguala First Lady as Missing Student Investigation Continues
January 6, 2015
By Staff
Top Story — The former first lady of Iguala, the Mexican town where 43 students went missing last September, has been charged with money laundering and organized crime in connection to drug trafficking, federal prosecutor Tomás Zéron announced on Monday. It remains unclear whether the charges relate to the disappearances, which prosecutors allege the first lady and her husband, the town's mayor, masterminded.
Authorities captured María de los Angeles Pineda and her husband José Luis Abarca in November, and Pineda has now been moved to a federal prison. She was previously under house arrest.
The announcement of the charges comes after the arrest of 10 municipal police officers over the weekend in connection with the case. The weekend arrests brought the total number of police officers detained over the student disappearances up to 58 as the investigation continues.
The mayor and first lady had gone into hiding following the disappearance of the teacher-trainee students, and were found on Nov. 4 hiding in an abandoned house in a run-down suburb of Mexico City. According to Attorney General Jesús Murillo Karam, Abarca ordered the detention of the students out of fear that they planned to disrupt an event hosted by his politically ambitious wife. After being detained, the students were allegedly handed over to local drug cartel Guerreros Unidos and killed, their remains incinerated.
Abarca and Pineda had long run Iguala in collusion with Guerreros Unidos, according to authorities. Pineda's brothers were high-ranking members of the local cartel, two of whom were listed among Mexico's most-wanted before their deaths in 2009. Civil servants in Iguala have previously stated that Pineda exercised just as much power as her husband Abarca, if not more. The political event staged on behalf of Pineda on Sept. 26 was part of her campaign to succeed Abarca as mayor.
Headlines from the Western Hemisphere
North America
Caribbean
Central America
Andes
Southern Cone
Image: YouTube
Subscribe to Today in Latin America by Email