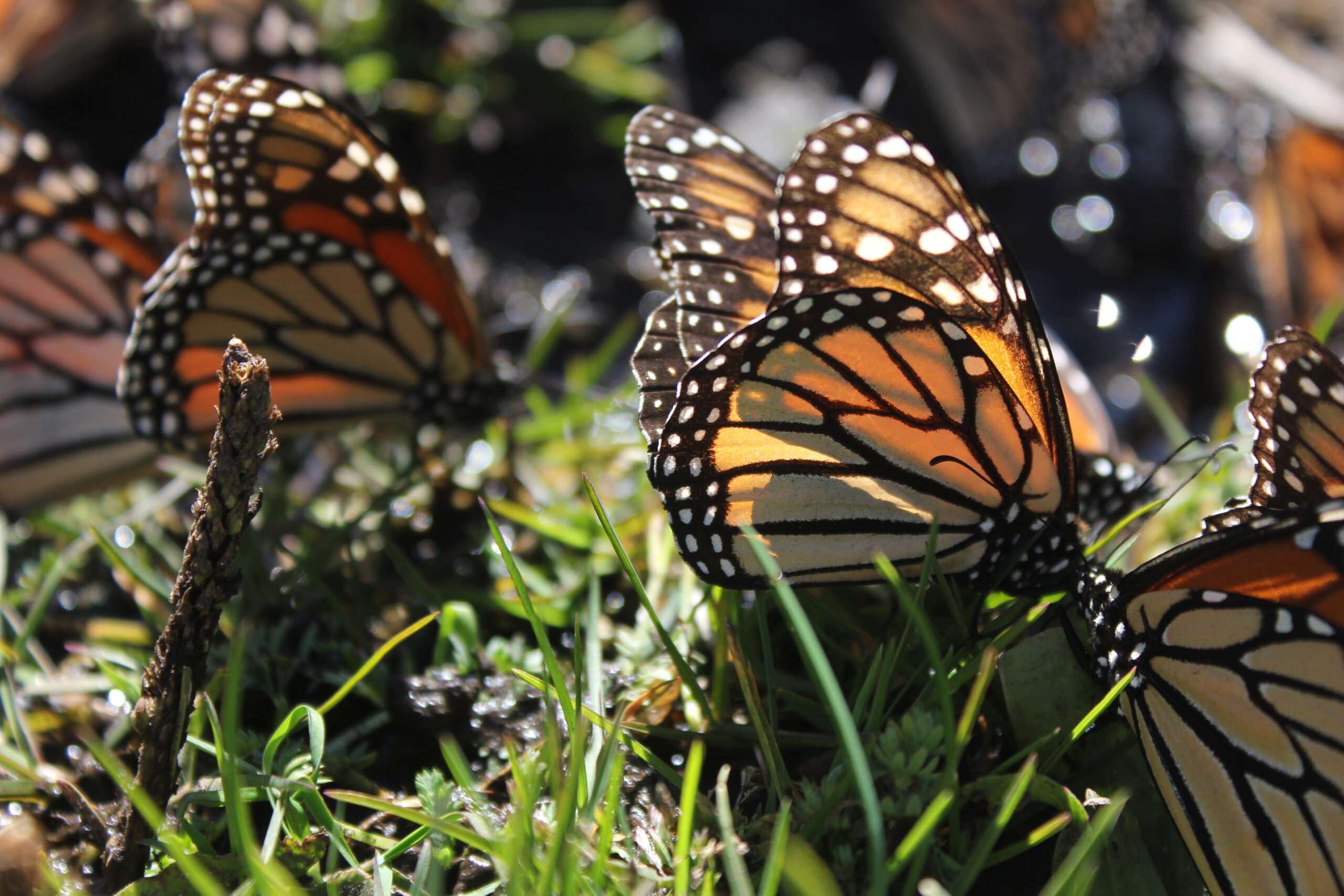 Butterflies at El Rosario Monarch Butterfly Reserve in Mexico, where Gómez was manager. Photo credit: charlieontravel.com;
Second Death Linked to Mexico Butterfly Reserve
February 3, 2020
By Staff
TODAY IN LATIN AMERICA
MEXICO: A second man with links to Michoacan's monarch butterfly reserve, guide Raúl Hernández Romero, was found dead on Saturday with wounds that suggest he was murdered.
Hernández's family said he was last seen on Jan. 27 in the town of Angangueo near the reserve. The body of Homero Gómez González, a local leader who was fighting to protect the species, was found in a pond on Wednesday.  A spokesperson for the Michoacan attorney general's office told the Washington Post that authorities are exploring "several lines of investigation" in the two deaths, including the men's work with the butterfly sanctuary.
The deaths appear to follow a pattern of killings and threats targeting environmental defenders in Mexico and throughout the region. Illegal logging and the expansion of avocado plantations are major threats to butterflies and significant sources of income in the area. Gómez led demonstrations and forest watches; he also petitioned the government to pay local farmers more for preserving trees.
Headlines from the western hemisphere
SOUTHERN CONE
ARGENTINA: Pope Francis met privately with the president of his home country, Argentina, on Friday. President Alberto Fernández and Francis spoke for about 45 minutes, but the Vatican did not provide details of the meeting, including whether the president invited Francis to visit Argentina. Although Francis has traveled to other South American countries since becoming pope in 2013, he has not returned to Argentina. He also met with Fernández last August, a few months before the Argentine election.
ANDES
BOLIVIA:  Police detained former Mining Minister César Navarro and former deputy minister of rural development Pedro Damián Dorado at the La Paz airport on Saturday before allowing them to fly to Mexico. Both were traveling with "safe conduct passes" from the government, which they had received after taking shelter in the residence of the Mexican ambassador. Navarro is accused of electoral fraud in the contentious October presidential vote. Dorado was wanted on charges of corruption and influence peddling. Interior Minister Arturo Murillo blamed their temporary detention on a "lack of coordination" between police and the prosecutor's office.
ECUADOR: President Lenín Moreno faced widespread criticism for comments he made at a conference in Guayaquil. In a speech on Friday, Moreno said that men are "permanently subjected to the danger of being accused of harassment" and that women only report harassment "when it comes from an ugly person." Facing outrage online, he apologized, tweeting that he "did not intend to minimise an issue as serious as violence or abuse."
CARIBBEAN
PUERTO RICO: Education Secretary Eligio Hernández Pérez announced that 25 percent of public schools in Puerto Rico will remain closed all semester because of damages in the recent earthquakes and Hurricanes Maria and Irma. The remaining 75 percent of schools are expected to open within the next month. The Department of Education is finishing school inspections around Puerto Rico, finding as of Sunday that 411 schools are safe, 223 partly viable, and 69 unsafe for students. Hernández said that students affected by the closures would have access to services including online classes and educational hubs in other spaces, like community centers.
CENTRAL AMERICA
BELIZE: The Belize Defense Force is investigating sexual misconduct in its training academy, following widespread allegations of sexual assault and harassment. Derrica Castillo-Salazar, a retired captain who was sexually assaulted by an officer, collected more than 250 signatures asking the Human Rights Commission to conduct its own investigation. Castillo-Salazar said the BDF obstructed justice in its handling of her case and those of other survivors.
EL SALVADOR: A judge convicted Mario Huezo of femicide on Friday. Huezo was sentenced to the maximum 50-year prison sentence for murdering journalist Karla Turcios in 2018. Her murder, one of more than 150 gender-based killings that year, led the Salvadoran government to declare a national emergency against femicide. Although a 2012 law defined femicides separately and added longer sentences than those for murder, only 20 percent of reported femicides end in a conviction, according to the UN. Turcio's story became a symbol for gender-based violence in El Salvador. One activist said Huezo's conviction, "sends a message of intolerance toward forms of violence against women." 
NORTH AMERICA
UNITED STATES-MEXICO: San Diego will receive $300 million in federal funding to build a new sewage facility meant to protect coastlines north of the U.S.-Mexico border. San Diego County closed off beaches on 500 days over the last three years due to toxic water pollution. The catchment facility is a shift away from previous efforts to help with wastewater infrastructure in Tijuana. Congress allocated the money in December, and language in North American Free Trade Agreement signed by President Trump on Wednesday suggested that all of those funds will go to the San Diego region. 
UNITED STATES-MEXICO: U.S. authorities discovered a smuggling tunnel that reached about three'quarters of a mile below Tijuana and San Diego, making it the longest reported tunnel on the Southwest border. The tunnel contained a rail cart system, air ventilation, electricity, drainage, and even an elevator. No drugs were found on site, and no arrests have been made. The Border Patrol's "Tunnel Task Force" discovered the entryway in Tijuana in late August and now plans to fill the tunnel with concrete. This tunnel is one of 200 that CBP has discovered since 2003. At a depth of 70 feet, it underscored challenges to President Donald Trump's border wall.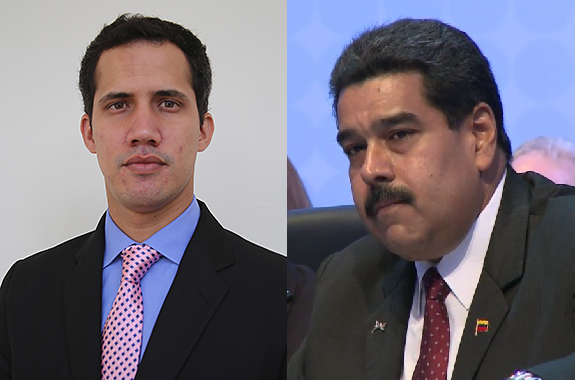 January 31, 2020
> Staff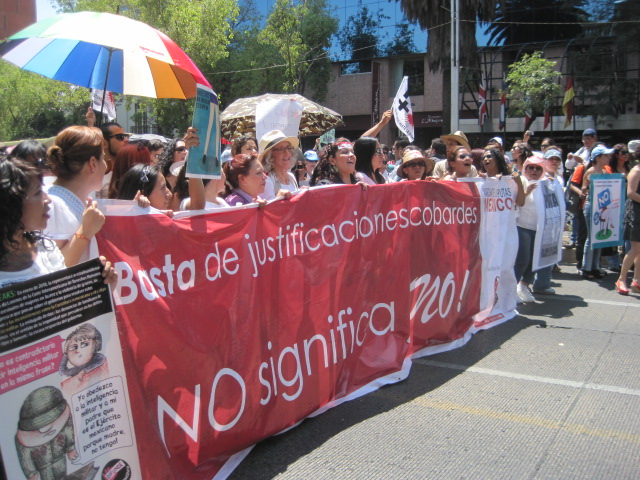 February 4, 2020
> Staff