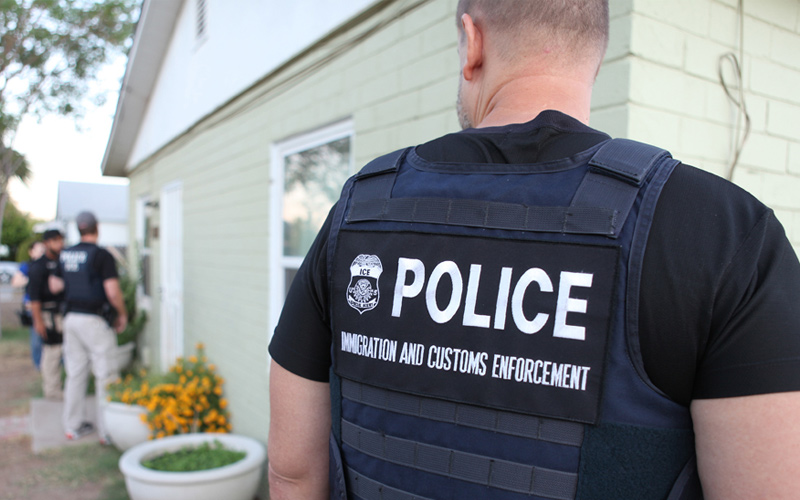 U.S. Immigration and Customs Enforcement officer via Wikimedia Commons.
Border Patrol Special Agents to Team Up with ICE in Sanctuary Cities
February 17, 2020
By Staff
TODAY IN LATIN AMERICA
UNITED STATES: The Trump administration plans to send 100 agents from tactical Border Patrol teams to sanctuary cities around the U.S. to provide backup to Immigration and Customs Enforcement (ICE). This is the latest move in an ongoing effort to pressure cities that refuse to cooperate in locating and arresting undocumented immigrants.
An email to Customs and Border Protection (CBP) employees said that the deployment will run from February to May. Agents may be sent to cities including New York, Newark, Boston, Chicago, Detroit, Los Angeles, San Francisco, Houston, Atlanta, and New Orleans. A former CBP commissioner told the New York Times that sending specially trained agents to help with routine arrests was a "significant mistake" that could escalate sensitive situations. Another official said the goal of this arrangement is to increase ICE arrests in sanctuary cities by 35 percent.
Many of these agents come from a unit called BORTAC, comparable to SWAT teams in police departments. They are trained to handle dangerous arrests in some of the most remote areas of the border, and come with militarized special training and gear.
ICE asked for assistance from CBP because it is harder to find undocumented immigrants without the help of local and state agencies. Policy makers and law enforcement leaders in these jurisdictions argue that cooperating with ICE erodes trust in the police and deters people from reporting crimes.
Headlines from the western hemisphere
SOUTHERN CONE
BRAZIL: Brazil's Violence Monitor index reported Friday that 2019 saw the lowest number of homicides since the index launched in 2007. The data recorded 41,635 homicides in 2019, a 19% decrease from 2018. The most violent year on record was 2016, with a total of 60,000 homicides. President Jair Bolsonaro celebrated the news by tweeting, "2019, our first year of government: The lowest murder index od the decade. We're on the right side!" Security experts say a variety of factors outside Bolsonaro's agenda may have contributed to the decrease, which began before his election.
ANDES
COLOMBIA: The National Liberation Army (ELN) launched a 72-hour armed strike on Friday, disrupting several provinces. Guerillas torched vehicles across the country and blew up the road between Catatumbo and Cúcuta. Journalists reported finding gas cylinders on the Pan-American Highway in Cali. Public transportation shut down in Cauca and Arauca provinces. In a video, ELN members explained that the strike was a response to "bad governance" and promoted the new Urban War Front.
VENEZUELA: President Nicolás Maduro told reporters that Venezuelan courts had not ordered opposition leader Juan Guaidó's arrest, and promised, "That day hasn't come yet, but it will come." The announcement came days after Guaidó returned to Venezuela. On Saturday, Guaidó said, "The truth is that the risk is not only for Juan Guaidó. But for everyone." The same day, state security forces and militias ran drills across the country. In response to increasing tensions between Venezuela and the United States, Maduro said the drills were designed to prevent "terrorist aggression" from the U.S. and its allies.
CARIBBEAN
CAYMAN ISLANDS: The Cayman Islands will likely be the first overseas UK territory on a European Union blacklist of tax havens. European Union (EU) ambassadors recommended adding it to the list of territories considered uncooperative with the EU "on tax matters." Cayman leaders said that since the territory was added to a grey list last year, new legislation has enhanced "tax transparency and cooperation with the EU." Officials at the EU said these steps were not sufficient.
DOMINICAN REPUBLIC: Three hours after municipal elections began, the Central Electoral Board suspended Sunday's nationwide vote, citing glitches in voting machines. It was the first time the country used automated voting. Only 1,777 of more than 16,000 polling stations had automated voting. Officials said many of the electronic ballots were incomplete, giving voters only a partial list of candidates. Both the ruling Dominican Liberation Party (PLD) and the Modern Revolution Party (PRM) said they were leading the elections before the board put them on hold.
CENTRAL AMERICA
COSTA RICA: The Public Security Ministry seized five tons of cocaine from a shipping container bound for the Netherlands, supposedly carrying ornamental plants. It was the largest single cocaine seizure in Costa Rican history. As of Sunday, police had only detained a 46-year-old driver who transported the container to the port.
NORTH AMERICA
U.S.-MEXICO BORDER: A federal judge sentenced a Border Patrol agent to six years in prison for smuggling drugs and accepting bribes. Jose Antonio Yanez must pay a restitution of more than $340,000 to the agency. He pleaded guilty to those charges as well as possession of marijuana with intent to distribute. Prosecutors said he collected more than $16,000 in bribes, helped smugglers evade government cameras and patrols, and brought at least 160 pills of the pain medications alprazolam and tramadol into the U.S.
Banner photo credit: Department of Homeland Security.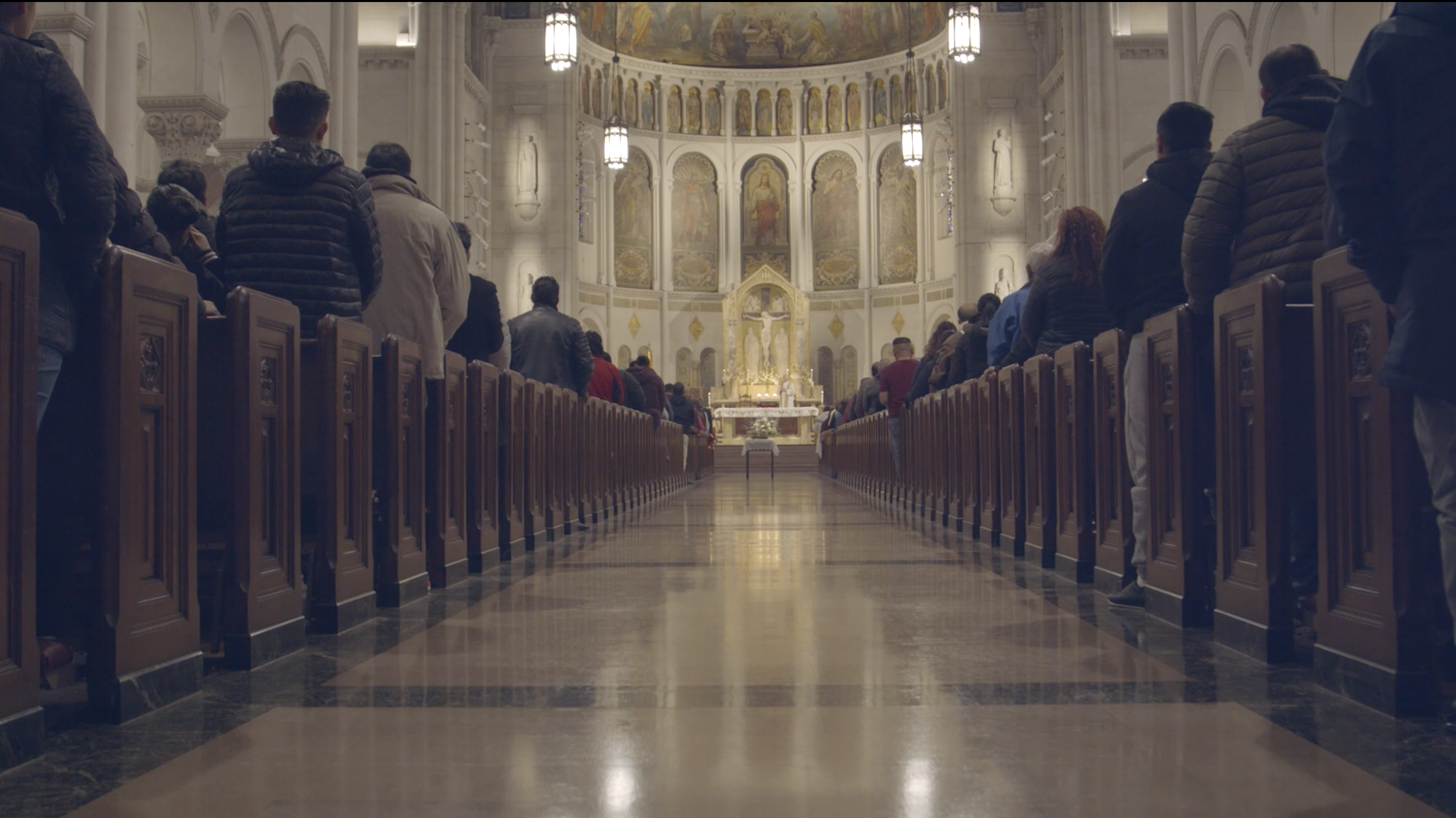 February 16, 2020
> Staff