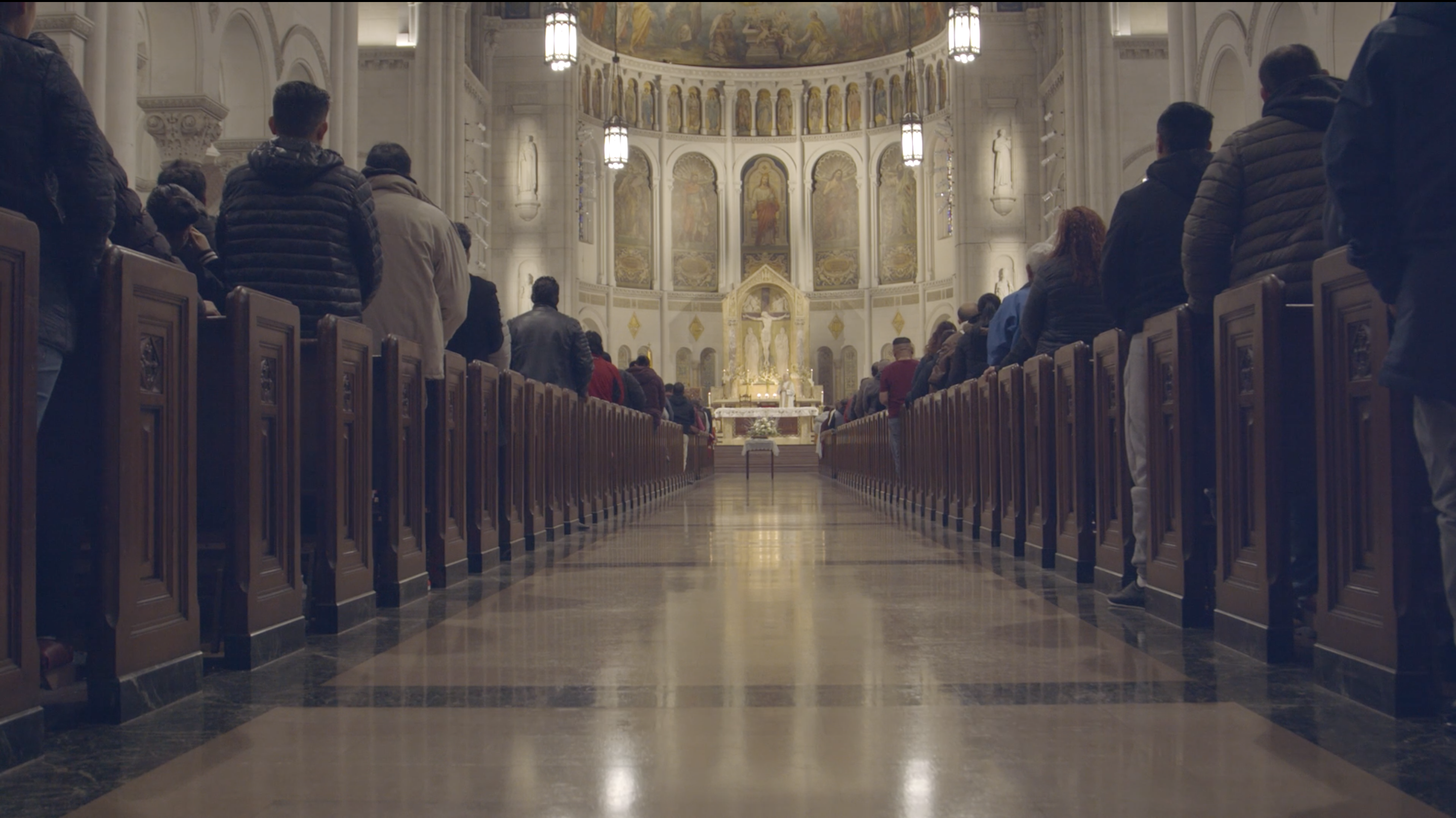 Sanctuary in New York City Isn't So Simple
February 16, 2020
By Staff
Last week, The New York Times broke the story that Border Patrol will deploy tactical units from the southern border to cities that do not comply with immigration enforcement. These localities, known as sanctuary cities, are already under pressure from the federal government to hand over information about undocumented immigrants.
LAND's Madeline Gunderson reported on what sanctuary means in New York City, and the advocates who defend undocumented immigrants from deportation. Her video "Sacred Ground" follows 86-year-old Father Ruskin Piedra of the Juan Neumann Center in Sunset Park, Brooklyn. The accompanying article profiles the inter-faith New Sanctuary Coalition. 
Sacred Ground
Shot by William Martin III and Madeline Gunderson
Critics Say Immigrants Still Dehumanized in Sanctuary City
Reverend Micah Bucey accompanied a Haitian woman to her Immigration and Customs Enforcement (ICE) check-in at 26 Federal Plaza in Manhattan. The hours passed as he waited for her to reappear in the lobby. Growing anxious, he pestered the agents, asking to know what had happened to her.
Five hours had passed before he learned that she had been detained. The agents allowed him to say goodbye, and Reverend Bucey described seeing the woman detained, shivering in a corner out of fear.
"While [I'm] hugging her…an ICE agent comes around the corner and he says, 'Okay, you've got to stop this. I've got to move the body."
Reverend Bucey said this was the moment when he "witnessed somebody be almost literally killed with words," and decided to dedicate his life to getting anyone that he can out of detention. He is the InterFaith Coordinator at New Sanctuary Coalition, an immigrant advocacy group made up of interdenominational faith leaders.
New Sanctuary Coalition is a constant presence in and outside 26 Federal Plaza. They hold weekly Jericho Walks, circling the ICE field office building seven times to symbolize their desire that its walls come tumbling down. They also offer accompaniment to migrants attending court hearings, or check-ins with ICE.
Mayor Bill de Blasio declared his commitment to combat the Trump Administration's immigration crackdown in 2017, vowing to defend undocumented immigrants.
Over two years later, it is an open question as to whether New York City does defend immigrants, regardless of their legal status. So far in 2020, the Trump administration has intensified pressure on New York state for allowing undocumented immigrants to apply for drivers licenses.
Cross-Country Trend
New York City is not the only city in the country that has staked itself out as sanctuary for immigrants. In 2017, de Blasio declared his goal of protecting undocumented immigrants and defying the Trump administration, alongside the former Chicago Mayor Rahm Emanuel, Mayor Sam Liccardo of San Jose as well as other leaders.
The Center for Immigration Studies, an anti-immigration organization, published a map of what they define as sanctuaries, places that "obstruct" ICE from carrying out its duties. The list is expansive and includes entire states, such as California and New Jersey, as well as cities like Hartford and Chicago. In 2018, New York City was sent a letter from the Justice Department, threatening to withhold funding if it refused to comply with United States Code 1373, which prohibits local policies that restrict federal government from accessing immigration information. However, the code doesn't require that local law enforcement share the information that they solicit from immigrants.
The working definition of Sanctuary City remains fuzzy, as progressives and conservatives can project their opinions of what they see as active shielding of immigrants regardless of their legal status or criminal history, or active defiance of federal law. New York City's practice is somewhere in between.
Immigrants who are arrested for low-level crimes such as marijuana possession or turnstile jumping (Theft of Services) are arrested and then fingerprinted, finding themselves swept up in the criminal justice system. Their biometrics information is now searchable by ICE, whether the NYPD directly passes it to them or not.
This is possible because of the federal program Secure Communities, fully implemented in 2013. Its stated goal is to prioritize the deportation of criminals who threaten public safety and national security. The program allows ICE to "utilize all available data systems…to identify and take enforcement actions against criminal and other priority aliens."
Impacts in New York City
According to the Immigrant Defense Project, ICE arrests at courthouses in New York have increased by 1,700 percent. There were so many complaints issued in the last two years that Attorney General Letitia James filed two lawsuits against ICE in September, alleging that the arrests were illegal.
Reverend Bucey believes that some immigrants are even targeted by ICE for their activism, in a tactic known as "selective deportation." Ravi Ragbir and Jean Montrevil, co-founders of New Sanctuary Coalition, were both detained and ordered deported ahead of their routine ICE check-ins, which had taken place previously without issue for years. Ragbir and Montrevil were well known for their activism, and their colleagues believe that the two men were targeted by ICE because of this. The courts agreed.
Reverend Bucey said that "there was a time when I would enter 26 Federal Plaza and I was treated with respect because of the [clergy] collar. I think now relationships between ICE agents and New Sanctuary Coalition have deteriorated over time."
Prior to Ragbir and Montrevil's detention, Reverend Bucey and three other faith leaders came to 26 Federal Plaza to discuss Montrevil's case, as well as raise concerns that people were being surveilled outside a church.
Reverend Bucey said that "we ended up having a conversation with one of the higher ups at the ICE agency, at 26 Federal Plaza… [He] was basically saying that both Jean and Ravi were being targeted because they were vocal activists, vocal immigrant rights activists."
Reverend Bucey had spoken to Scott Mechowski, the Deputy Field Office Director for ICE in New York at the time. This conversation was later used to appeal Ragbir's order of deportation.
In Micah's sworn affidavit to the court, he described how Mechowski stated "Nobody gets beat up in the news more than we do, every single day. It's all over the place…how we're the Nazi squad, we have no compassion," referencing the negative coverage that ICE officers received in the press. Mechowski continued, saying "the other day Jean [Montrevil] made some very harsh statements…I'm like, 'Jean, from me to you…you don't want to make matters worse by saying things."
Jean Montrevil was detained on January 3, 2018. Ravi Ragbir was detained on January 11, 2018. Montrevil was deported two weeks later, while Ragbir was able to appeal his case while detained. His case made its way to the Second Circuit Appeals Court, where it was found that "the Government singled [Ragbir] out for deportation based not only on the viewpoint of his political speech, but on the public attention it received."
The court decision called the government's move to deport Ragbir as a tool of retaliation "egregious" and "outrageous."
What's Next?
The conflict between state and city laws and the Trump administration's immigration enforcement tactics is intensifying. New York state's "Green Light Law" went into effect on December 16, allowing undocumented immigrants to apply for drivers licenses. The law also restricts immigration agents from access Department of Motor Vehicles files.
The Trump administration reacted on February 6, restricting New York residents from Trusted Traveler Programs, such as Global Entry. The Department of Homeland Security claimed that state law prohibits the agency from determining eligibility. The next day New York State Attorney General Letitia James said she would sue the administration.
On February 6 in Brooklyn, an ICE agent shot Gaspar Avendaño Hernández with a stun gun. A scuffle broke out when the agents tried to detain Avendaño, who is undocumented, outside his home. A second Mexican man, visiting New York on a visa, was also injured.
These events show the difficulty New York City faces to provide sanctuary to its undocumented immigrants without changing larger methods of policing or blocking federal agencies from operating in the state altogether. Even those who may want to protect immigrants must work within the larger system.
Mayor de Blasio has said "we're never going to turn people over on quality-of-life offenses…those would be the things that are ludicrous to deport someone over." De Blasio may find the idea ludicrous, but it remains entirely possible that immigrants are detained and deported for those reasons.
Bucey said that there are immigrant judges he has met who try to resist the Trump administration's policies, "but unfortunately, it's too big for them."
This article and video originally appeared on the website of New York University's NewsDoc program.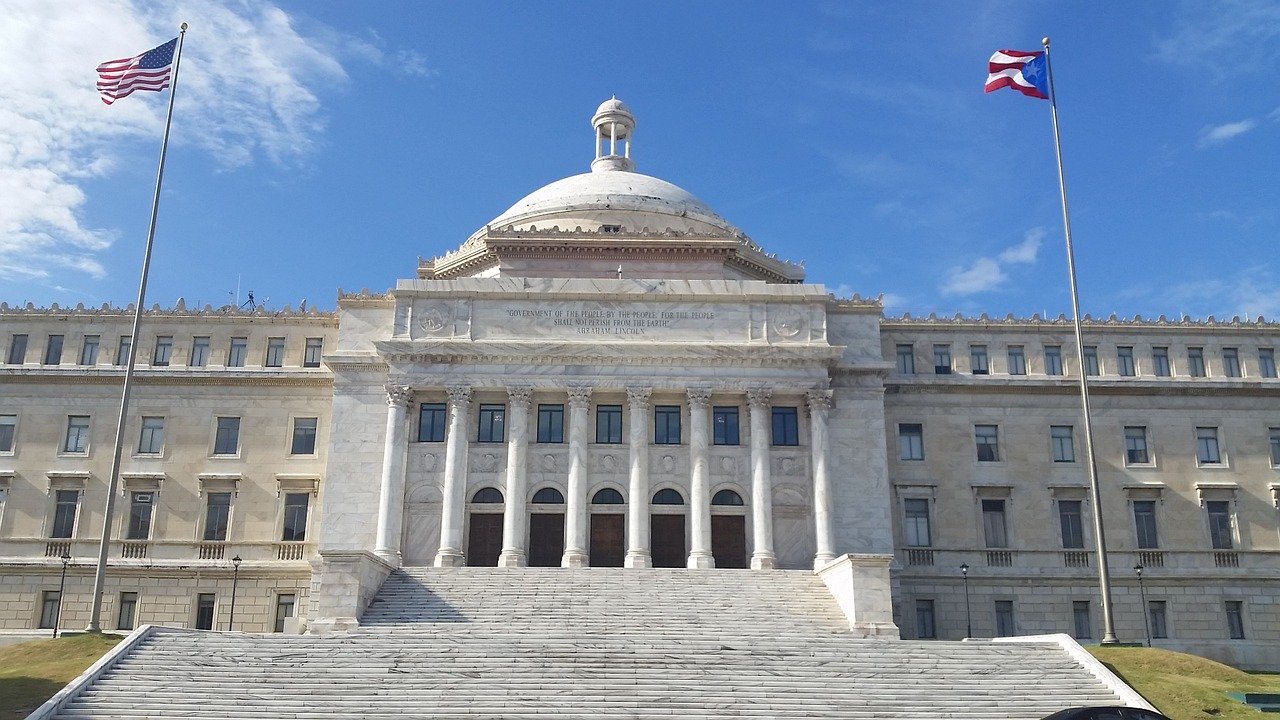 February 14, 2020
> Staff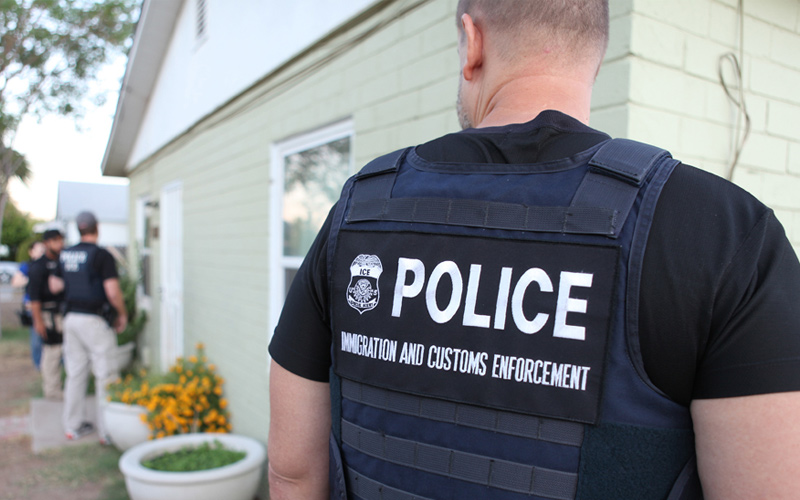 February 17, 2020
> Staff