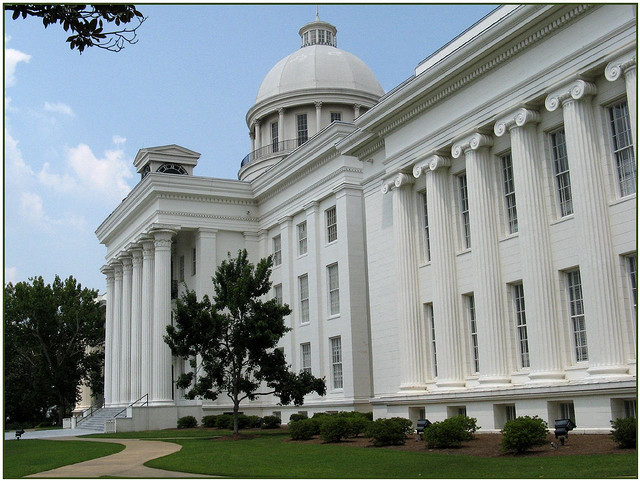 Judge Upholds Key Parts of Alabama's HB 56 Immigration Law
September 29, 2011
By Staff
Today in Latin America
Top Story — In a striking blow to immigration activists, a U.S. federal judge Wednesday upheld key parts of a controversial Alabama law aimed at stemming the flow of undocumented immigrants into the state. Rejecting the federal government's request to block certain provisions and, in theory, paving the way for the Supreme Court to rule in favor of state's passing their own immigration laws, U.S. District Judge Sharon Blackburn in the Northern District of Alabama upheld the provision requiring police "to make a reasonable attempt" in determining the immigration status of a person they stop. Judge Blackburn's ruling also upholds the requirement that public schools determine if students were born outside the U.S. or are children of undocumented immigrants. However, Blackburn did enjoin other sections of the law, including blocking a clause that made it a misdemeanor crime for an undocumented immigrant to apply for work. Widely regarded as the nation's strictest immigration legislation to date, Wednesday's ruling on the Alabama law could encourage other states to push for their own tough, immigration bills. The Obama administration, however, argues that immigration enforcement is a federal issue and federal courts have so far blocked laws in Arizona, Utah, Indiana and Georgia in recent months.
Read more from The Wall Street Journal and click here to read the full text of the Alabama law, HB 56.
Just Published at the Latin America News Dispatch
Headlines from the Western Hemisphere
North America
Caribbean
Central America
Andes
Southern Cone
Image: Ken Blackwell @ Flickr. 
Subscribe to Today in Latin America by Email