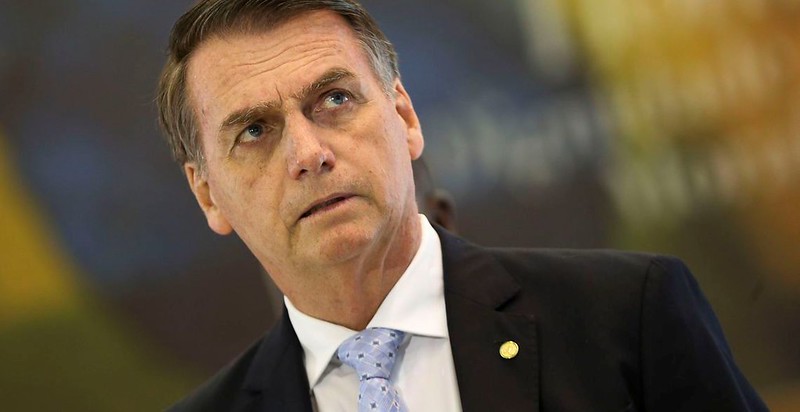 Brazilian President Jair Bolsonaro told a journalist he wanted to punch him in the face after the journalist asked about a payment made to Bolsonaro's wife. (Photo by Jeso Carneiro via Flickr)
Brazilians Rally on Social Media After Bolsonaro Threatens to Punch Journalist
August 25, 2020
By Staff
TODAY IN LATIN AMERICA
BRAZIL: In his latest attack on journalists, President Jair Bolsonaro told a reporter from the newspaper O Globo on Sunday that he wanted to punch him in the face after the reporter questioned a payment made to the president's wife, Michelle. The reporter asked Bolsonaro why Fabrício Queiroz, the former advisor of Bolsonaro's son Flávio, transferred 89,000 reais ($16,000 USD) to Michelle Bolsonaro's account. Queiroz is currently under investigation for allegedly embezzling public funds and depositing them into different bank accounts.
The president's remarks backfired when Brazilian journalists posed the same question on social media yesterday in support of the O Globo reporter. Hundreds of thousands of Brazilians followed, including celebrities like composer Caetano Veloso, comedian Danilo Gentili, actress Bruna Marquezine, and singer Anitta. 
Bolsonaro has been feuding with the Brazilian press ever since he took office over a year and a half ago. His attacks on journalists often happen on social media, but journalists have also been threatened with physical violence by Bolsonaro and his supporters. At a public event about COVID-19 yesterday, Bolsonaro suggested journalists are "wimps" and were more likely to die from the virus because they aren't athletic like him.
Headlines from the western hemisphere
SOUTHERN CONE
BRAZIL: A Brazilian congresswoman and famed gospel singer was accused yesterday of plotting the murder of her preacher husband last year. Investigators say Flordelis dos Santos de Souza planned Anderson do Carmo's murder and ordered some of their children to carry it out. They tried five times to kill him with poison or in staged robberies before succeeding, investigators said. The couple, who founded an evangelical church together, raised 55 children, most of them adopted. Five children and one granddaughter have been arrested for the murder.  
CHILE: Experts in the UN's Human Rights Council said yesterday that the Chilean police should drop their complaint against the feminist collective Las Tesis. The complaint was filed in Valparaíso in June after the group posted a video on YouTube in which they allegedly said "fire for the cops." Police said the group incited violence. Las Tesis' song "A Rapist in Your Path" has become a global rallying cry against abuse against women, reaching every continent except Antarctica. 
PARAGUAY: Current and former government officials are under fire for participating in social events and not adhering to rules to prevent the spread of COVID-19. Vice Minister of Health Juan Carlos Portillo resigned Sunday night after photos and videos appeared on social media showing him at an event where no one was wearing masks or social distancing, including him and his girlfriend. Earlier this month, the daughter of former President Horacio Cartes got married in a large ceremony, and leaked videos posted on social media showed that coronavirus protocols were largely ignored. Paraguay was praised early on in the pandemic for keeping the virus at bay, but the country has recently experienced a surge in cases. Paraguay has reported more than 13,000 cases and 205 deaths.
ANDES
BOLIVIA: The Ministry of Justice filed two criminal complaints against former President Evo Morales alleging he had relationships with two minors, one resulting in a pregnancy. The complaints accuse Morales of rape and human trafficking. The first complaint was prompted last week when photos surfaced showing a 19-year-old accompanying Morales on trips. She was a minor at the time the photos were taken. The second complaint alleges Morales had a relationship with a 15-year-old who gave birth to his child when she was 16. On Sunday, Morales said the complaints aim to divide the Movimiento al Socialismo party ahead of the October presidential election.
CARIBBEAN
REGION: A tropical storm warning was issued for parts of the Florida Keys yesterday as Tropical Storm Laura makes its way through the Caribbean on the heels of Tropical Storm Marco. Laura passed over Cuba yesterday, causing heavy rains and coastal swells. Haiti and the Dominican Republic were hardest hit by the storm, leaving at least 20 people dead and several others missing. As the storms head toward the United States, Marco has weakened, but Laura could potentially strengthen into a Category-3 hurricane.
JAMAICA: Prime Minister Andrew Holness suspended in-person campaign events a week and a half before the general election due to rising COVID-19 cases. Two weeks ago, Holness ended a state of emergency over the virus and announced elections would take place September 3. Some have blamed the surge in cases on tourism and others on campaigning. Jamaica has reported more than 1,500 COVID-19 cases and 16 deaths.
CENTRAL AMERICA
GUATEMALA: Former Minister of Communications Alejandro Sinibaldi turned himself in to authorities yesterday after spending four years on the run from corruption charges. Sinibaldi was wanted for alleged corruption in several cases, including one involving the Brazilian construction firm Odebrecht. Sinibaldi was Minister of Communications from 2012 to 2014 during the government of President Otto Pérez Molina. In a statement, Sinibaldi said he decided to turn himself in a year ago "so that the whole truth is known."
NORTH AMERICA
MEXICO: Millions of Mexican children started the school year remotely yesterday. Instruction is online, on the television, or on the radio, depending on what's available to students. The move to remote learning has prompted the families of nearly 2 million students to transfer from costly private schools to public schools, according to a report from Reuters. In the first round of remote learning last spring, classes were broadcast on cable television, but only 46% of households in Mexico have cable. Poor and Indigenous households are most likely to be left out of remote learning, and many worry that some students will drop out permanently.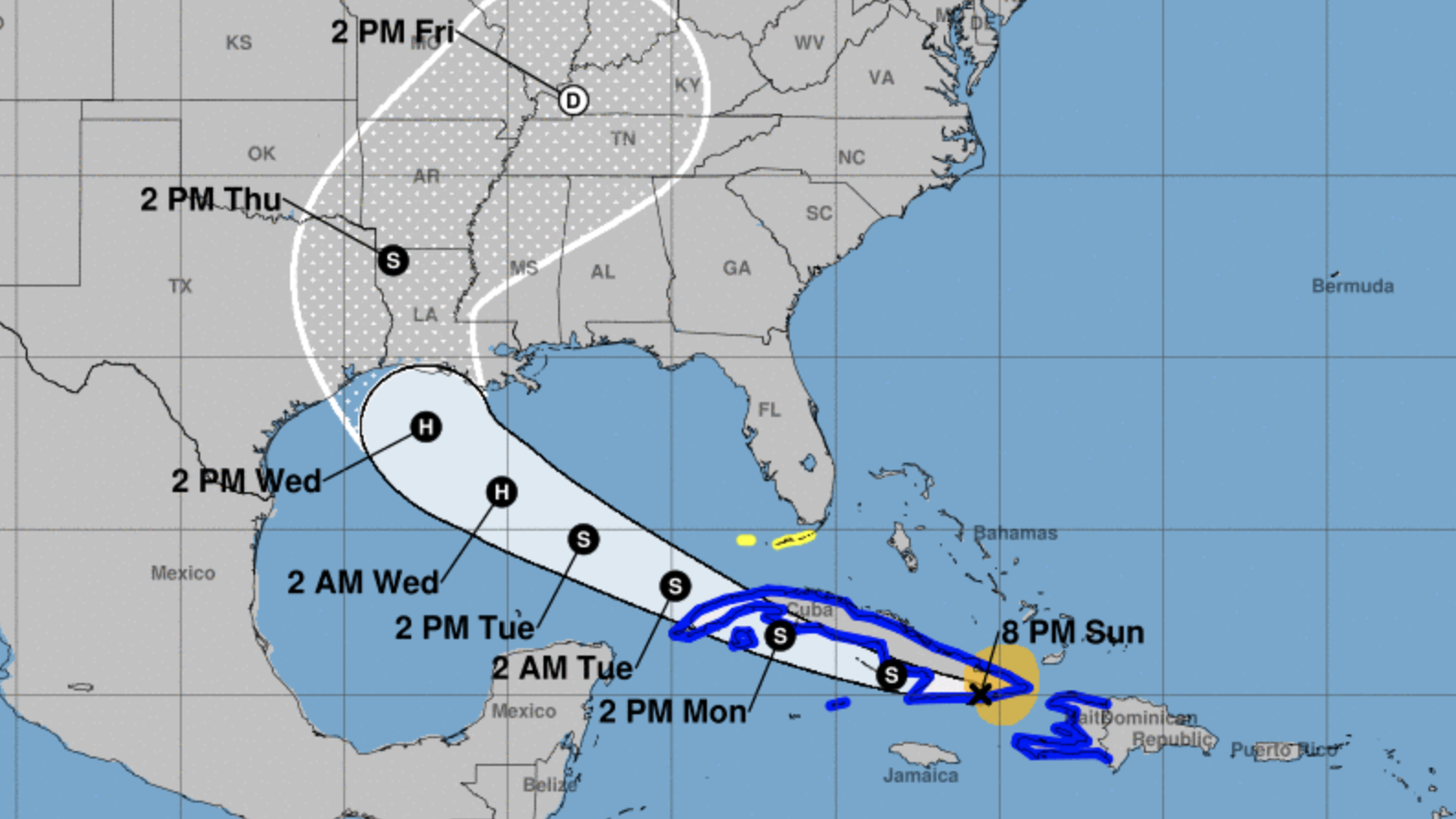 August 24, 2020
> Staff

August 26, 2020
> Staff