Colombia will begin lifting coronavirus restrictions on September 1. (Photo by Carlos Felipe Pardo via Flickr)
Colombia Begins Reopening After 5-Month Partial Lockdown
August 26, 2020
By Staff
TODAY IN LATIN AMERICA
COLOMBIA: After five months of partial lockdown, Colombia is set to begin gradually reopening September 1. President Iván Duque said Monday that he is extending the national emergency as new cases remain high, but industries that have been shuttered — including dining and transportation — will open to help the economy. Without a vaccine in sight, Duque said reopening is "the road to adaptation."
In Bogotá, which has been hit hardest by the pandemic, Mayor Claudia López will limit which days of the week certain businesses can open, including neighborhood shops and hairdressers, to prevent crowding. López said COVID-19 cases have decreased in the city and more beds are available in the intensive care units now.
Colombia has faced its worst economic setback in at least a decade due to the pandemic and a drop in oil prices. Duque has been trying to reactivate the economy throughout the pandemic, including implementing controversial tax-free holidays that sent crowds rushing to stores. Colombia has reported more than 550,000 cases and 17,612 deaths.
Headlines from the western hemisphere
SOUTHERN CONE
BRAZIL: Sen. Flávio Bolsonaro, the son of President Jair Bolsonaro, tested positive for the coronavirus, he announced yesterday. The senator said he has no symptoms, but he is isolating and taking chloroquine, the drug touted by his father but found ineffective in studies. President Bolsonaro tested positive for the virus last month. Since then, his wife, Michelle, and another son, Jair Renan Bolsonaro, have also tested positive.
ANDES
BOLIVIA: Michelle Bachelet, the UN High Commissioner for Human Rights, presented a report Monday expressing concern over the interim government's lack of response to the deaths of 19 people in Senkata and Sacaba during the protests last November. The report was based on 150 interviews with victims and witnesses and accuses the military and police of murder, torture, and arbitrary detention. Minister of Government Arturo Murillo challenged the report and urged her to come to Bolivia and look at the forensic evidence herself, concluding that the victims were not killed by the police or military.
PERU: Six people died in a clash between Peruvian armed forces and members of the Shining Path in the coca-growing Ayacucho region on Monday. Two soldiers and four Shining Path rebels were killed during a military operation against drug trafficking. Though much weaker now, the Shining Path is still active, particularly in the Valley of the Apurímac, Ene and Mantaro Rivers, also known as VRAEM. Earlier this year, two civilians were killed during an ambush by the Shining Path.
CARIBBEAN
DOMINICAN REPUBLIC: The new school year in the Dominican Republic will begin remotely on November 2 and the year will be extended 45 days, the minister of education said Monday. Classes will be held online, on the television, and on the radio. Private schools are allowed to start when they choose. The Dominican Republic has the most COVID-19 cases in the Caribbean, with more than 92,000 cases and 1,585 deaths.
JAMAICA: The Ministry of Health announced yesterday that Jamaican sprinter Usain Bolt has tested positive for the coronavirus. Bolt said he has no symptoms. Jamaican police are investigating reports that Bolt held a birthday party last week where attendees did not follow social distancing rules. Prime Minister Andrew Holness said Bolt will not receive any special treatment. "All Jamaicans have a duty, and those who have public ear and influence in the public sphere have an even greater (responsibility)," Holness said.
CENTRAL AMERICA
COSTA RICA: Costa Rica experienced an earthquake, a volcano eruption, and flooding within 24 hours on Monday. The magnitude-6.2 earthquake struck off the Pacific coast. No damage was reported, but the earthquake was felt throughout Costa Rica. Nine minutes after the earthquake, the Rincón de la Vieja Volcano erupted, spewing volcanic material 1,000 meters in the air. In addition, the country has been experiencing heavy rains and flooding after Tropical Storm Marco last week. 
EL SALVADOR: Salvadorans returned to businesses and restaurants this week after five months of lockdown. Earlier this month, the Supreme Court ruled that President Nayib Bukele's reopening plan was unconstitutional and gave him two weeks to negotiate a new plan with Congress. The two-week deadline expired Sunday, allowing businesses to reopen without a government plan. Bukele imposed one of the region's strictest lockdowns and repeatedly suspended early phases of reopening, worrying some human rights experts. His government still does not support a full reopening. El Salvador has reported nearly 25,000 coronavirus cases and 678 deaths.
NORTH AMERICA
MEXICO: President Andrés Manuel López Obrador has called for an investigation after a video appears to show a member of Mexico's military ordering other soldiers to kill a survivor of a shootout with cartel gunmen last month. Twelve people were killed in the shootout, including three kidnapped civilians, according to the newspaper El Universal. The father of one of the civilians, Damián Tercero, spoke out yesterday demanding justice for his son. "I want the military to pay," he said. Olga Sánchez Cordero, the secretary of the interior, said the military will face consequences for the killings.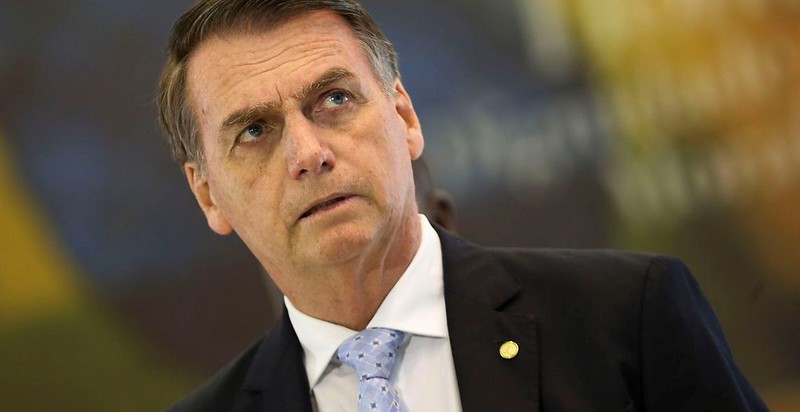 August 25, 2020
> Staff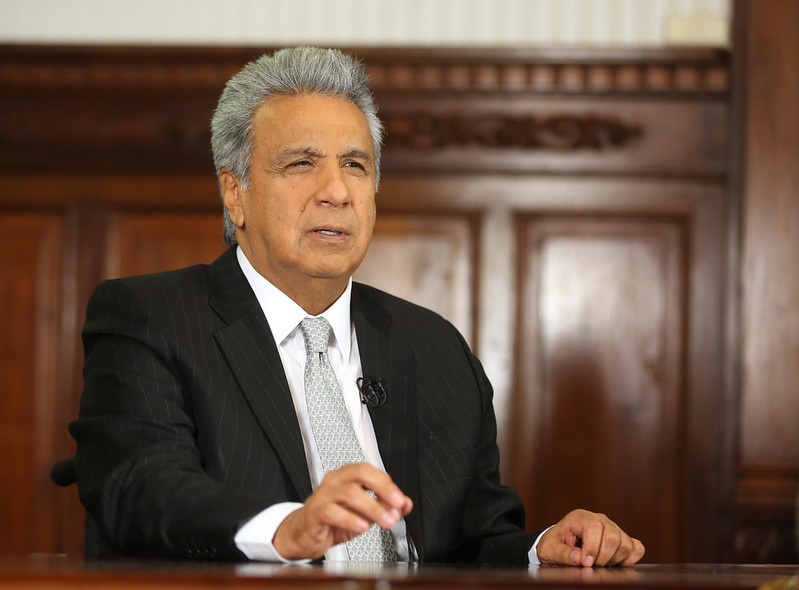 August 27, 2020
> Staff