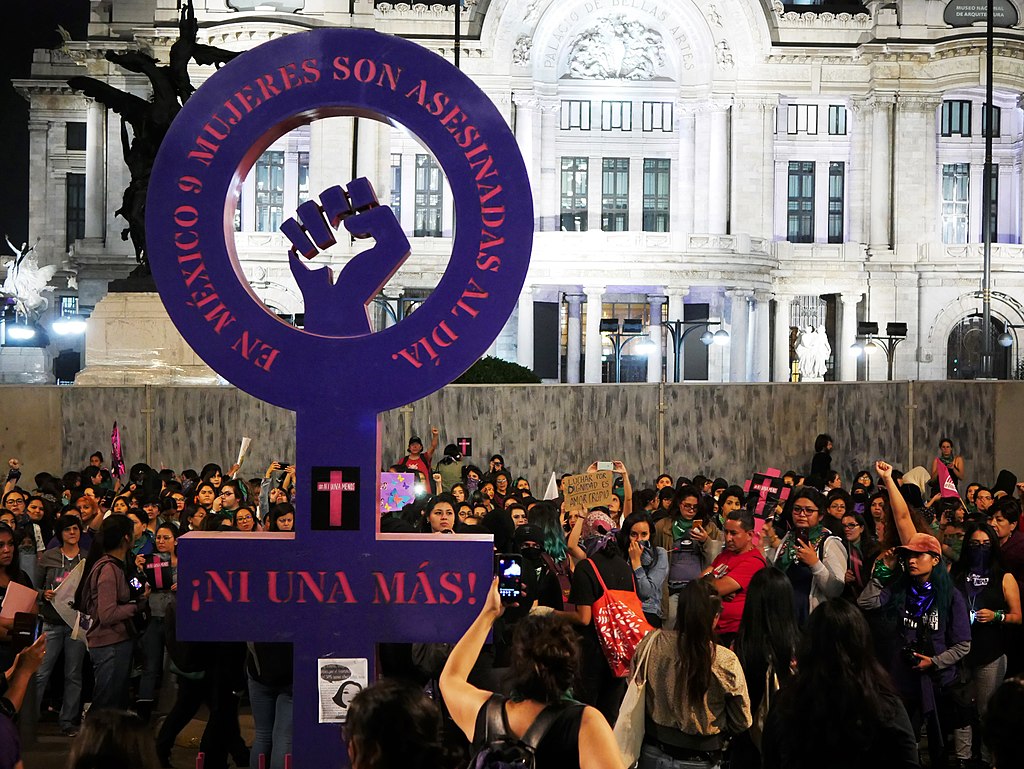 International Day for the Elimination of Violence against Women 2019 March in Mexico City in front of Palacio de Bellas Artes. Photo courtesy of Thayne Tuason via Wikimedia Commons.
Homicides Decline in Mexico as Femicides Rise
September 25, 2020
By Staff
TODAY IN LATIN AMERICA
MEXICO: Homicides in Mexico have slightly declined for the first time in the past five years, according to the Wall Street Journal. However, femicides increased last year, surpassing the previous figures for 2018. Out of the total number of 36,476 homicides in 2019, 3,874 were femicides, the highest figure since 1990.
Firearms were the most commonly used weapons in femicides, followed by choking, sharp objects and other ways not specified. General homicide rates fell in Baja California Sur, Quintana Roo and Mexico City, and remain high in Guanajuato. Femicides have been reported to be highest in the State of Mexico, Guanajuato and Chihuahua. The situation of femicides in the country has sparked protests like #NiUnaMenos and the "glitter revolution" in Mexico City. President Andrés Manuel López Obrador "seems indifferent" to the number of femicides, which has frustrated many Mexicans, according to the Center of Strategic & International Studies.
Headlines from the western hemisphere
SOUTHERN CONE
ARGENTINA: The Supreme Court of Argentina on Thursday upheld the sentences of 20 people involved in a railway accident that killed 52 people and injured 780 in February 2012, according to local reports. Most of the people charged face jail time, and are members of the transport ministry. The verdict includes the previously convicted former President of Trenes de Buenos Aires Claudio Cirigliano, train driver Marcos Córdoba and former Secretary of Transportation Juan Pablo Schiavi. The railway disaster, known as the Once tragedy, occurred when a train on the Sarmiento line collided with Oncee station station's platform.
BRAZIL: Volkswagen will pay $6.4 million to former factory workers who sued the company for human rights violations because it worked with the 1964-1985 military dictatorship. BBC News reported that the 12 workers filed the lawsuit against the carmaker five years ago for giving "employees' names to police hunting for people described as 'subversives,'" which resulted in employees being detained and tortured. The settlement includes donations to projects and human rights programs. 
ANDES
BOLIVIA: The Bolivian justice ministry submitted a second formal complaint to the attorney general accusing ex-President Evo Morales of statutory rape. Vice Minister of Transparency and the Fight Against Corruption Guido Melgar said authorities expect to open a criminal case against Morales for the statutory rape of a 15-year-old minor, who allegedly had a child with the former leader a year later. The case was first brought to the Ombudsman for Children of La Paz, which dismissed it on the grounds that the child is already of legal age. The maximum jail sentence for statutory rape in Bolivia is six years.
COLOMBIA: Defense Minister Carlos Holmes Trujillo faces possible arrest for refusing to publicly apologize for police brutality during anti-government protests in November 2019. The Supreme Court gave the minister a 48-hour deadline to publicly apologize last Tuesday. Unhappy with the ruling, Trujillo submitted a request to the Constitutional Court to revise the verdict, but  he still has to abide by the court ruling. Several  strikes against police brutality have sparked since then and are expected to arise throughout the next couple months.
CARIBBEAN
PUERTO RICO: Soroya Santiago, the first person from Puerto Rico to undergo a gender reassignment surgery and an LGBTQ icon, died from cancer on Tuesday in her home in California. She was 73 years old. She became the first trans person to change her name and sex on her birth certificate in Puerto Rico after her surgery in New York in the 1970s. Santiago was also the first openly trans person to run for office in Puerto Rico. She was featured in documentaries such as "Mala, Mala," which follows nine transgender people. She also authored Made by Hand: Gender Dysmorphia. "Those were doors I opened, and I hope to keep opening more doors so that the community can keep establishing itself where it should be and not where people want it to be," Santiago said in an interview with United Explanations in 2019.
CENTRAL AMERICA
NICARAGUA: President Daniel Ortega drafted two bills to parliament to further muffle political dissidence, invoking national security threats. One bill would  place life  sentences to "punish hate crimes" and the would criminalize all foreign funding, citing reasons of "national security" and for "putting an end to foreign interference with domestic affairs." The legislation grants the interior ministry great power to supervise persons and entities that fall under the "foreign agent" category, including journalists, civil society organizations, medical associations, as well as independent media outlets, and human rights organizations, which depend on foreign financial support. It would also prohibit civilian protests. During the 2018 social-political crisis that resulted in more than 300 deaths, Ortega declared protests illegal and blamed the crisis on foreign intervention.
COSTA RICA: Adolfo Chaves Jiménez, a 40-year-old electrical engineer, is the second Costa Rican to go into space after being chosen for Latin America's first space mission. He will travel together with three other astronauts, who are from Ecuador, Mexico, and the United States. The four will travel in a Blue Sheppard rocket built by Blue Origin. This is the first project of LatCosmos, an initiative under the regional Group of Latin America and the Caribbean (GRULAC) of the International Astronautical Federation (IAF). It seeks to demonstrate the unity and capacity of the region to organize joint missions. Chaves Jiménez also worked with the first Central American satellite project Irazú. The date for the mission has not been announced.
NORTH AMERICA
MEXICO/UNITED STATES: Firefighters from Mexico arrived in California on Wednesday to battle wildfires ravaging the U.S. state. Mexico's Environment Department had announced that five teams of 20 trained firefighters will aid the U.S. Forest Service. The firefighters will be sent to work to California's Sequoia National Park after undergoing orientation and training sessions, the U.S. Forest Service said. So far, more than 8,000 wildfires have scorched more than 3.4 million acres in California, killing 26 people and destroying more than 6,600 structures. More than 18,200 firefighters in the state are battling 26 major wildfires as of Thursday.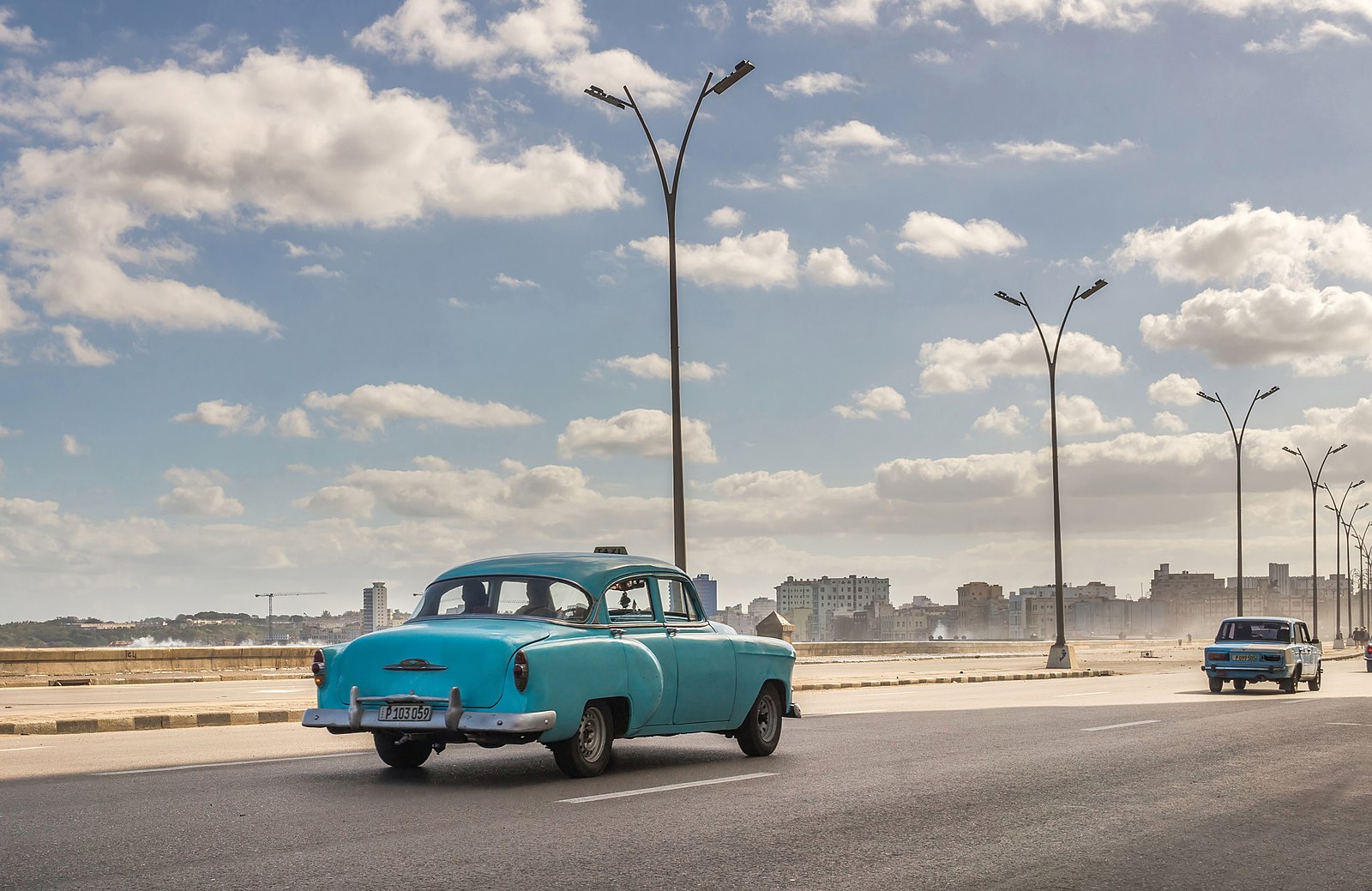 September 24, 2020
> Staff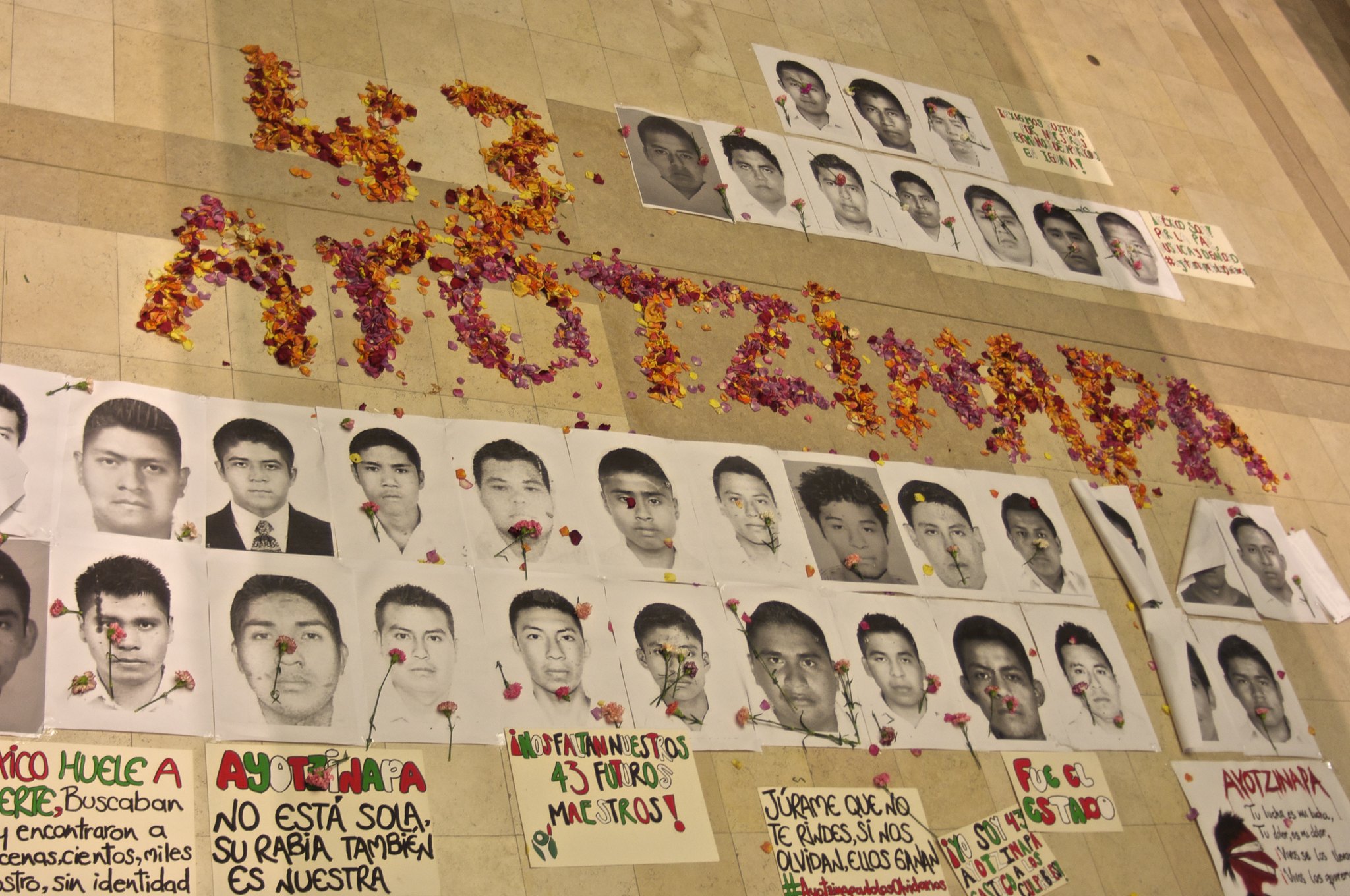 September 28, 2020
> Staff