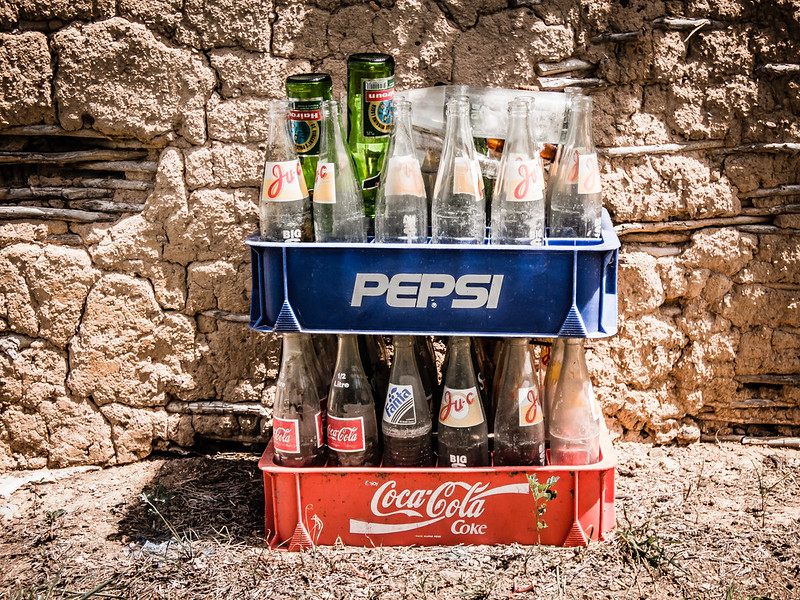 Influential companies listed in the new report include PepsiCo and Coca-Cola. Photo courtesy of Lee Coursey via Flickr.
Caribbean Companies Allegedly Used the Pandemic to Promote Products
November 18, 2020
By Staff
TODAY IN LATIN AMERICA
REGION: The Global Health Advocacy Incubator (GHAI) along with the Healthy Caribbean Coalition (HCC) released a report that shows how major food and beverage producers have used the pandemic to promote their products to vulnerable populations, such as the elderly, health care workers and children. Among the companies listed in the report are Coca-Cola, McDonald's, Nestlé and PepsiCo. In Jamaica, Lucozade Caribbean marketed their sugary drinks as cold remedies. HCC Executive Director Maisha Hutton said that Lucozade Caribbean also used their sugary beverage to brand online teaching materials targeted to children doing at home learning. It is known that obesity is linked to a heightened chance of death from COVID-19.
During the beginning of the second wave of infections, Lucozade Caribbean teamed up with their official distributor, Roadtown Wholesale, to distribute 100 cases of Lucozade to essential workers such as the fire and police departments in the Virgin Islands. From that point until the end of the calendar year, customers of Roadtown Wholesale will be given a free bottle of Lucozade with their purchase as a "thank you." The president of HCC, Sir Trevor Hassell, said that this report is a wakeup call to governments to implement science-based public policies that promote a "healthier food environment."
Headlines from the western Hemisphere
SOUTHERN CONE
BRAZIL: President Jair Bolsonaro said he will soon reveal a list of countries that import illegal wood from the Amazon, including several who have criticized Bolsonaro's environmental policies. Bolsonaro said police can use isotopes to track wood exported from the Amazon. Bolsonaro's support of economic development through mining and farming has allowed increased destruction of the Amazon, with historic fires and increased deforestation this year that has environmentalists concerned. 
URUGUAY: Uruguay's leftist Broad Front party proposed a reformation of the 2020-2024 Budget Bill. The bill has been the cause of recent protests for its proposed funding cuts for social sectors like education, healthcare and housing. The Broad Front proposal also includes recommendations to increase transparency around the bill and its implementation. The bill currently aims to decrease the fiscal deficit, but TeleSur reported that opponents of the bill claim it does not address the "economic and social urgencies" that have emerged as a result of the pandemic.
ANDES
BOLIVIA: Warrants were issued Monday for the arrests of the former Interior Minister Arturo Murillo and former Defense Minister Luis Fernando López. The former government officials are being charged for their involvement in inflating the cost of chemical agents purchased by the Bolivian government. The "tear gas" case has been under investigation for months due to irregularities in the purchase compared with similar past purchases. Police confirmed today that both Murillo and López have fled the country. Murillo is currently in Panama, and López is in Brazil. 
VENEZUELA: Venezuela's voting system was approved by the Council of Electoral Experts of Latin America (CEELA) for the upcoming parliamentary elections. On Dec. 6, Venezuela will hold elections for its National Assembly, where the opposition currently has a majority. In June, the number of seats was increased from 167 to 277 by the National Electoral Council, which opposition has cited as evidence that the elections will not be fair. CEELA's inspection deemed Venezuela's voting system in order after examining transparency measures, checking the voting machines and reviewing proposed health protocols. In response to earlier international concerns about a fair vote, President Nicolás Maduro invited the United Nations and European Union to send observers to oversee the elections. The EU responded saying that the invitation was too late, and evaluating fair campaign conditions requires months of preparation.
CENTRAL AMERICA
NICARAGUA: Activist Amaya Coppens Zamora has been jailed for a second time after five months of release for speaking out against the Nicaraguan government. The first time Coppens was jailed was for opposing the Ortega-Murillo regime in 2018. While a student at Nicaragua's National Autonomous University in Leon studying medicine, Coppens was imprisoned for being a "terrorist" after protesting repression in Nicaragua by the government. This time she was arrested for "armed possession." The group, the Water Carriers, was arrested while bringing medicine and water to the families of political prisoners. A total of 91 prisoners were released along with Coppens, but 65 people remain in prison. There is estimated to be more than one hundred people currently jailed for speaking against the government. In news program Esta Semana, Coppens said she doesn't believe that the 2021 elections can take place with political prisoners in jails. In March, Coppens was awarded the International Women of Courage Award given by the United States State Department, which recognizes women across the world who demonstrate "exceptional courage and leadership" in the area of human rights.
REGION: Central American presidents met on Monday to coordinate reconstruction aid for damage caused by Hurricane Eta earlier in the month, and expected damage from Hurricane Iota, which made landfall Tuesday afternoon. Guatemalan President Alejandro Giammattei met with his Honduran counterpart Juan Orlando Hernández at the Central American Bank for Economic Integration in Tegucigalpa. Nicaraguan President Daniel Ortega and Costa Rican President Carlos Alvarado joined the meeting virtually. Giammattei warned world leaders that Central Americans will continue fleeing the region if wealthy countries do not step in with massive foreign aid programs. He noted that a "physical wall" will not "hold back the needs of the people," and asked the leaders of other countries to build a "wall of prosperity" in Central America.
REGION: Downgraded to a tropical storm, Iota made landfall in Nicaragua and moved north towards Honduras overnight. Most of Central America continues to struggle in the aftermath of Hurricane Eta as they prepared for Iota. In Nicaragua, 35 municipalities were cut off from power and communication. Many don't have access to land or roads due to the immense flooding and possibility of landslides. At least four people are reported dead and over 48,000 remain evacuated in Nicaragua. The Secretary of Security in Honduras closed two major highways and bridges due to flooding. In El Salvador, over 700 people were evacuated because of the storm. The head of the Salvadoran Government Cabinet, Carolina Recinos, said that over a thousand shelters have been made available to families, which have the capacity to house over 30,000 people. The full damage in the Northern Caribbean is still unknown as a result. The World Meteorological Organization is discussing whether to retire the names Iota and Eta after this hurricane season—a measure reserved for "particularly deadly or costly" storms.
NORTH AMERICA
MEXICO: New cases and hospitalizations for COVID-19 are rising in Mexico City, which may cause the capital to return to a "red" alert level on the country's pandemic monitoring scale. This would mean a return to harsher restrictions on individuals and businesses. Meanwhile, Mexican customs officials in Guadalajara confiscated packages containing 10,000 COVID-19 tests and over 4,000 thermometers illegally imported into the country. The officials said that the items were worth a total of 2.8 million pesos (USD $138,000), which would generate import taxes of 630,000 pesos. This is not the first attempt to illegally import medical supplies during the pandemic. In October, another 10,950 tests were confiscated in Chihuahua near the United States border.
 MEXICO: President Andrés Manuel López Obrador said that a fundraising campaign which asked high-level civil servants to donate part or all of their holiday bonuses has raised between 80 and 100 million pesos, enough money to buy 80 ambulances for underserved hospitals. This comes after López Obrador cut bonuses for high-level bureaucrats last week as part of his "republican austerity" campaign. Civil servants are entitled to receive 40 days salary as a holiday bonus, but under López Obrador's new decree, those above a certain pay grade will receive only 20 days.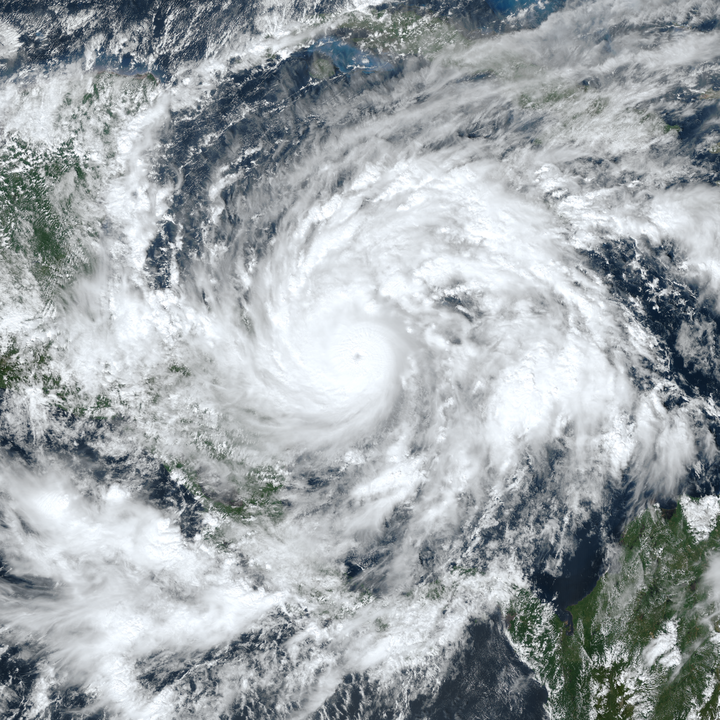 November 17, 2020
> Staff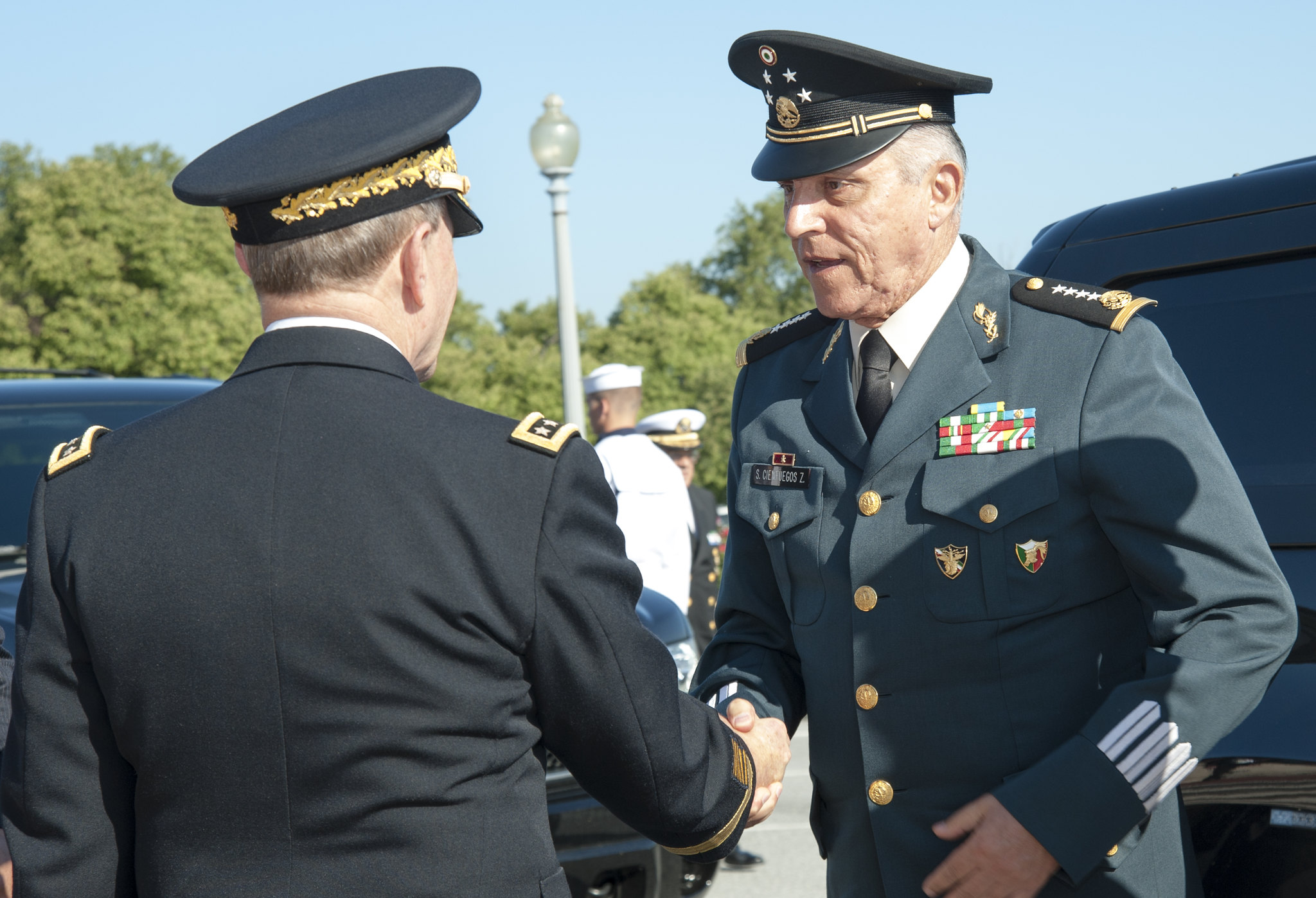 November 19, 2020
> Staff