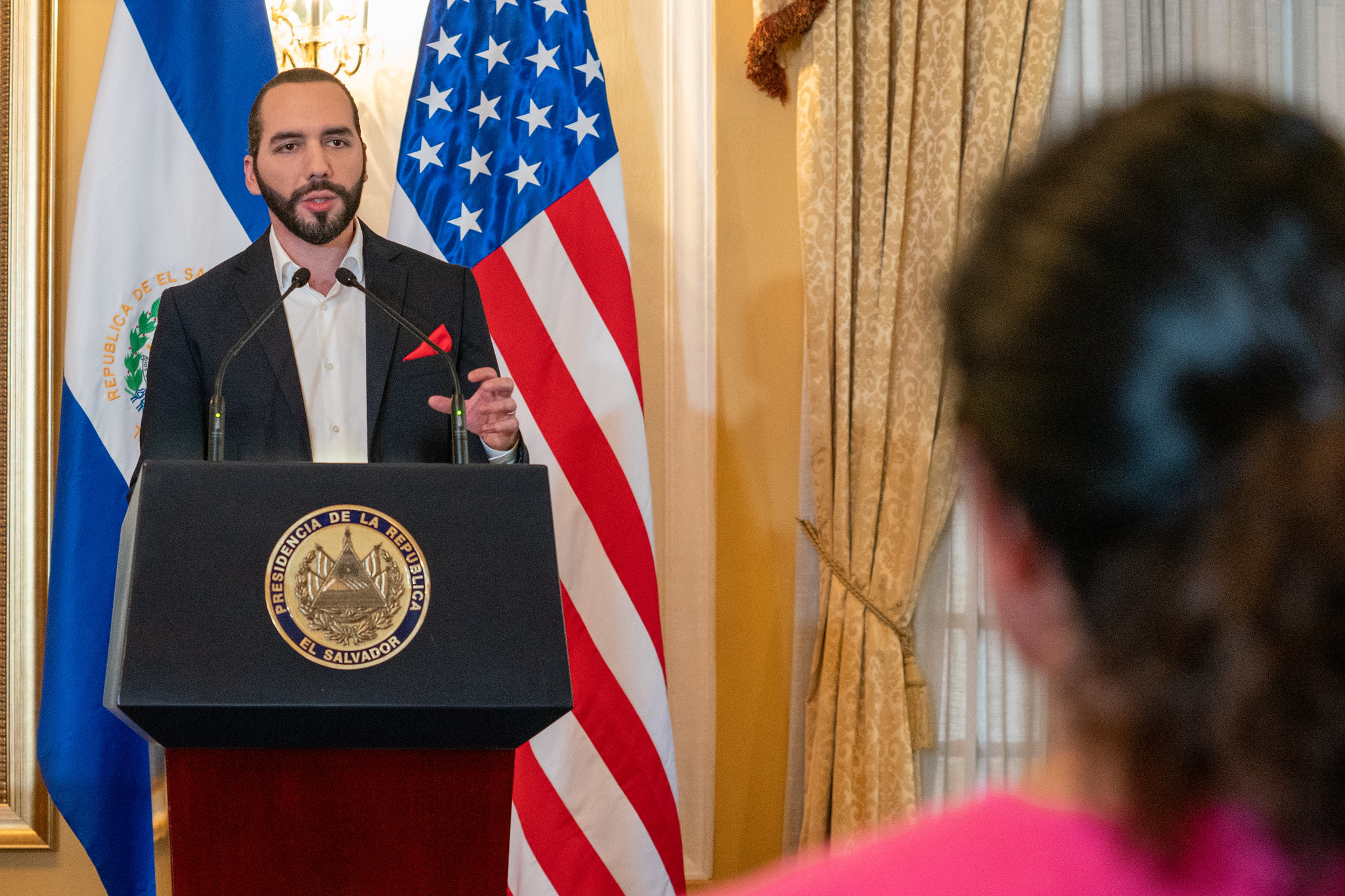 Salvadoran President Nayib Bukele responds to a question during a joint press availability with U.S. Secretary of State Michael R. Pompeo, in San Salvador, El Salvador, July 21, 2019. Photo courtesy of U.S. Department of State via Flickr.
Senior El Salvador Official Resigns Amid Cover-Up Allegations
December 10, 2020
By Staff
TODAY IN LATIN AMERICA
EL SALVADOR: Vice Minister of Security Mauricio Arriaza Chicas resigned amid allegations of scheming to cover up financial wrongdoing by the government, President Nayib Bukele announced on Tuesday. The resignation came just as lawmakers were to vote to strip him of immunity. Arriaza Chicas, who remains police chief, allegedly failed to make Finance Minister Alejandro Zelaya comply with orders to give account of the government's spending during the pandemic. Bukele celebrated on Twitter that Arriaza Chicas took away lawmakers' chance to take away his immunity. The resignation, however, serves as a setback to Bukele, who now faces suspicions of unlawful use of public funds.
Lawyers for Arriaza Chicas denied the allegations against him, Reuters reported. After his resignation, deputies on Wednesday asked the prosecutor's office to open a new investigation into the possible commission of crimes, including concealment and procedural fraud.
Headlines from the western Hemisphere
SOUTHERN CONE
BRAZIL: São Paulo, Brazil's most populous and affluent state, will start vaccinating residents against the coronavirus on Jan. 25, Gov. João Doria announced on Monday. The state plans to use a vaccine developed by the Chinese laboratory Sinovac that has not yet been approved by the National Sanitary Surveillance Agency (Anvisa). Doira said the vaccine will first be given to healthcare professionals, people over 60 years old and Indigenous communities, for a total of 9 million people in the priority group. The governor guaranteed all 45 million Brazilians in São Paulo will be vaccinated, and said vaccination will be mandatory. The move is set to cause further tension with the federal government, as Doira has clashed with President Jair Bolsonaro, a coronavirus skeptic who has baselessly criticized the Chinese-developed vaccine, over vaccination. Brazil has the second-highest death toll in the world after the United States. 
ARGENTINA: Argentina approved a new wealth tax to help finance the government's coronavirus response. Senators passed the bill by 42 votes to 26 late last Friday. Citizens with a personal wealth of more than 200 million pesos (USD 2.4 million) will pay a one-off tax between 2% to 3.5%. The law will affect approximately 12,000 people. The government expects to collect up to $3.7 billion for health supplies and to provide economic relief. Nearly half the population is experiencing poverty due to COVID-19 in the country, according to the Observatory on Social Debt at the Catholic University of Argentina.
ANDES
ECUADOR: Ecuador and the United States on Tuesday signed a protocol on trade rules and transparency, paving the way for a future commercial treaty between the countries. U.S. Trade Representative Robert Lighthizer in a statement said the agreement "is an important step in establishing closer economic ties between our countries." Lighthizer and Ecuador's Minister of Production, Foreign Trade, Investment, and Fisheries, Iván Ontaneda, signed the protocol. The agreement includes provisions on customs, regulations, anti-corruption and benefits for small and medium-sized companies. The protocol, however, leaves out issues like agriculture, intellectual property and access to markets.
CARIBBEAN 
CUBA: Despite recent U.S. government sanctions, Cuba on Tuesday reported that it had attracted $1.9 billion worth of foreign investment over the past year. Over 34 approved investments since last October have attracted even more capital than last year's total of $1.7 billion, according to Trade Minister Rodrigo Malmierca. In an online news conference, Malmierca stated that the country aims to attract $2 to $2.5 billion annually in foreign investments to update its state-run economy. Cuba faced obstacles this year in foreign sanctions, such as those imposed on firms transporting Venezuelan oil to the island, as well as restrictions on U.S. travel and currency. Malmierca said that, to face these challenges, Cuba plans to build foreign investment by focusing on projects regarding the extraction of natural resources and public services. 
CENTRAL AMERICA
GUATEMALA: Epidemiologist Edwin Asturias, head of the Presidential Commission for the COVID-19 Emergency, is officially leaving his post to return to his job as a professor at University Colorado Denver. Asturias accepted the position in his native country last June, and took a leave of absence as a researcher and physician at the Colorado school. In a letter, Asturias wrote to the president that he had complied with the majority of his responsibilities of the position, and is leaving because the university had asked him to return. Oversight of the pandemic will now fall to the Public Health Ministry, instead of a commission to President Alejandro Giammattei. The county is experiencing an increase of positive COVID-19 cases due to the aftermath of hurricanes Eta and Iota. More than 300,000 Guatemalans are in shelter, and nearly 4,300 deaths are linked to the virus.
NORTH AMERICA
MEXICO: Healthcare workers reported a scarcity of sedatives required to intubate COVID-19 patients. At least 12 states have reported a shortage, and the situation, according to Mexico News Daily, worsened two weeks ago. Healthcare workers are complaining about the lack of medicine and space, and have to communicate constantly in order to identify from which hospitals they can source the medications they need. Health Minister Jorge Alcocer acknowledged the issue, and assured healthcare workers that more sedatives will be available soon. More than 11,000 new cases have been confirmed in five of the past seven days, and the death toll in the country stands at 110,874.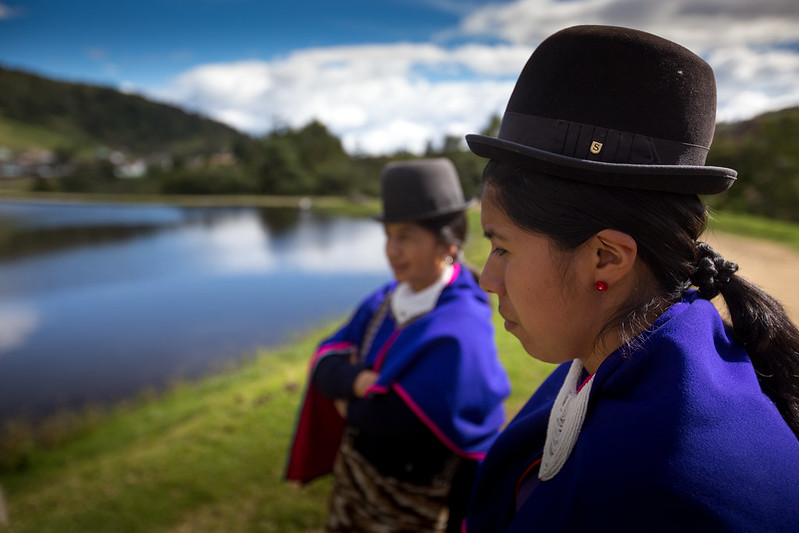 December 9, 2020
> Staff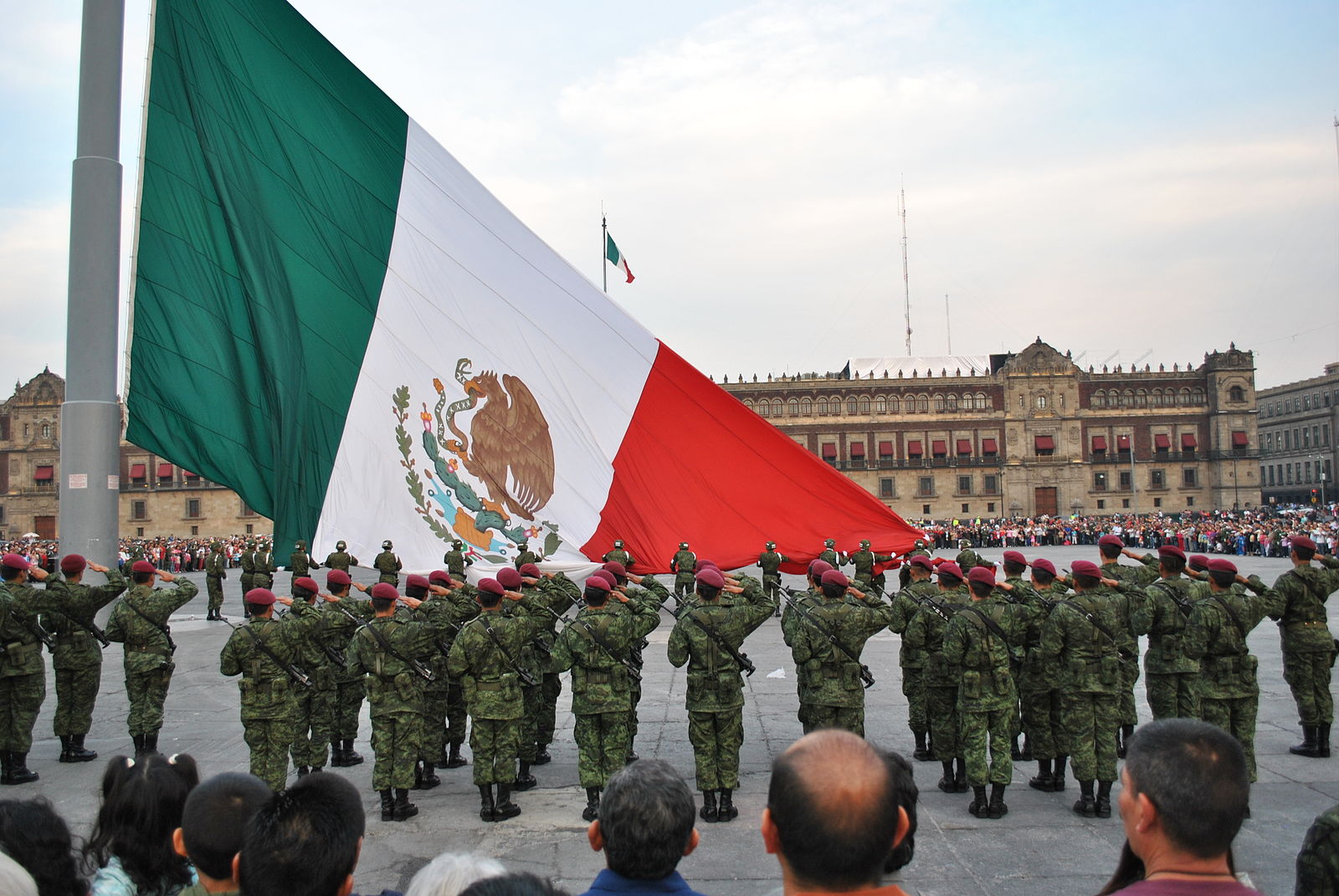 December 11, 2020
> Staff