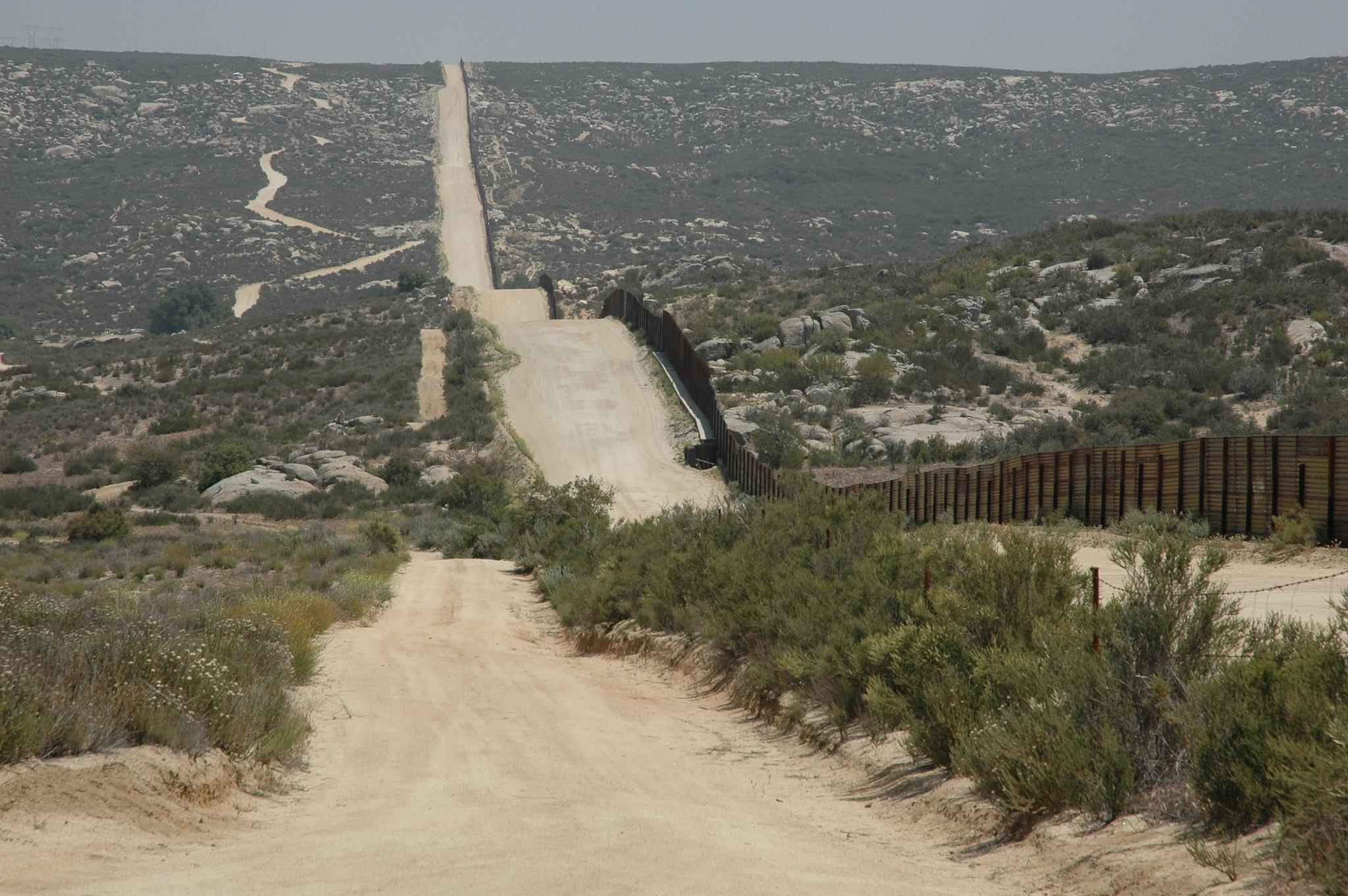 Photo: qbac07.
Migrant apprehensions surge on U.S.-Mexico border
March 22, 2021
By Staff
THIS WEEK IN LATIN AMERICA
MEXICO/UNITED STATES: A surge of migrants at the U.S.-Mexico border is straining the capacity of United States detention facilities. There are currently around 14,000 migrants in federal custody, and officials are having a hard time building up the capacity to care for them. 
Since Biden's inauguration, the U.S. has seen a dramatic spike in the number of people crossing the border. There were 18,945 family members and 9,297 unaccompanied children encountered by Border Patrol in February, an increase of 168% and 63% from the month before.
Adam Isacson, an analyst at the Washington Office on Latin America, told the Associated Press that the surge in migrants should have been foreseeable because of factors including the hurricane that hit Central America last fall and the thousands of Central American migrants already stuck at the border. Isacson also partly blamed the lack of cooperation from the Trump administration.
On Saturday, Axios reported that the Biden administration had made a contract for $86 million to house 1,200 migrants at hotels in Texas and Arizona for six months. 
NEW IN LAND
BRAZIL: The vacation of two corruption convictions against former President Luiz Inácio "Lula" da Silva earlier this month means that he will be eligible to run again for president in 2022. To find out more about what the consequences will be for Brazil, read Bruna Lima's new article in LAND.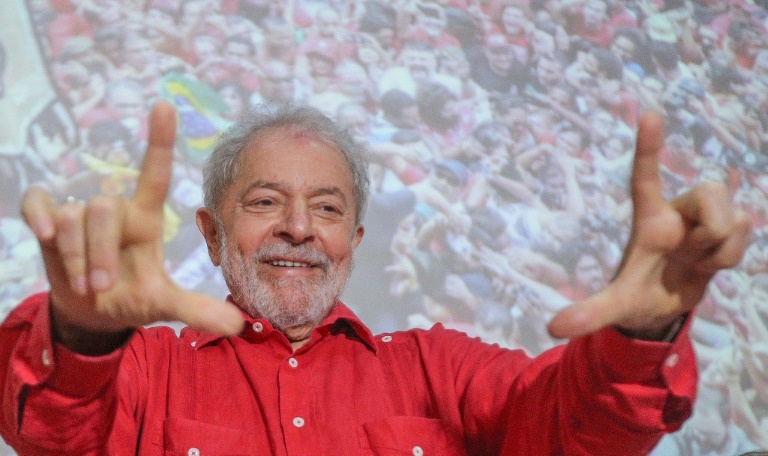 SOUTHERN CONE 
BRAZIL: Brazil's health system is near collapse in what has been the worst week since the start of the pandemic. Intensive care units in 25 out of 27 states surpassed 80% capacity this week. More than 293,000 people have died of COVID-19 in Brazil since the start of the pandemic, the second highest death count in the world. Experts from healthcare institutes and hospital workers are calling the situation a "catastrophe." President Jair Bolsonaro, however, refuses to recognize the severity of the situation, rejecting requests to impose a lockdown. Instead, the president appointed Marcelo Queiroga as health minister on March 16 after the departure of Eduardo Pazuello, making Queiroga the fourth health minister since the pandemic began. 
PARAGUAY: Paraguay's Congress tried and failed to impeach President Mario Abdo Benítez Wednesday over his handling of the COVID-19 pandemic. More than 3,600 Paraguayans have died and over 193,000 have been infected since the pandemic began. Since the beginning of March, citizens have called for Abdo's resignation and protested the shortage of vaccines and medications. On Wednesday, police fired water cannons and rubber bullets at protesters who threw stones and smashed windows outside of the National Congress. The lower house of Paraguayan Congress, the Chamber of Deputies, voted 42 to 36 against impeachment.  
ANDES
COLOMBIA: A top right-wing paramilitary leader and high-ranking leftist guerilla leader participated in a preliminary truth commission hearing on March 18 regarding crimes committed by both sides in the the decades of conflict. Rodrigo Londoño, also known as Timochenko, was a leader of the Revolutionary Armed Forces of Colombia (FARC) guerilla group that fought against the Colombian government for more than 50 years before signing a peace treaty in 2016. Salvatore Mancuso was a leader of the United Self-Defense Forces of Colombia (AUC), a right-wing paramilitary group that targeted real and alleged FARC sympathizers. Both groups were involved in drug trafficking and kidnappings and responsible for the deaths and displacement of thousands of Colombians. The hearing was held virtually at the request of the two participants and laid the foundations for ongoing meetings beginning on April 21.
VENEZUELA: A pilot who helped allies of President Nicolás Maduro avoid U.S. sanctions has been sentenced to four years in U.S. federal prison. Victor Mones Coro, a Miami-based, Venezuelan-born pilot helped charter millions of dollars worth of flights for former Venezeulan Vice President Tareck El Aissami and businessman Samark López. Both men are members of Maduro's inner circle and have been considered "narcotics kingpins" by the U.S. government since 2017. It is illegal for U.S. persons to provide services to anyone with this designation, but Mones Coro organized flights for these men and their associates around the world, as well as coordinating with them to organize domestic flights in Venezuela related to Maduro's 2018 presidential campaign. Prosecutors consider the sentence of 55 months lenient at less than the federally recommended 70 months. 
CARIBBEAN 
CUBA: Cuba will use the Soberana 2 COVID-19 vaccine to inoculate 150,000 health workers as part of the last stage of trials for the homegrown jab. On Sunday, Foreign Commerce Secretary Rodrigo Malmierca Díaz tweeted that so far, trials of Soberana 2 have shown the vaccine to be effective and safe. Although Cuba still has one of the lowest COVID-19 death rates in the world, infection rates rose significantly early this year and have remained high since February. The island nation has not started vaccinations of its citizens because it plans to use a shot developed in the country, but hopes to vaccinate its entire population of 11 million by the end of the year.
HAITI: A group of dissident police officers staged a jailbreak at a police station in Port-au-Prince last week. The group, which calls itself Fantom 509, broke into the police station, accompanied by a crowd of civilians, and freed four fellow officers who were being held for allegedly plotting a coup against embattled President Jovenel Moïse. The officers burned tires outside of the police station and ransacked a nearby Nissan dealership. Members of Fantom 509 are also demanding that the "5 Segonn" gang return the bodies of four officers who were killed during an operation in the Village de Dieu section of Port-au-Prince on March 12.
CENTRAL AMERICA
GUATEMALA/MEXICO: Mexico will ramp up measures to stop irregular crossings of its southern border with Guatemala as officials have identified over 4,000 minors traveling without documents through the country this month. The measures include military operations and monitoring of border crossings with drones. In addition, Mexico has closed the border to non-essential travel to stop the spread of COVID-19. This is the first time Mexico has taken such measures on the border since the start of the pandemic.
NICARAGUA: The Yatama party chose George Patrick Henríquez as its pre-candidate to represent the National Coalition in presidential elections this November. The National Coalition is an alliance of several opposition parties, each of which is proposing a pre-candidate to face off against President Daniel Ortega. All of the parties in the coalition have promised to support the final candidate. Henríquez, a 35-year-old native of the city of Bluefields, is the youngest and the only afro-descendent of the pre-candidates. His pre-candidacy was approved unanimously by an assembly of Yatama, a regional political party in Nicaragua's Atlantic coast.
NORTH AMERICA
MEXICO/UNITED STATES: The United States will send 2.7 million doses of unused AstraZeneca vaccines next week to Mexico. The AstraZeneca shot has not been approved for use in the United States, but Mexico has already approved it and begun using it. Mexico has had difficulty getting enough vaccines and, so far, has administered only 5 million doses, around four doses for every hundred residents.
The deal coincides with a Mexican decision to close its southern border with Guatemala to non-essential travel, leading some to see the vaccine deal as a quid-pro-quo for increased migration enforcement in Mexico.