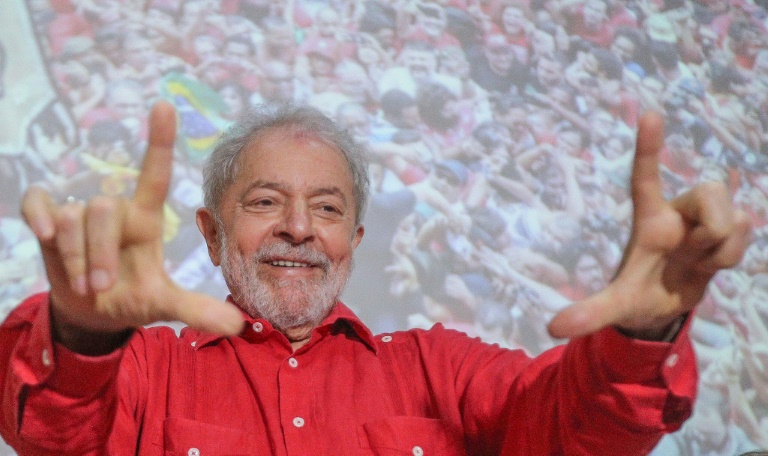 Lula cleared to run again: what that means for Brazil's future
On March 8, former Brazilian presidential candidate Fernando Haddad was at home, working on research, when he received a call from an aide of former president Luiz Inácio "Lula" Da Silva. The call brought important news: the criminal convictions against Haddad's friend and political ally, Lula, had been vacated.
That morning, Supreme Court Justice Edson Fachin had overturned two convictions against the former president for money laundering and corruption, restoring his political rights and allowing him to run in the 2022 presidential election. The news was received with great relief by supporters, with disgust by the opposition, and as a political bomb throughout society. The presidential race for 2022 had started.
Lula, who was president of Brazil between 2003 and 2011, spent 580 days behind bars after the 2018 conviction. In November 2019 he was released pending the conclusion of an appeal, but his conviction made it illegal for him to participate in politics. But now that his record is clear, Lula will run in the next election as a candidate for the PT, according to an interview with Haddad.
Lula served two terms as president, leading the country during a historic period of growth fueled by high commodity prices, as well as a reduction of poverty and social inequality. The former president, who is now 75 years old, left office in 2011 because of consecutive term limits, and had planned to run again in the 2018 presidential elections, with Fernando Haddad as a vice presidential candidate. However, his 2018 conviction excluded him from seeking public office. 
"The last elections were not free elections, they were manipulated in ways that influenced the result," said Haddad. 
Haddad is referring to the conduct of the former Judge Sérgio Moro, who presided over Lula's trial. The prosecution of the former president was part of the "Operation Lava-Jato," investigation which also targeted many other politicians involved in corruption. Mr. Moro is now facing prosecution himself for acting with partiality on the Lula case. Leaked communications published by journalist Glenn Greenwald in The Intercept Brasil showed that Moro had close contact with the prosecutors of the case which was both unconstitutional and favored the conviction of Lula. 
Judge Fachin's March 8 decision to vacate Lula's convictions was based on another issue in the case. The Supreme Court justice found that the former president should not have been tried in the city of Curitiba, in southern Brazil, as the Federal Court there could only preside over cases related to Brazil's national petroleum company Petrobras. However, it should be remembered that the annulment does not exempt Lula from the accusations. The ex-president will be tried again, but now by the Federal District Court in Brasilia. 
The involvement of PT politicians in corruption, the 2016 impeachment of ex-President Dilma Rousseff, also of the Workers' Party, and Lula's arrest created political chaos in Brazil. Bolsonaro took advantage of Brazilians' fear and anger in his 2018 election campaign. By spreading hate and fear against the Workers' Party and claiming that all other politicians were corrupt, the far-right former army captain was able to secure a victory.
Thomas Traumann, a journalist and former spokesman for the President Rousseff's government, told LAND that he expects Bolsonaro will use the same strategy to achieve re-election in 2022. 
"He will try to get the votes of people who aren't voting for the PT and Lula," he said. 
In his first speech after Fachin's decision, Lula has already shown that he seeks to lead the political opposition to Bolsonaro. In the speech, Lula strongly criticized the current president's handling of the COVID-19 pandemic, saying, "Don't follow any stupid decisions by the president of the republic and the Ministry of Health, get a vaccine. Get the vaccine, because the vaccine is one of the things that free you from COVID…Next week, I will get my vaccine, I don't care from which country it is, I don't care if it is one or two shots, I will get my vaccine, and I want to advertise it to the Brazilian people."
Haddad believes that the current unpopularity of Bolsonaro is greater than that of the Workers' Party and Lula. Referring to centrist politicians who supported Bolsonaro in 2018, and basically won him the election, he said, "I believe that the shame these forces will feel for supporting Bolsonaro must be much greater now, given how much of a  disaster his government has been, especially with the COVID-19 pandemic."
Brazil is nearing 300,000 deaths from COVID-19 and is currently going through its worst moment in the pandemic. Vaccination is proceeding at a slow pace due to low stocks. This week, Health Minister Eduardo Pazuello became the third health minister to resign or be fired since the pandemic started.
On Wednesday, March 18, former President Lula gave an exclusive interview to CNN's Christiane Amanpour and suggested U.S. President Joe Biden call a G20 meeting to ensure vaccine equity. 
"The responsibility of international leaders is tremendous, so I'm asking President Biden to do that because I can't… I don't believe in my government," da Silva said "And so, I couldn't ask for that of Trump, but Biden is a breath for democracy in the world."
By saying that, former President Lula is signaling that his foreign policy would also be different than that of Bolsonaro. The current president idolizes Trump and did not recognize Biden's victory in the 2020 U.S. presidential election until the recount of all votes. 
Gleisi Hoffmann, a congresswoman and president of the Workers' Party, says that Lula is a diplomatic leader and very respected by political figures all over the world. 
"His statement on the G20 and on the vaccine situation will find  support," she told LAND. "He has been making contact with world leaders to help solve Brazil's problems, especially when it comes to immunization. I have no doubt that he is already helping a lot." 
Traumann, the journalist, pointed out that Lula's entrance into the presidential race is a turning point. A month ago, Bolsonaro was playing alone. Even though his popularity has dropped, there was no candidate who could prove themself as the anti-Bolsonaro. 
"In assuming this position, the ex-president seeks to get the votes of those who would never vote, under any circumstance, for the current president," Traumann said.
Bolsonaro seems to be apprehensive, at least. After Lula's speech and results of opinion polls indicating that the former president could defeat him in a possible runoff in 2022, the president made an appearance at an event wearing a face mask and defended the vaccine, as well as forgoing the promotion of chloroquine as a COVID-19 treatment. 
Since the beginning of the pandemic, Bolsonaro has defended early treatment against COVID-19 with drugs like chloroquine that have not been proven effective. The current president also declared a political war against the São Paulo Governor João Doria, a likely 2022 presidential candidate, who was the first politician to buy the CoronaVac jab from the Chinese pharmaceutical Sinovac. In October, Bolsonaro scorned Sinovac on his weekly Facebook live video, saying, "no one will take your Chinese vaccine."
Traumann predicts that Bolsonaro will "give nods of rationality," such as walking back his anti-vaccine rhetoric, but at the same time he will intensify his discourse against the Workers' Party and hold on to his radical views.
However, the current president's loyal base of supporters seems to be unwilling to make these "nods of rationality." This past Sunday, March 14, thousands of people went to the streets of several Brazilian cities protesting against the annulment of Lula's convictions, against restrictive measures to contain the spread of COVID-19 and in favor of the president. Protesters condemned Lula with vile language and attacked a journalist in Belo Horizonte. A businessman, from the state of São Paulo, even recorded a video with a gun, threatening the former president. 
Even though Lula has not formally announced his candidacy, and the official start of the campaign is still far away, Brazilian society is already divided between Lula and Bolsonaro. However, there is a large portion of the population that does not want to be in that position of polarization. 
For Traumann, the relevance of the Brazilian political center is the "million dollar question."
"We know that there is a very large number of people who want neither Bolsonaro nor the Workers' Party in power, but it is not yet known how big this group is, because until last week, before it was possible Lula could be a candidate, the PT was one more party among many," he said. "So we will only know the answer to that question when a name appears for the center to get behind. However, if the center parties don't get together and agree on one name, they won't get anywhere."
Rodrigo Maia, former president of the House of Representatives and a member of the centrist Democratas party, argues that at this moment the center parties need to understand the characteristics of the voters that want neither Bolsonaro nor Lula. 
In an interview with LAND, Maia said that one possible candidate the center parties could get behind is Luiz Henrique Mandetta, the first health minister in Bolsonaro's government.
"I think there are at least four names that have political relevance for the center parties, one of them is Mandetta, who has a lot of support because of the health area," he told LAND.
Mandetta was fired early on in the pandemic because of differences with Bolsonaro over measures to contain the virus. 
If Bolsonaro and Lula go to the 2022 runoffs, Maia thinks the center political parties will split between the two candidates. 
"In my opinion, four center parties will go against Bolsonaro on an eventual runoff with Lula," he said. 
Maia supported Bolsonaro in 2018, but now opposes the president. On March 8, Maia even complimented Lula in a tweet. 
"One founded a party and ran in four elections; the other one is an accident in history," he wrote, referring respectively to Lula and Bolsonaro. 
There's a concern that history will be repeated in 2022. In the 2018 elections, people opposed to Bolsonaro were split between candidates, and in the second round, the centrist political parties did not declare support to Haddad, allowing a victory to the far-right Bolsonaro. 
Gleisi Hoffmann, the PT president, will travel around Brazil with Haddad and Lula as soon as the former president gets his second dose of the COVID-19 vaccine. The purpose of the trip is to make allies, not only in politics, but also in social and artistic fields. 
"We want to talk to everyone that stands in opposition to the current president," said Hoffmann.
The election for president of the Chamber of Deputies, in February, allowed the PT to reconnect with parties outside the left camp. The Workers' Party decided to support the candidate from the centrist party Brazilian Democrat Movement (MDB), who was opposed to the candidate supported by Bolsonaro. 
The PT and the MDB have been bitter rivals since 2016, when former President Dilma Rousseff was impeached in a process led by then-Vice President Michel Temer and Chamber of Deputies President Eduardo Cunha, both members of the MDB. But that resentment was put aside in favor of defeating the candidate supported by Bolsonaro. 
"Differences will continue to exist with these parties, but at that moment something stronger brought us together," Hoffmann said. "We wanted to prevent Bolsonaro's candidate from winning. We wanted someone who would stand for Democracy and respect minorities. I believe that it is possible to make this coalition for 2022, but it has to be done based on proposals, on top of what we want for Brazil from now on. We need to understand what unites us in this journey."
Bruna Lima is an intern at the Brazilian Association of Investigative Journalism, covering freedom of expression and violence against journalists in Brazil, and a freelance reporter based in Rio de Janeiro.
She tweets at @blimag_.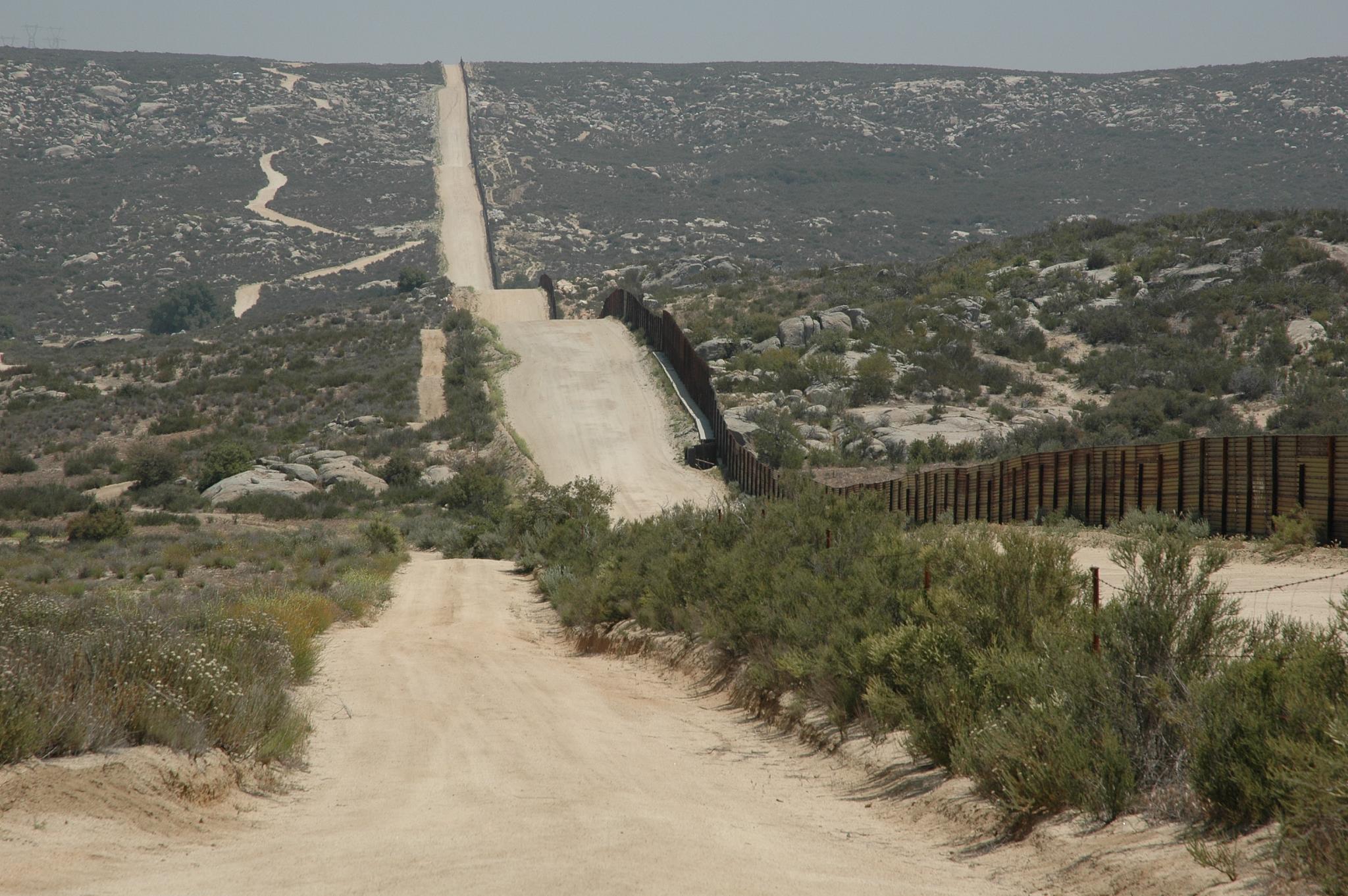 March 22, 2021
> Staff