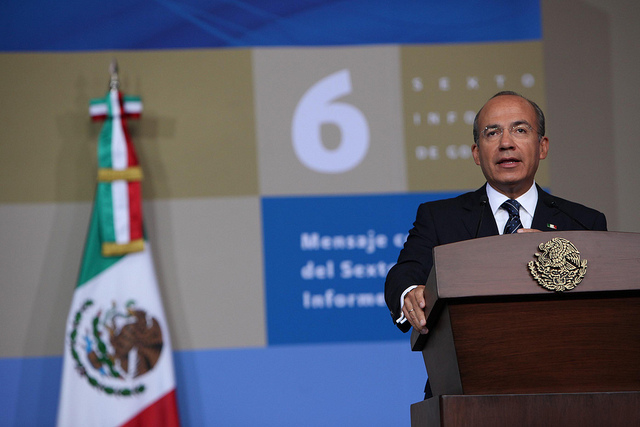 Top Story — Mexican President Felipe Calderón defended his security and economic policies in his final state of the nation speech on Monday. He highlighted the role he played in cleaning up corruption among the federal police. He also took pride in socking away almost $160 billion in international reserves and said his government had created more than 2 million jobs. Calderón's six-year presidency, which is nearing it's end, was defined in large part by his frontal assault on Mexico's drug cartels. More than 47,000 people have died due to drug violence from when he took office in 2006 to September of 2011, the last time the government released official figures. "It's been our generation's job to assume the costs and risks of making urgent changes in politics and security," Calderón said. "The reform has begun to bear fruit, but real results will only be seen in the future."
Read more at the Associated Press. Spanish speakers can view the speech in the video below.

Headlines from the Western Hemisphere
North America
Caribbean
Central America
Andes
Southern Cone
Image: Gobierno Federal @ Flickr.