Rio De Janeiro, Brazil
Rio de Janeiro's Former Police Chief Accused of Leaking Information About Corruption Bust
February 18, 2011
By Staff
Today in Latin America
Top Story — Rio de Janeiro's former commander of police has been accused of leaking information about the arrest of 30 cops, The Associated Press reports.
The federal police accuse Allan Turnowski of telling at least one of the 30 officers arrested that an investigation had been initiated against Rio's police. Turnowski could face two years in prison if formally charged and convicted. He denies the allegations.
Turnowski resigned from his post Tuesday, following the arrest of a ring of allegedly corrupt cops who face accusations of selling guns to drug dealers, participating in paramilitary activites and providing illegal private security. Turnowski's second-in-command, Carlos Oliveira, is accused of taking bribes from drug traffickers in exchange for information, Reuters reports.
Turnowski was replaced by Martha Rocha, who became the first woman to head Rio de Janeiro's police forces.
The controversy surrounding Brazil's police comes as Brazil is trying to ramp up security and root out corruption in preparation for the 2014 World Cup and the 2016 Olympics, both of which will be held in Rio de Janeiro.
Headlines from the Western Hemisphere
North America
Caribbean
Central America
Andes
Southern Cone
Image: Kelly Sandoval
Subscribe to Today in Latin America by Email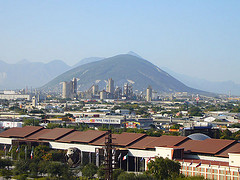 February 17, 2011
> Staff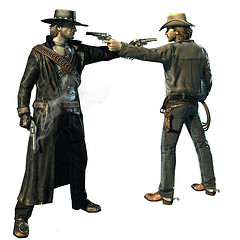 February 21, 2011
> Staff