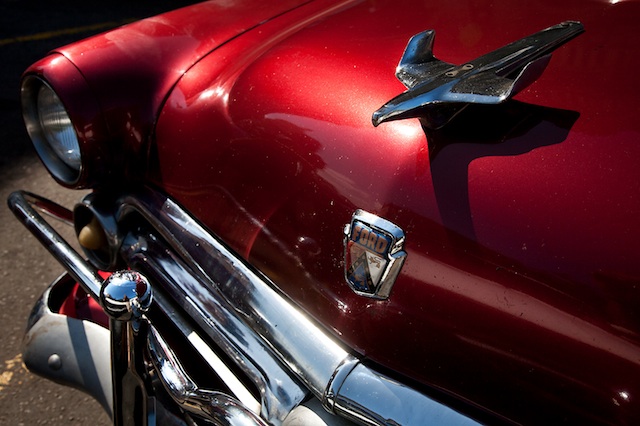 Cuba's Cars, Markets and Music (Part 3 of 3)
This week, Cuba commemorated the attack on the Moncada barracks of July 26, 1953, that propelled Fidel Castro to national fame and became the first battle of the Cuban Revolution.
For Cuba's leadership, the anniversary captured the quandary the Cuban government finds itself in, half a century after the Revolution took power in 1959. On the one hand, July 26 is the Revolution's foundational moment and provides a cause for celebration. But Cuba is also in the midst of its most ambitious economic reform since the Castros took power, as the government tries to liberalize the Communist system and kickstart a stagnant economy. "We have to definitively break the mentality of inertia," Vice President José Ramón Machado Ventura said in a speech on Wednesday, at a July 26 celebration in Ciego de Ávila.
To mark the date, The Latin America News Dispatch is running a three-part series of slideshows, featuring images of Cuba shot by Argentine architect and photographer Jorge Royan.
The first installment consists of shots of Havana taken in 2011 that capture a slice of life in the Caribbean capital some 58 years after the Moncada attack paved the way for the triumph of the Cuban Revolution in 1959. The second portrays life in Cuba through portraits of the island's people. The third and last installment below captures Cuba's iconic 1950s cars, economic life and images of arts.