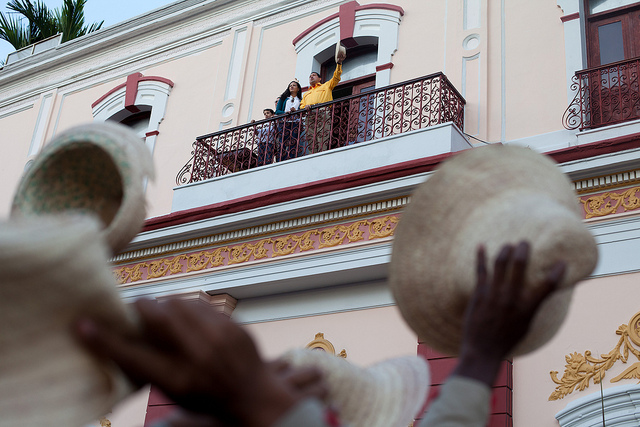 Venezuela's Chávez Celebrates Birthday; Claims To Feel Like A "Phoenix"
July 29, 2011
By Staff
Top Story — Venezuelan President Hugo Chávez celebrated his 57th birthday on Thursday, claiming to feel "like the phoenix" as he battles cancer.  Speaking to Venezuelan state television, Chávez declared himself reborn and later greeted supporters from a balcony at the presidential palace garbed in a yellow shirt that was a gift from his daughter. "I'm halfway through my life, another 57 years are coming!" Chávez jested. In the past few days, Chávez seems to be returning to form after breaking his unusual silence while undergoing treatment for cancer in Cuba. In another sign that the feisty Venezuelan leader is feeling better, he once again ramped up his criticism of the United States, this time honing his remarks toward President Barack Obama's debt crisis. "The Yankees are broke. They have no money to pay their debt. It's a good thing they don't owe us anything, we'd have to give them a credit," he said.
Just Published at the Latin America News Dispatch
Headlines from the Western Hemisphere
North America
Caribbean
Central America
Andes
Southern Cone
Image: Chavezcandanga @ Flickr. 
Subscribe to Today in Latin America by Email