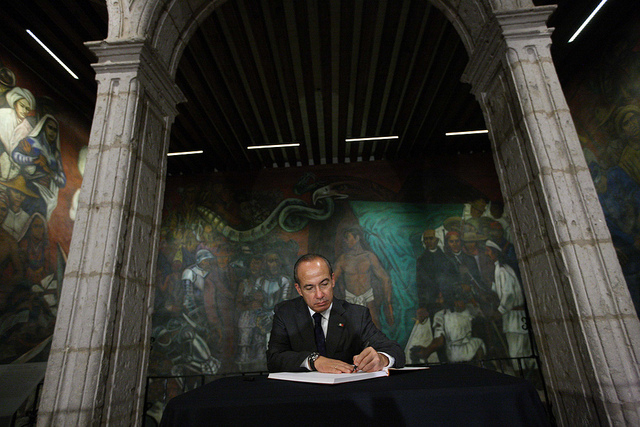 Mexico: Police Detain 5 "Pig's Head" Gang Members For Kidnapping Ring
August 8, 2011
By Staff
Today in Latin America
Top Story — Mexican authorities detained five alleged members of a kidnapping and extortion ring in the Mexico City region that was known for leaving the heads of pigs outside homes and businesses as a warning. Police said the "Pig's Heads" gang was involved in the abduction last August of a Mexico City business woman as well as extortion demands on textile companies that found the the pig head warnings outside their doors. The five members, including the alleged leader Eduardo Sánchez Zuniga, nicknamed "El Bla Bla," were detained after police received information from a gang member who was arrested in February.
Read More From The Washington Post.
Headlines from the Western Hemisphere
North America
Caribbean
Central America
Andes
Southern Cone
Image: Gobierno Federal @ Flickr. 
Subscribe to Today in Latin America by Email