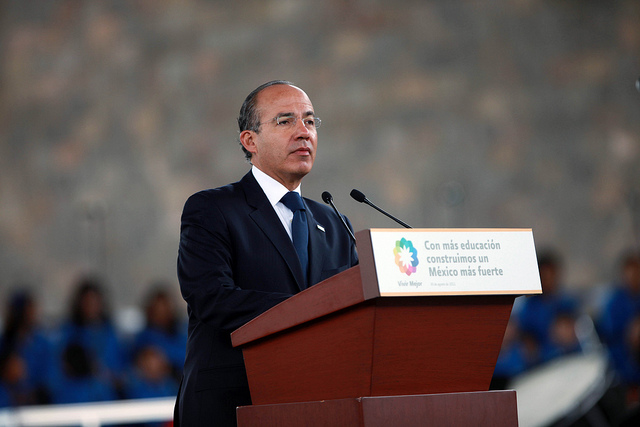 Mexico: Calderón Claims Drug War Success In Yearly Report
September 2, 2011
By Staff
Today in Latin America
Top Story — Mexican President Felipe Calderón highlighted his performance in the war against drug cartels during his annual national report to Congress Thursday. Calderón, who has been under fire since he declared war on the cartels shortly after taking office in 2006, said he has strengthened the rule of law and fought against drug gangs like never before. The report states that 21 of the Mexico's 37 most wanted criminals have been killed or captured and that the government has confiscated $12.7 billion in assets from drug gangs. However, Calderón's report comes a week after an arson attack in a Monterrey casino killed 52 people. The report also added that Mexico has preserved economic stability while extending coverage of social programs.
Read More From The Associated Press.
Headlines from the Western Hemisphere
North America
Caribbean
Central America
Andes
Southern Cone
Image: Gobierno Federal @ Flickr. 
Subscribe to Today in Latin America by Email