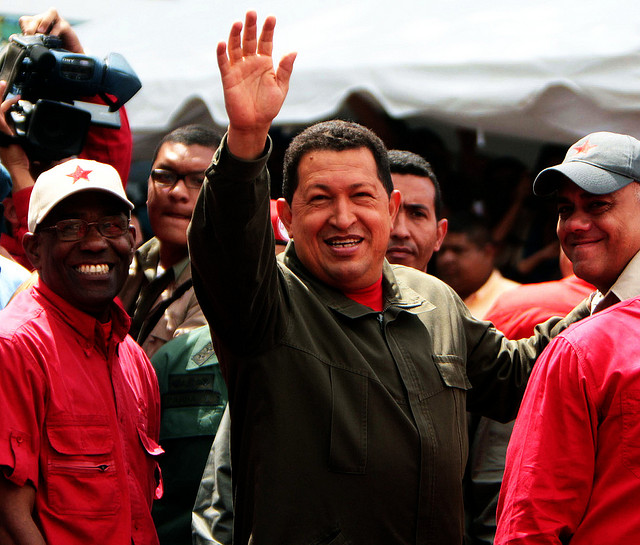 Hugo Chavez Wins Venezuela Elections
October 8, 2012
By Staff
Top Story —  Hugo Chávez won the presidential election on Sunday, defeating his opponent Henrique Capriles by over 1 million votes, with 54% of the vote. This will be Chávez's third re-election after almost 14 years in office.
The elections saw a high turnout and voting was extended past the closing time of polling stations.  The electoral council president said that stations where voters hadn't been able to cast their ballots would remain open.
Headlines from the Western Hemisphere
North America
Caribbean
Central America
Andes
Southern Cone
Image: ¡Que comunismo! @Flickr.
Subscribe to Today in Latin America by Email