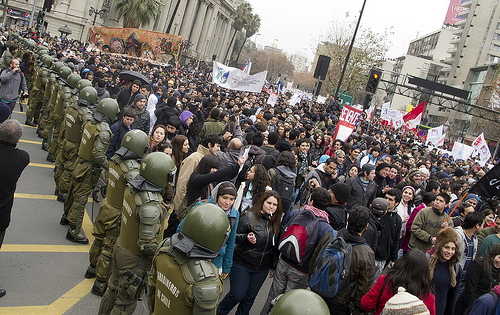 Police and student protesters in Chile in June.
Chilean Students Agree To Talks After Months Of Protests
The protests and unrest that have spread through Chile in the past four months may be coming to an end as Chile's student federation agreed to discuss educational reforms with President Sebastián Piñera's government.
However, student leaders said that their protests, including a national work stoppage on Thursday, would continue and they asked students to refrain from attending classes as a way to put more pressure on the national government.
"We are participating to continue out constant struggle for free, democratized education in Chile," said Giorgio Jackson, a leader of the CONFECH student confederation.
The protests, which began in May of this year with students asking for educational reforms, have broadened to include demands ranging from a new constitution to a revamped tax system. President Piñera offered in July a $4 billion education fund, but it has done little to calm the situation in Chile.
Student leaders met Tuesday for about ten hours to discuss whether they should approach Piñera's government with an offer to talk. The government must give clear details of its planned budget for 2012, in particular relating to education, said student leader Camila Vallejo.
The students have asked the central government to take total control of education and increase spending on public schools. They also want increased funding for universities, including scholarships, and an end to profit in education.
Along with his $4 billion plan, Piñera has offered some minor reforms but has so far rejected any demands for a government takeover of the education system.
"Soon, I think we will have very good news. We are very happy and optimistic," an optimistic Piñera said on Sunday in regards to the talks. Chilean media reports have also indicated that the government is willing to soften its stance on the student demands.
Piñera has said his reforms will ensure "quality education for everyone, and free education for those who require it," but many of the student leaders claim that the changes would not address the basic issues set up under the dictatorship of Gen. Augusto Pinochet between 1973 and 1990.
While Piñera has loosened his stance on the educational reforms, he has said that the  250,000 school students and several thousand college students who have been out of class for about five months as part of the protests have simply wasted a year of schooling.
Piñera, a center-right billionaire who came to power in March 2010, has seen his approval ratings plummet in the past months in large part due to his stance on educational reforms. His lack of support is also hindering him in Congress and delaying the passage of capital market reforms.
Photo: rafa2010 @ Flickr.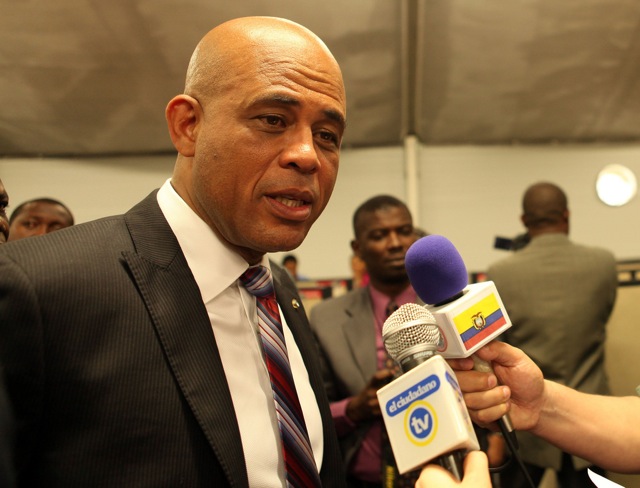 September 28, 2011
> Staff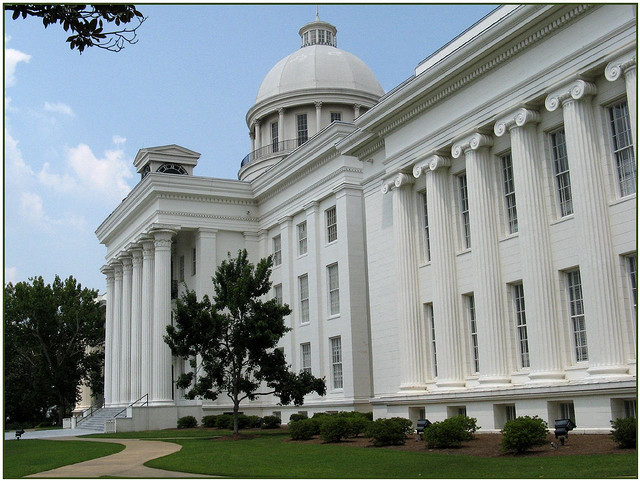 September 29, 2011
> Staff