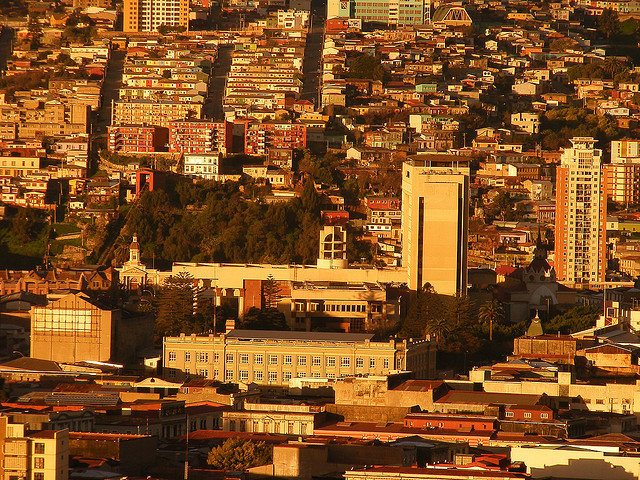 Chile: Protestors Interrupt Congress To Demand Educational Reform
October 21, 2011
By Staff
Today in Latin America
Top Story — A Senate committee meeting in Chile was interrupted Thursday by student demonstrators and other protesters demanding a popular referendum to the country's social problems, especially concerning education. The former Congress building in the capital of Santiago — which housed the country's Congress before the 1973 military coup — was occupied for eight hours by protestors, who broadcast the episode by webcam. The occupation of the former Congress building came only hours after police in the coastal city of Valparaíso forcibly evicted demonstrators from the country's current Congress. In Santiago, police confronted crowds outside, where the group wanted students to gather and march to the presidential palace of La Moneda. Student protest leader Camila Vallejo arrived at the legislature and Senate President Guido Girardi promised that the protesters would not be dislodged.
Read more from the Associated Press.
Just Published at the Latin America News Dispatch
Headlines from the Western Hemisphere
North America
Caribbean
Central America
Andes
Southern Cone
Image: heedmane @ Flickr.