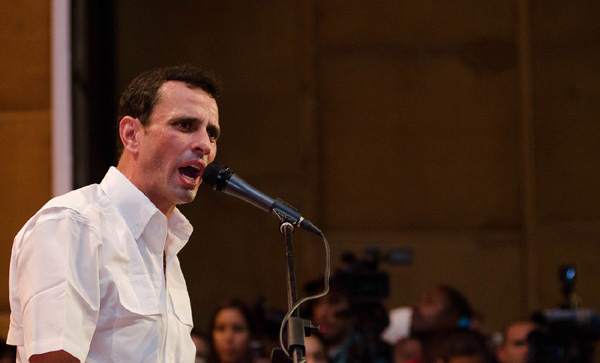 Venezuela's Capriles Ready to Challenge Hugo Chávez
February 14, 2012
By Staff
Today in Latin America
Top Story —  Venezuelan presidential hopeful Henrique Capriles was confident in his first press conference Monday after he won the Democratic Unity coalition's nomination to oppose President Hugo Chávez in Venezuela's upcoming presidential elections. Three million Venezuelan voters participated in the primary on Sunday, which the 39 year-old governor won easily with 62 percent of the vote. Capriles harshly criticized Chávez's economic policy, characterized the Chávez administration as "a government of retrograde leftists", and said that he would seek to pursue a Brazil-style economy that would take a business-friendly approach but would also provide social assistance to the poor. Chávez currently enjoys a 60 percent approval rating, but a third of Venezuelan voters polled have said they are still undecided about who they'd elect president.
Read more from Reuters.
Headlines from the Western Hemisphere
North America
Caribbean
Central America
Andes
Southern Cone
Image: Globovisión @ Flickr.
Subscribe to Today in Latin America by Email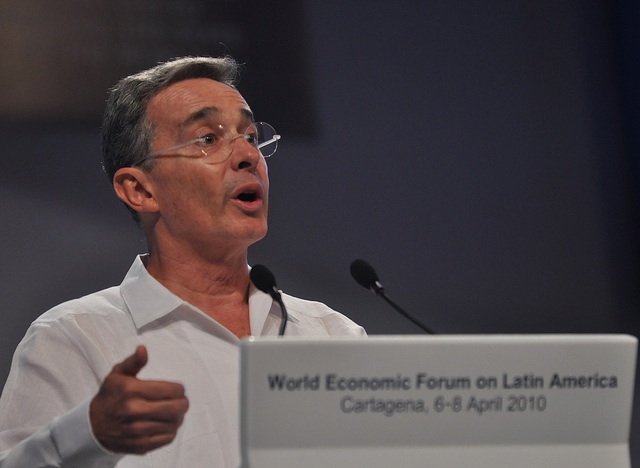 February 10, 2012
> Staff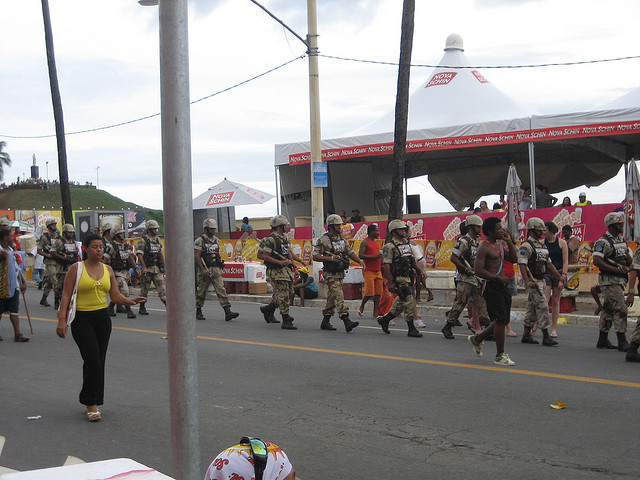 February 15, 2012
> Staff