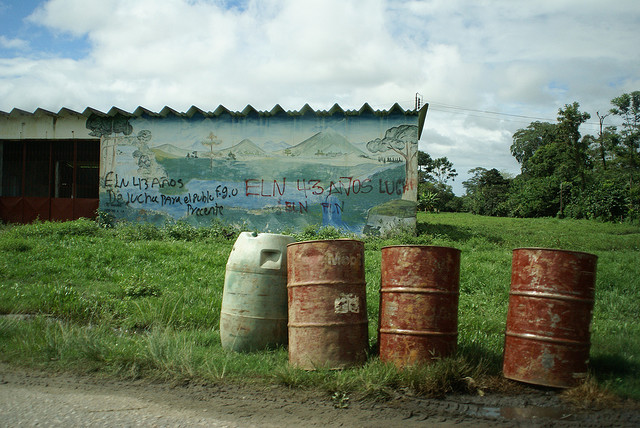 Colombia's ELN Releases Kidnapped Oil Workers
March 7, 2012
By Staff
Today in Latin America
Top Story — Colombia's ELN guerrillas on Tuesday released 11 oil workers that had been kidnapped at the end of last month, according to the International Red Cross. The hostages were abducted on February 28 in Colombia's northeastern Arauca province while they were reportedly in a bus on their way to the $4.2 billion Bicentennial oil pipeline, which transports oil to Colombia's Caribbean coast. At first, it was not clear who had taken the oil workers, whose nationalities and identities were not revealed by the Red Cross. A Red Cross spokesperson said that the release "was carried out at the direct request of the armed group and upon request of the families." Also on Tuesday, Colombian police rescued coffee farmer and cattle rancher Gabriel Posada, a cousin of former Colombian president Álvaro Uribe, in Antioquia province. Posada, who had been kidnapped earlier that day, was injured during the rescue attempt and taken to a hospital in Medellín.
Read more from Reuters.
Headlines from the Western Hemisphere
North America
Caribbean
Central America
Andes
Southern Cone
Image: KyleEJohnson @ Flickr.
Subscribe to Today in Latin America by Email