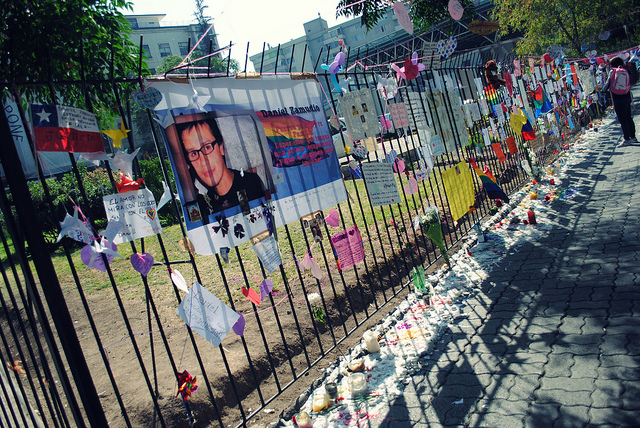 Chilean Man Dies After Anti-Gay Beating As Chile Debates Anti-Discrimination Law
March 29, 2012
By Staff
Today in Latin America
Top Story — Daniel Zamudio, the 24 year-old Chilean man who was attacked and brutally beaten by suspected Neo-Nazis, died of his wounds on Tuesday night while Chile continues to debate whether or not to enact an anti-discrimination law that would make hate crimes illegal. On March 3, attackers beat Zamudio in a Santiago park for over an hour, causing broken bones and head trauma that left him in a medically-induced coma for 25 days. Prosecutors called for murder charges against the four suspects who are now detained for Zamudio's killing, which carries a maximum sentence of life in prison. The suspects allegedly carved Nazi symbols into Zamudio's body and some already have criminal records for crimes against gays. Meanwhile, Chile's lower house has yet to approve a bill that would make discrimination against vulnerable groups illegal, though the measure was introduced seven years ago and approved by the Senate in November.
Read more from the AP.
Headlines from the Western Hemisphere
North America
Caribbean
Central America
Andes
Southern Cone
Image: jpcatepillan @ Flickr.
Subscribe to Today in Latin America by Email