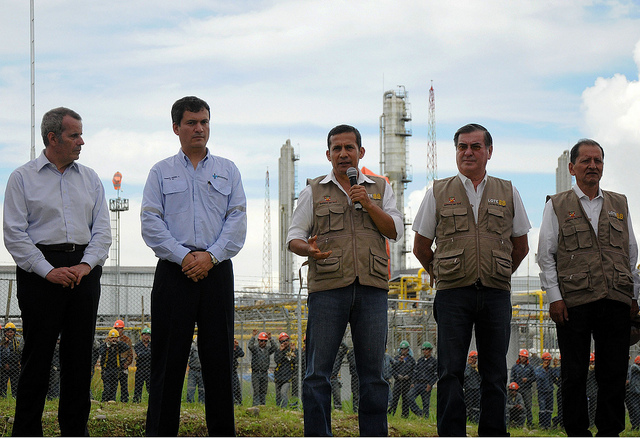 Peru: Shining Path Rebels Capture, Then Release Gas Workers
April 10, 2012
By Staff
Today in Latin America
Top Story — Peru's Shining Path rebels kidnapped at least 29 natural gas workers reportedly employed by the Swedish firm Skanska on Monday, releasing most of them in the jungle hours later. The kidnapping took place early Monday in Kepashiato at the Camisea natural gas project in the Peruvian Amazon, and was the first major kidnapping by Shining Path guerrillas since 2003. A spokesperson for Skanska reported that 29 of the company's employees were kidnapped and that all were Peruvian nationals, but police chief Col. Roland Bayona said 30 Skanska employees were abducted. The workers were allegedly kidnapped from their hotel in the village of Kepashiato early in the morning, and it is not clear how and why they were released. A military official in the Peruvian government suggested that the Shining Path took the workers hostage to slow the advance of the army, which he said was closing in on a group of rebels.
Read more from MSNBC.
Headlines from the Western Hemisphere
North America
Caribbean
Central America
Andes
Southern Cone
Image: Presidencia Perú @ Flickr.