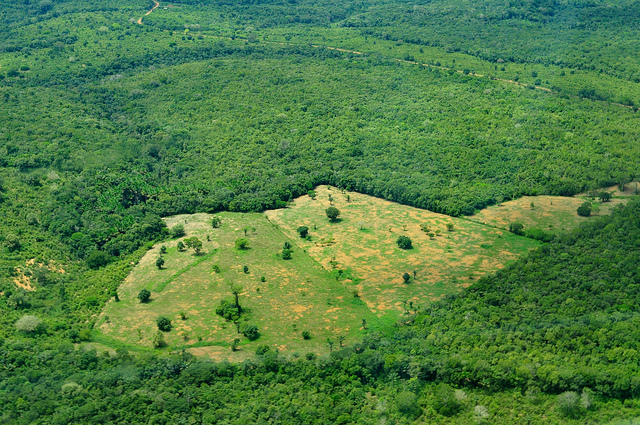 Brazil: Environmentalists, Farmers Await Changes To Forest Code
April 27, 2012
By Staff
Today in Latin America
Top Story— Brazil's lower house of Congress approved controversial revisions to the country's Forest Code, which stipulates the number of acres of forest that Brazilian farmers are required to preserve or replant when clearing land. The revisions were long sought by Brazil's agriculture lobby, which hailed the passage of the bill as a victory despite the opposition from Brazilian President Dilma Rousseff and environmentalists concerned about deforestation in the Amazon rainforest. Proposed changes to the Forest Code include permitting states to set their own requirements for forest preservation in fragile riparian zones, which is regulated to prevent soil erosion into rivers, and would redefine the kind of land that farmers can count towards their quota of preserved forest. Supporters of the bill say that it will still encourage reforestation and would allow Brazil's agricultural output to grow. Rousseff may still veto the bill, but Congress can overrule the veto with a simple majority vote and already passed the bill with 60 percent support.
Read more from Reuters.
Headlines from the Western Hemisphere
North America
Caribbean
Central America
Andes
Southern Cone
Image: CIFOR @ Flickr.