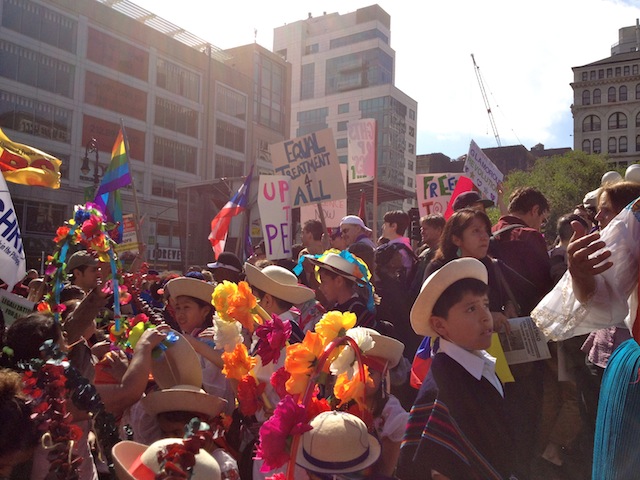 Immigration Activists Join May Day Protests
NEW YORK CITY — Thousands of immigration activists and undocumented workers joined labor unions and Occupy Wall Street protesters Tuesday  to commemorate the international workers' holiday, May Day. Similar protests were held throughout the United States and the world.
While the majority of the May Day protests across the country were peaceful, at least 30 people were arrested in New York, where the protest march was accompanied by a heavy police presence, as well as in Seattle, Oakland, and other U.S. cities.