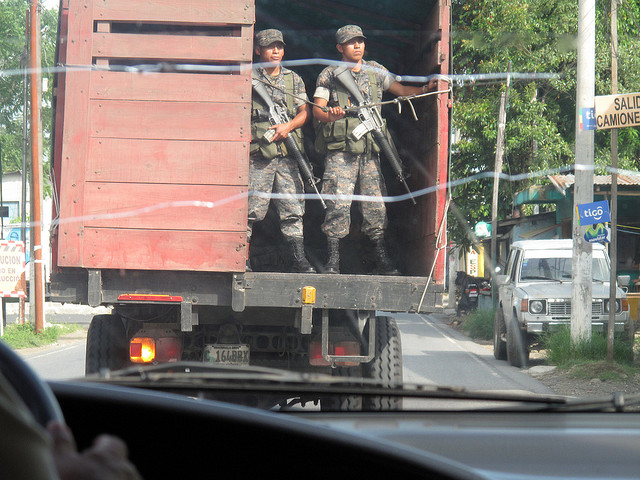 Guatemala Declares State Of Siege After Riot
May 3, 2012
By Staff
Top Story — The Guatemalan government sent troops to the province of Huehuetenango after declaring a state of siege when 200 people took over an army outpost on the border with Mexico. The unrest reportedly began when a man was killed in the town of Barillas, prompting local residents to take over the nearby outpost  to protest the murder. The rioting residents said the man was killed in retaliation for his opposition to a hydroelectric plant scheduled for construction in their town.  The townspeople reportedly arrived at the outpost fully armed with machetes and guns, injuring soldiers, and then returned to Barillas and set buildings ablaze. A Defense Ministry spokesman said that 100 soldiers and 160 police had been sent to the province to put down the riot, and that eight peole had already been detained. Under a state of siege, security forces can make arrests without warrants. Guatemalan President Otto Molina defended that decision, alleging that the rioters were affiliated with drug traffickers.
Read more from the Washington Post.
Headlines from the Western Hemisphere
North America
Caribbean
Central America
Andes
Southern Cone
Image: ax2groin @ Flickr.