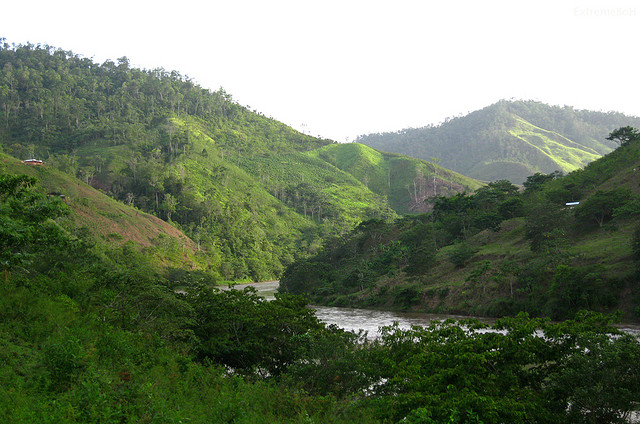 Honduras: Conflicting Accounts Of Fatal DEA Operation
May 18, 2012
By Staff
Top Story — As protesters on the Miskito Coast of Honduras riot in the streets, U.S. officials are saying that agents from the Drug Enforcement Administration did not fire their weapons during a counternarcotics operation in Honduras that reportedly killed two men and two pregnant women in a river last week.  The DEA officers accompanied Honduran security agents to the region on May 11 and say they intercepted 1,000 pounds of U.S.-bound cocaine. However, U.S. and Honduran officials and local residents presented conflicting accounts about who was killed and who was responsible in an incident that has outraged Hondurans and prompted some to set fire to government buildings in response. U.S. officials maintain that none of the U.S. agents fired a shot from the helicopter they shared with Honduran troops as they flew over the Patuca River in pursuit of a boat allegedly carrying drug smugglers. Local indigenous leaders insist that the people killed were not drug traffickers, but regular civilians, and have demanded that the U.S. withdraw its presence from Honduras.
Read more from the New York Times.
Headlines from the Western Hemisphere
North America
Caribbean
Central America
Andes
Southern Cone
Image: extremeboh @ Flickr.