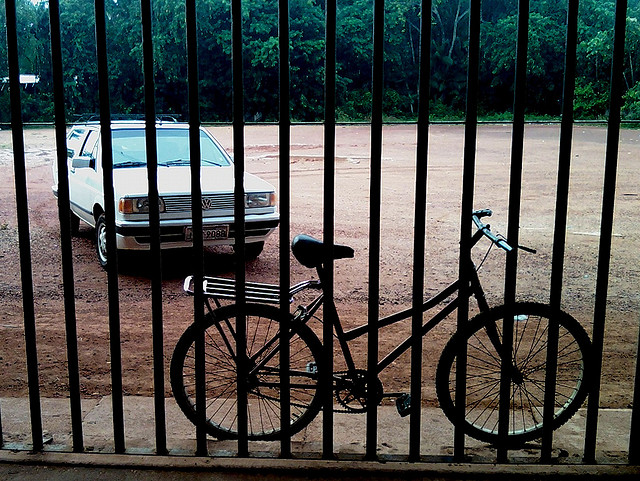 Brazilian Prisoners Reduce Sentences By Cycling
July 11, 2012
By Staff
Top Story — As prisons across Latin America struggle with violence and overcrowding, some Brazilian prisons are implementing new programs that attempt to prevent recidivism through exercise, education, and reading.  At a medium-security prison in Santa Rita Sapucaí, in the Brazilian state of Minas Gerais, inmates can reduce their sentences by cycling on stationary bicycles to power a battery that lights the town's boardwalk at night. Though critics of the changes have suggested that the new system coddles prisoners, the cycling is a full-time job that begins at 9am and ends at 5pm, and three full days of pedaling earn inmates the right to shave a day off their sentences. In four federal penitentiaries, inmates are allowed to reduce their sentences by four days for every book they read, but only after writing a summary of the book to be reviewed by a judge. Prisoners cannot reduce their sentences by more than 48 days a year.
Read more from the Associated Press.
Headlines from the Western Hemisphere
North America
Caribbean
Central America
Andes
Southern Cone
Image: Marcelo S Correa @ Flickr.