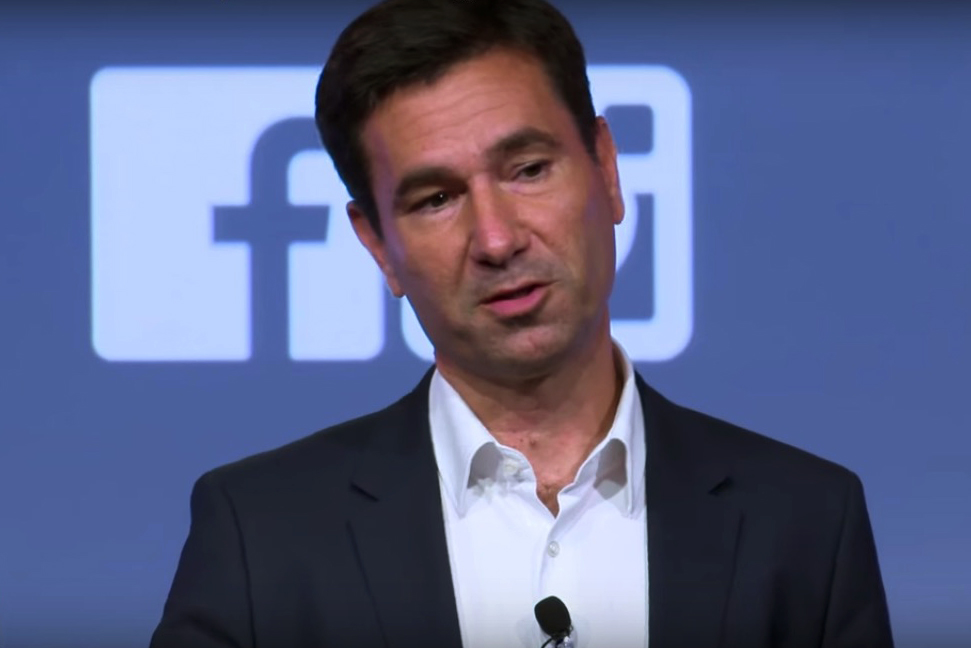 Facebook Vice President for Latin America Operations Diego Dzodan (Image:
Festival of Media
)
Top Facebook Executive Arrested in Brazil
BRASÍLIA, Brazil — Brazilian authorities arrested the highest-ranking Facebook executive in Latin America on Tuesday, accusing the company of failing to cooperate with a criminal investigation.
The arrest, which Facebook called "an extreme and disproportionate measure," marks the latest episode in an escalating conflict between Brazil's judicial branch and the Silicon Valley tech giant.
Police agents detained Facebook's vice president of Latin American operations, Diego Dzodan, at his São Paulo home. The arrest order was issued by a judge in the northeastern state of Sergipe. It followed Facebook's refusal to turn over account details of WhatsApp users suspected of running a drug-trafficking ring. WhatsApp, a free messaging service and Brazil's most widely used phone app, has been owned by Facebook since 2014.
Brazilian prosecutors have not disclosed details of the case, which is under seal.
In his arrest notice, Judge Marcel Montalvão said that Facebook had been given three chances, over a period of four months, to turn over information related to suspects in a federal drug case. The social media company was hit with a daily fine of 50,000 Brazilian reais ($12,700) two months ago, when it first refused to cooperate. In the past thirty days, the fine rose to 1 million Brazilian reais ($250,000) per day.
Montalvão based his arrest order on a Brazilian law against those who hinder an investigation into organized crime. A conviction can lead to a prison sentence between three and eight years.
In a statement released to Brazilian media, Facebook said that it operates independently from WhatsApp, and therefore an issue involving WhatsApp should not have led to the arrest of a Facebook executive. WhatsApp also released a statement, saying that the company does not store messages exchanged between users, and it therefore cannot disclose records that it doesn't have. "We strongly disagree with this decision," it read.
"Neither of these arguments stick," Frederico Ceroy, the President of the Brazilian Institute of Cyberlaw, told LAND. "On the one hand, you have Facebook saying that this has nothing to do with them. On the other, you have WhatsApp saying that there's nothing they can do—that they don't even have an office in Brazil."
Facebook's non-compliance with judicial orders in Brazil, according Ceroy, stands in direct contrast to the approach of companies like Google and Twitter, both having recently cooperated with Brazilian law enforcement in criminal investigations.
"I thought Facebook would change its posture following the nationwide suspension of WhatsApp in 2015 over a similar issue," Ceroy said, in reference of a judge's December motion to block the service for a period of 48 hours, after the company failed to cooperate with a separate criminal investigation. Although WhatsApp was reinstated after a few hours, its suspension led to uproar among the 93 percent of Brazilians with Internet access who use the service regularly, according to a survey by IBOPE.
Luis Carlos Assis Iasbeck, a communications professor at the Catholic University of Brasília, sees Facebook's posture of non-compliance as essential to maintaining users' trust.
"The police may have the most ethical reasons in the world to demand that these companies turn over information," Iasbeck said. "But to do so would betray the informal ethical guidelines that users have come to expect Internet companies to abide by — and that is to protect their private data above all costs."
But these companies must also obey judicial orders, Iasbeck said, "and face the consequences when they don't."
Cleuci de Oliveira is a New York City-based journalist from Brasília, Brazil.