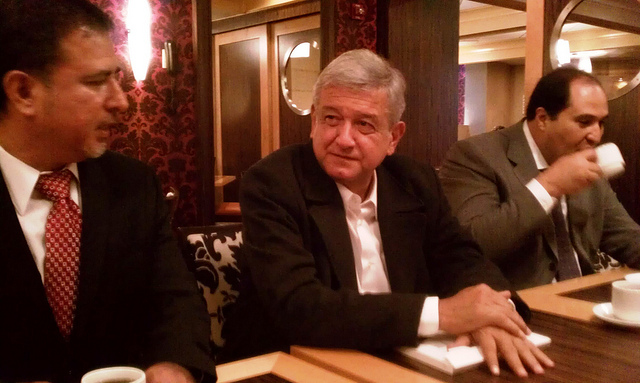 Mexico's Lopez Obrador Says Money Laundering Influenced Election
July 19, 2012
By Staff
Top Story — Mexican presidential candidate Andrés Manuel López Obrador on Wednesday accused Enrique Peña Nieto, the apparent victor in Mexico's July 1 presidential elections, of laundering money to finance his presidential campaign. López Obrador says Peña Nieto's Institutional Revolutionary Party (PRI) used illicit funds to buy $7.6 million worth of prepaid debit cards to hand out to voters before the elections, and presented a 36-page document outlining his claim. Peña Nieto called his win "categorical", and the PRI has said that the allegations constitute "flagrant defamation". Peña Nieto apparently won the elections by more than six percentage points, but Mexico's election tribunal will have until September to declare an official winner.
Read more from Reuters.
Headlines from the Western Hemisphere
North America
Caribbean
Central America
Andes
Southern Cone
Image: Mexicanos Sin Fronteras @ Flickr.