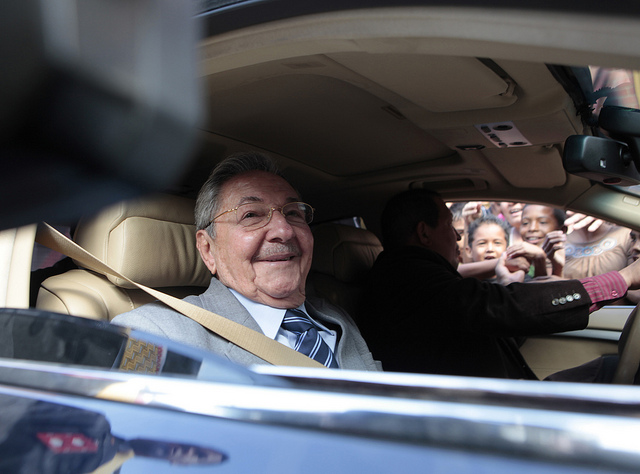 Cuba Ready To Talk With US, Says Raul Castro
July 27, 2012
By Staff
Top Story — At a speech celebrating Cuba's Revolution Day on Thursday, Cuban President Raúl Castro said he was willing to sit down for a discussion with the U.S. government over relations between the two countries. "If they want to talk, we will talk," said Castro, saying that Cuba was willing to discuss the U.S. government's concern over human rights, democracy and freedom of the press as long as the conversation was one between equals. Castro indicated that the U.S. would need to be willing to listen to Cuba's concerns on those issues as well, stressing that Cuba is "nobody's colony, nobody's puppet". Mike Hammer, the assistant secretary for public affairs at the U.S. State Department, said later that the two countries could not enter into meaningful dialogue until Cuba instituted democratic reforms and released Alan Gross, a U.S. contractor currently serving a 15-year prison sentence in Cuba for bringing satellite equipment into the country.
Read more from the Philadelphia Inquirer.
Headlines from the Western Hemisphere
North America
Caribbean
Central Ameria
Andes
Southern Cone
Image: chavezcandanga @ Flickr.