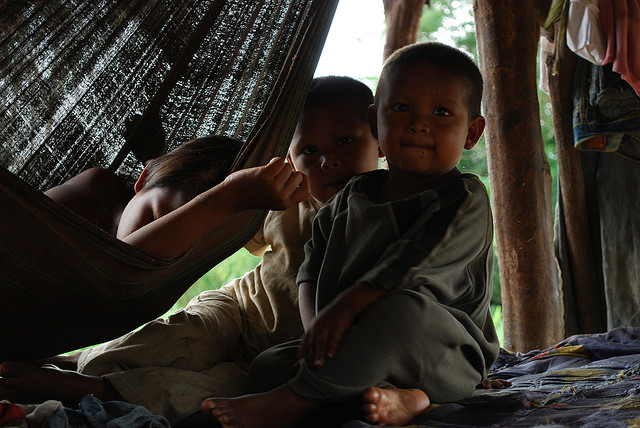 Colombian Court Says Troops Must Leave Indigenous Land
August 3, 2012
By Staff
Top Story — The Colombian government said it will challenge a Constitutional Court ruling ordering the country's military to dismantle a training base on an indigenous reservation in Guaviare province. The court ruled Thursday that the presence of troops was endangering members of the Jiw and Nukak tribes caught in the conflict between the Colombian military and leftist rebels. Unexploded ammunition and landmines have already injured three indigenous people in and around the Barrancon training base, which occupies 6 hectares of indigenous land.  Commander of the Armed Forces Gen Alejandro Navas maintained that if the military left, it would open a strategic corridor to guerrilla activity, and added that the government would try to get the court's ruling reversed. Colombian Defense Minister Juan Carlos Pinzón said that the ruling would have no bearing on the military's conflict in Cauca province with members of the Nasa tribe, who have demanded that both troops and rebels leave their land.
Read more from the BBC.
Headlines from the Western Hemisphere
North America
Caribbean
Central America
Andes
Southern Cone
Image: Troskiller @ Flickr.