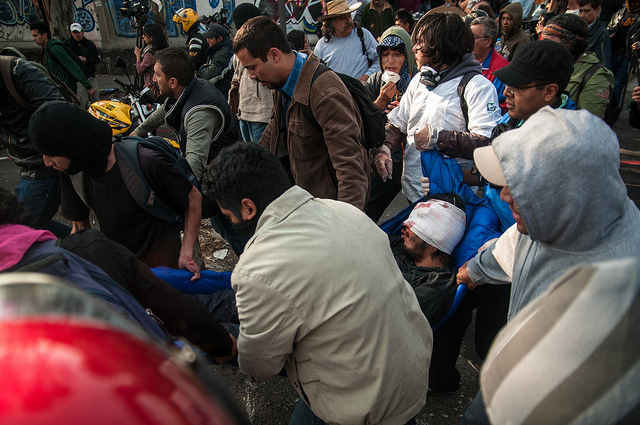 Mexico Protests: Rumors Of Deaths During Anti-Peña Nieto Demonstrations Stir Social Media
NEW YORK — Social media buzzed this weekend with unconfirmed rumors that several protesters had died in confrontations with police during the inauguration of Mexican President Enrique Peña Nieto.
Thousands took the streets to protest the return of the Peña Nieto's Institutional Revolutionary Party to power, which was ousted from the presidency in 2000 after governing continuously seven decades. Some 105 protesters were left injured, with 29 requiring medical attention.
Protesters hurled Molotov cocktails, threw stones, and there were reports of a bus station being torn down by protesters to use the materials as shields. Riot police responded with rubber bullets and detonating tear gas grenades, which protesters said were being thrown directly at their bodies to detonate rather than into the air.
Throughout the day, unconfirmed rumors circulated through social media of two deaths in San Lazáro. These included the image of a man identified as Juan Francisco Key Kendall, a protester who was allegedly struck by a tear gas grenade that detonated against his head, causing severe trauma to his cranium and eye.
According to his family members, Red Cross doctors had to induce a coma to help bring down the swelling of his brain and his injury will most likely result in irreversible neurological damage, La Jornada reports.
These images initially circulated reporting the death of a different protester, Carlos Valdivia. The death was later denied by the Secretariat of Public Security, although no further details were provided of his condition.
The death of Brayan Limón García was also reported. Witnesses tweeted a photo of the student lying on the ground after allegedly being struck by a detonating tear gas grenade, SDPnoticias reported. Government authorities had yet to address Limón García's case by Monday.
In New York City, members of the Yo Soy 132 movement staged a demonstration outside the Mexican Consulate to show solidarity with fellow protesters in Mexico.
A group of about 30 demonstrators chanted slogans including "Peña Nieto, did not win! Televisa elected him," and "murderers!" for hours to denounce the violent repression of protesters and voice their disapproval of Peña Nieto and the PRI's return to power.
The Yo Soy 132 movement accuses Televisa, Mexico's largest broadcaster, of biasing their coverage in favor of Peña Nieto.
"If the political situation in Mexico is this bad, I think any one of us here could be president tomorrow," said Eric Flores Perez, 43, a Mexican immigrant who has been living in New York for 8 years.
"I hope Mexicans around the world come together to fight for the dignity of our country," Flores Pérez said. "We are here for the millions of Mexicans that are suffering first hand the beginning of the repression that awaits us."
A total of 69 protesters remained detained as of Monday with charges of disturbing the peace. They face penalties of 5 to 30 years in prison if convicted.
Watch a video of the protest at Mexico's consulate in New York below.
Image: Eneas @Flickr.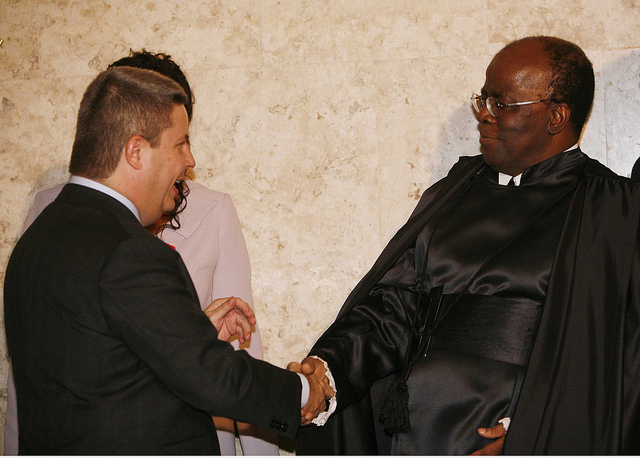 October 11, 2012
> Staff