Political Agendas Delay Promised Guantanamo Transfers
October 1, 2014
By Staff
Top Story — On Monday, the Organization of American States Secretary General José Miguel Insulza issued a statement urging member nations of the Americas to help resettle Guantanamo detainees. U.S. President Barack Obama's goal of closing the prison, however, looks increasingly uncertain.
Although 79 of the detainees are approved for permanent release, the pace of prisoner transfers from Guantanamo to other countries has come to an almost complete stop this year. A slow Pentagon approval process is largely responsible for the backlog. Defense Secretary Chuck Hagel has the ultimate say in the transfer of any of the 149 prisoners still held at the Cuban-based detention camp.
Further transfer setbacks occurred when Uruguay, one of the only two Latin American countries that has agreed to take detainees, announced they would have to postpone impending transfers.
Back in May, Uruguayan President José Mujica offered for his country to accept six of the detainees, but now is waiting until after late-October elections to proceed. Mujica's chosen succesor Tabaré Vázquez faces a close contest with conservative National Front candidate Luis Alberto Lacalle Pou, who has stated he is "totally opposed" to accepting prisoner transfers from Guantanamo.
Thus far, El Salvador is the only country in the region to have accepted detainees within its borders. Two former Chinese citizens were transferred to El Salvador in 2012, though they have since resettled in Turkey.
A list of all the current and former detainees and their statuses can be found at The New York Times.
Headlines from the Western Hemisphere
North America
Caribbean
Central America
Andes
Southern Cone
Image: The National Guard, CC BY 2.0
Subscribe to Today in Latin America by Email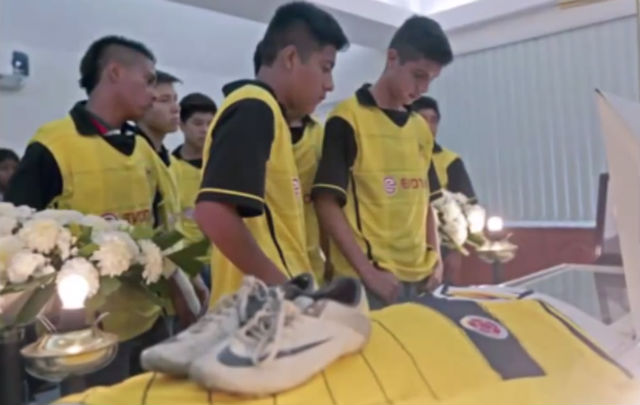 September 30, 2014
> Staff