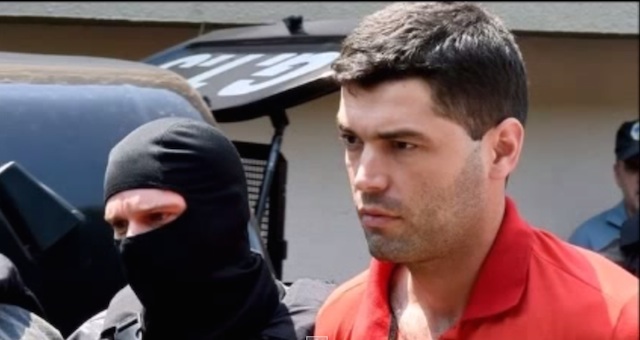 Brazilian Man Confesses to Killing 39 People, Attempts Suicide in Jail
October 17, 2014
By Staff
Top Story — A Brazilian man confessed to committing at least 39 murders after police arrested him in the city of Goiânia on Thursday after a 70-day investigation.
Thiago Henrique Gomes de Rocha, a 26-year-old security guard, seems to have targeted women, homeless people and homosexuals. De Rocha, who committed the murders over three years, approached his victims on a motorcycle before demanding their belongings and then shooting them.
Police noted de Rocha's "coldness" and extreme rage when recounting his crimes. After committing each murder, de Rocha allegedly felt depression and remorse, which he said he could only alleviate by killing more people.
After de Rocha was arrested on Thursday, he attempted suicide in his jail cell, using the base of a broken lightbulb to slit his wrists. A guard managed to prevent de Rocha from completing the act.
De Rocha's crimes draw attention to the larger phenomenon of violence against gays in Brazil. In recent years, even as overall violent crime rates in the country have decreased, violence against homosexuals has been on the rise. Grupo Gay da Bahia, a gay activist group, reported that 312 LGBT people were murdered in the country in 2013, one every 28 hours.
De Rocha's arrest also comes after 13 prison guards were taken hostage at a prison riot in Guarapuava, Paraná state on Monday. Such riots are relatively common in Brazil, which has the fourth largest prison population in the world and is often criticized for overcrowding and violence in its prisons.
Headlines from the Western Hemisphere
North America
Caribbean
Central America
Andes
Southern Cone
Image: Youtube
Subscribe to Today in Latin America by Email

October 16, 2014
> Staff