Falling Oil Prices Raise Worries of Venezuela Default, Crisis
October 16, 2014
By Staff
Top Story — Analysts are worried about a new phase of economic chaos in Venezuela as falling oil prices continue to take their toll.
Insurance rates on the country's debt shot up Wednesday to a new high, more than three times the size of the rate in late June, after a drop in oil prices raised worries the country may fail to pay off its obligations to foreign bondholders.
The spike in Venezuela's bond insurance rates means it costs investors more to insure a bond purchase against the possibility of default. The increase came two days after the publication of a column by Harvard economists Kenneth Rogoff and Carmen Reinhart arguing that Venezuela is likely to default on its foreign debt.
The column, written in defense of a recent piece by two Venezuelan economists, notes that defaulting (which Venezuela has not done since 2004) might be a good thing for the country, because it would force the government to make painful but necessary economic reforms. The government has already consistently failed to make payments domestically, contributing to widespread shortages of basic necessities.
The head of Venezuela's state-owned PDVSA oil producer on Wednesday said the 25 percent drop in oil prices since June to $85 a barrel was part of a "price war," adding that Venezuela is preparing to appeal OPEC for action on falling prices. Lower prices are particularly damaging for Venezuela's economy, which depends heavily on oil exports. If prices fall low enough, analysts worry Venezuela may be unable to pay off its foreign debt.
Those concerns contributed to the downgrade of Venezuela's debt in September by rating agency Standard & Poor's to a level signaling that the country had a fifty-fifty chance of defaulting in two years. That decision was partially influenced by the Venezuelan economists' article arguing that default was likely.
PDVSA's efforts to stave off a drop in prices may be futile; Reuters notes that oil powerhouse Saudi Arabia is signaling it will tolerate lower prices for the foreseeable future and that Venezuela's ability to influence the Organization of Petroleum Exporting Countries has declined in recent years.
The economic hardship faced by Venezuela in recent years – low growth, inflation, shortages – has, along with spiraling crime and social unrest, prompted the country's middle class to seek refuge elsewhere. The rate of departure to countries like the U.S., Mexico and Colombia has swelled in recent years, especially under President Nicolás Maduro, who took office in April 2013.
Headlines from the Western Hemisphere
North America
Caribbean
Central America
Andes
Southern Cone
Image: Youtube
Subscribe to Today in Latin America by Email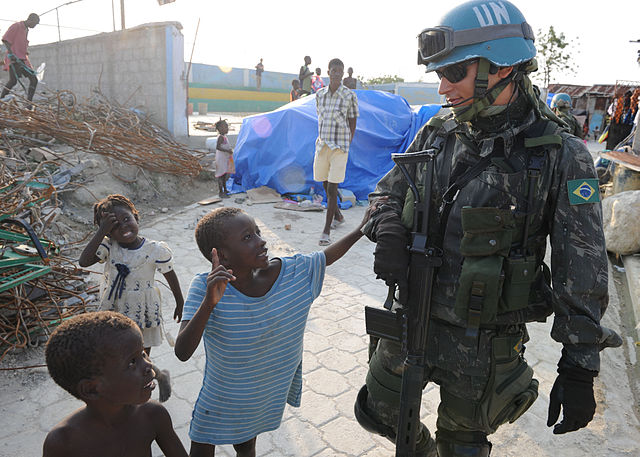 October 15, 2014
> Staff