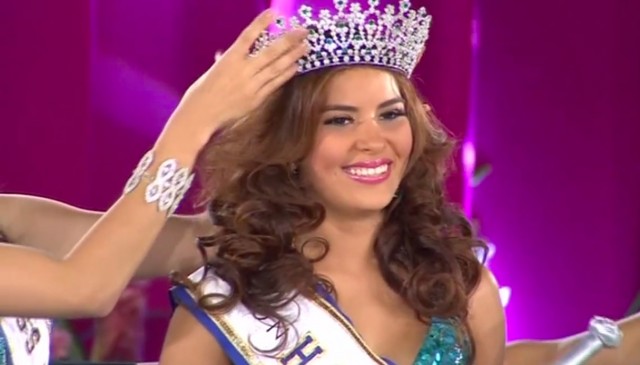 Missing Beauty Queen, Sister, Found Dead in Honduras
November 20, 2014
By Staff
Top Story — The bodies of reigning Miss Honduras María José Alvarado, 19, and her sister Sofía, 23, were found in a riverbank grave in an area west of the capital city, Tegucigalpa, police announced Wednesday. Since the sisters went missing on Nov. 13, their disappearance has become national news in the country with the world's highest peacetime murder rate.
Sofía Alvarado's boyfriend, Plutarco Ruiz, has been arrested and is considered the main suspect in the killings. Aris Maldonado, an alleged accomplice, is also in custody. Honduran police said they expect to make more arrests.
The sisters were reportedly killed on the night of Nov. 13, sometime after a party to celebrate Ruiz's birthday. According to the National Police director, Gen. Ramón Sabillón, Ruiz allegedly shot his girlfriend Sofía during a heated argument after he became jealous that she had danced with another man. María Alvarado was then shot when she apparently tried to flee. She was hit two times in the back of the head.
"This is not a crime of passion," said Salvador Nasrallah, a former presidential candidate and TV personality. "This is machismo."
María Alvarado was once employed as a model on Nasrallah's TV show X-O Da Dinero.
Experts point to a Central American epidemic of femicide: the murder of women and girls occasioned by their gender. In Honduras, the rate of violent deaths of women and girls has seen an increase of 263 percent between the years of 2005 and 2013.
Headlines from the Western Hemisphere
North America
Caribbean
Central America
Andes
Southern Cone
Image: YouTube
Subscribe to Today in Latin America by Email