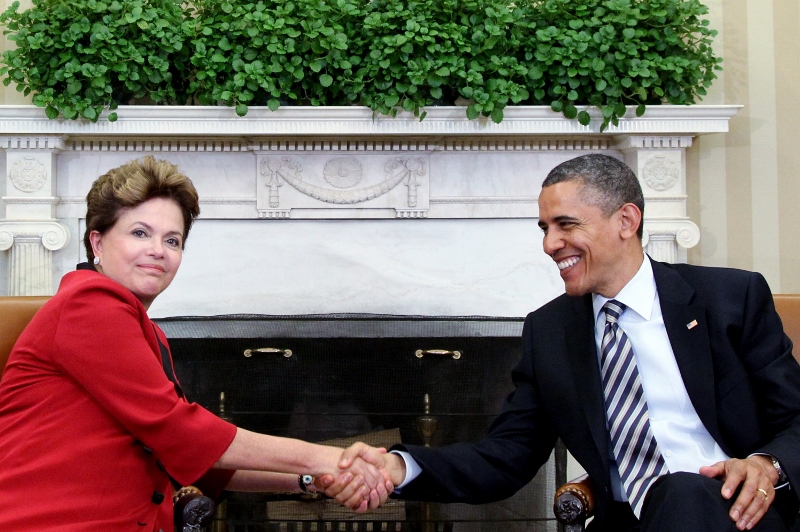 Brazil President Courting Investors on Visit to U.S.
June 29, 2015
By Staff
Top Story — Brazilian President Dilma Rousseff met with investors in New York on Sunday ahead of a planned meeting with her U.S. counterpart Barack Obama, the first to take place in the U.S. since Rousseff called off a state visit in 2013 in the wake of revelations that the U.S. National Security Agency had spied on her.
Rousseff, who arrived on Saturday, will meet more business figures in New York on Monday, in part to give a presentation on a $62 billion infrastructure project that involves more than 100 contracts, the Associated Foreign Press reported.
Monday night, the two presidents will sit down for an official dinner, with another meeting scheduled on Tuesday. The AFP characterized their meetings as aimed at "overcoming strains" over the 2013 NSA revelations. It comes in the context of Rousseff's declining popularity at home — as low as 10 percent approval rating — due in part to a corruption probe and an economic recession.
Observers have suggested that another reason for Rousseff's visit is the pursuit of additional foreign investment, including companies to assist with her infrastructure plans. Many of Brazil's largest construction companies have been implicated by investigators hunting for corruption.
Headlines from the Western Hemisphere
North America
Caribbean
Central America
Andes
Southern Cone