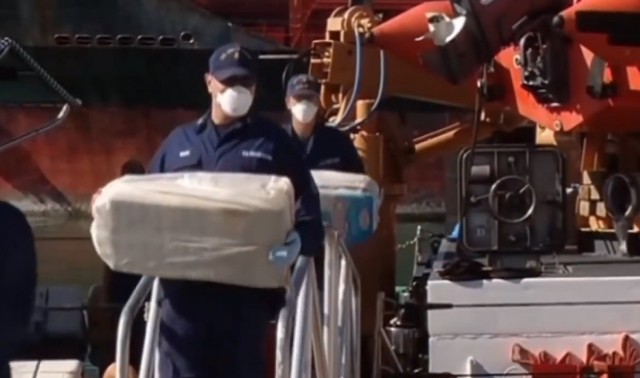 Dominican Prosecutors, Police Officers Accused After Seized Cocaine Vanishes
January 14, 2015
By Staff
Top Story — Three prosecutors and 21 police officers in the Dominican Republic — among them a former anti-narcotics unit director — were accused of failing to report and subsequently profiting off of more than one ton of cocaine seized. One dozen suspects have been arrested, as ordered by the court, while the rest remain at large.
"In one way or another," General Prosecutor Francisco Dominguez said, "they became drug traffickers." Dominguez added that, "this type of situation is unacceptable."
The missing cocaine was confiscated during three separate drug seizures, the largest of which took place in September near Santo Domingo and comprised 950 kilograms (2,000 pounds) of the narcotic.
Authorities are investigating the extent to which the drugs were either sold or returned to the drug traffickers in exchange for bribes. Dominguez stated that some of the money made during the alleged transactions has already been turned over by certain suspects.
Officials began their investigation after Police Chief Manuel Castro became aware of missing quantities of the drug in December.
According to the U.S. State Department's 2014 International Narcotics Control Strategy Report, about six percent of the cocaine entering North America and Europe pass through the island of Hispaniola, mostly crossing the Dominican Republic, making the Caribbean country a major transit country for drugs originating in South America.
Drug traffickers are increasingly using the Caribbean as a drug route, foregoing Mexico as the country experiences crackdowns and violent disputes between rival cartels. Shipments are often brought to the Dominican Republic before moving on to Puerto Rico, where goods can move from the territory to the continental U.S. without being subject to customs inspection, according to InSight crime.
Headlines from the Western Hemisphere
North America
Caribbean
Central America
Andes
Southern Cone
Image: YouTube