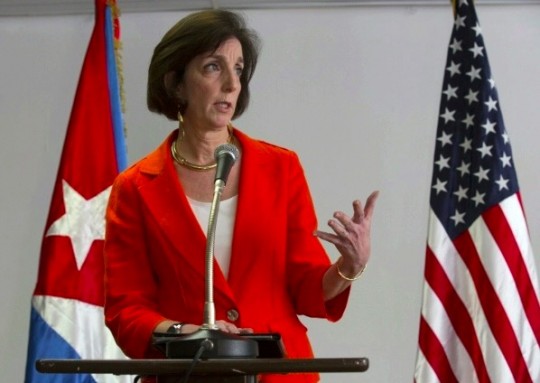 More Than 100 Cuban Dissidents Arrested Ahead of Second Round of Talks
February 24, 2015
By Staff
Top Story — The assistant secretary of state and highest-ranking U.S. diplomat for Latin America, Roberta Jacobson, expressed concern over the silencing of dissident voices in Cuba, following reports that over 100 anti-government protesters were arrested over the weekend.
Fifty-three members of the prominent dissident group Ladies in White were arrested on Sunday — according to the group's leader Berta Soler — along with 36 other activists. The leader of the Cuban Commission for Human Rights and National Reconciliation, Elizardo Sánchez, put the number of dissidents arrested between 150 and 200.
Reconciliatory talks between the United States and Cuba will resume on Friday. Jacobson, the main negotiator for the United States, will meet with Cuban authorities for the second stage of the historic talks.
Headlines from the Western Hemisphere
North America
Caribbean
Cuban cigar company Habanos S.A., owned in equal parts by the Cuban government and Imperial Tobacco Group, has said that it will immediately gain 25 to 30 percent of the U.S. premium cigar market if the U.S. embargo on the island nation is lifted.
Haiti has made "real progress" since the 2010 earthquake, particularly in creating safer water systems and curbing the spread of cholera, according to the director of the Center for Disease Control and Protection, in a piece for The Huffington Post.
Central America
Andes
Colombia's President Juan Manuel Santos praised the United States on Monday for naming a new special envoy to peace talks with the FARC in Havana, Cuba, although ex-diplomat Bernard Aronson's association with the so-called "dirty wars" of the 1980s and 1990s is likely to raise questions among left-wing politicians and human rights activists.
Following last week's arrest of Caracas mayor Antonio Ledezma, Venezuelan authorities announced a probe into another opposition leader on Monday on charges of conspiring against the socialist ruling government, sparking fears that a broader political crackdown could be underway.
Southern Cone
Chilean President Michelle Bachelet said she learned in the press of her son's suspicious dealings with a large bank, which have prompted right-wing leaders to accuse him of illegal influence-peddling.
Truck drivers blocked roads across many Brazilian states for the sixth consecutive day Monday, disrupting agriculture and other sectors as part of a protest against a tax on fuel, which is just one of many measures suggested by President Dilma Rousseff to close a budget deficit.
Brazilian authorities on Monday announced the arrest of the "biggest deforester" in the Amazon, the leader of a criminal gang that illegally occupied public rainforest land, clear-cut it and sold it for a premium as grazing land.
Image: U.S. Department of State
Subscribe to Today in Latin America by Email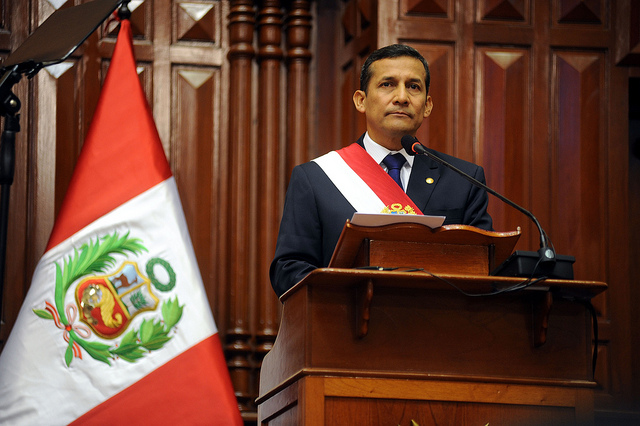 February 23, 2015
> Staff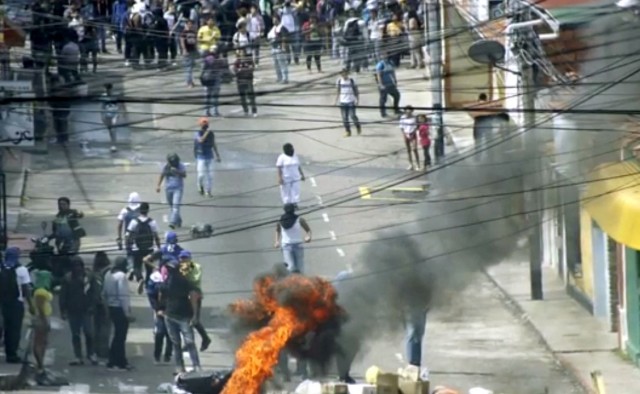 February 25, 2015
> Staff