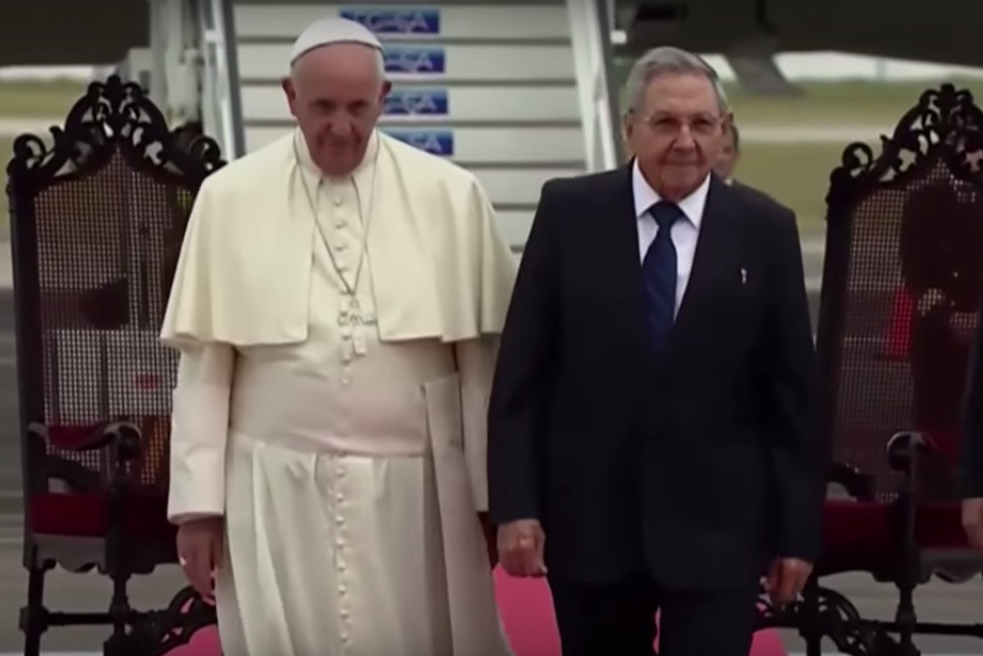 Pope Francis Meets Castro Brothers, Church's Revolutionary Foes
September 21, 2015
By Staff
Top Story — Pope Francis delivered mass in Cuba on Sunday, as part of a visit that has highlighted the complex relationship between Catholicism and the island nation's politics.
The pope also met for the first time with Fidel Castro at the residence of the retired former leader. Francis thanked Castro for his recent pardon of some 3,522 prisoners; the two exchanged gifts and spoke for about 40 minutes before the pope went on to speak with Castro's younger brother and Cuba's current leader Raúl, The Associated Press reported.
At least three Cuban dissidents were arrested outside of the Plaza of the Revolution as Francis delivered mass there, the BBC reported. The AP reports that two other dissidents were told by state security agents not to attend a later service held by the pope on Sunday, despite their invitation by the Vatican.
After leading a Communist revolution in 1959, Castro sought to limit the Catholic Church's role on the island, barring practicing Catholics from membership in the Cuban communist party. Today, few Cubans regularly attend mass. John Paul II's visit in 1998 was the first visit by a pope to Cuba since the revolution.
A biographer of Francis told the AP that the choice of his gifts to Castro may represent a subtle hint the former leader should "come to terms with his past." Among them were two CD recordings of a Spanish priest expelled by Castro after the revolution.
Headlines from the Western Hemisphere
North America
Caribbean
The BBC reports on the "Guevedoces" — men in a small Dominican Republic town who, due to a genetic condition, appear female at birth and only develop male genitalia during puberty. The condition has contributed to a debate around sexual orientation and gender identity, and the development of a blockbuster drug to treat enlargement of the prostate and male-pattern baldness.
Central America
Indigenous Guatemalan environmental activist Rigoberto Lima Choc was killed on Friday in front of the courthouse that, one day earlier, had ordered a palm oil production factory that Lima had led protests against to cease operations.
The Washington Post published a Saturday profile of Guatemalan front-running presidential candidate Jimmy Morales — a famous TV comedian who has previously performed in blackface.
Andes
Pope Francis urged the Colombian government and FARC rebels to reach a peace settlement during an address after Sunday mass in Havana, Cuba, where the two sides have been engaged in peace talks for the past three years.
Colombian President Juan Manuel Santos will meet with Venezuelan President Nicolás Maduro today for negotiations over a continuing border dispute — a meeting that Santos said he is entering "with the best intentions but without great expectations."
Venezuelan cinema is "flourishing", according to the AP, with directors exploring topics like homosexuality and cross-dressing — sometimes with state-funding — in a country that imposes heavy governmental censorship on TV and other media.
Southern Cone
After Chile was hit with an 8.3 magnitude earthquake on Wednesday, government aid and rebuilding efforts have slowly brought the town of Coquimbo, the most affected area, back on its feet, although many residents have suffered significant losses.
Brazilian President Dilma Rousseff rejected Israel's appointee as ambassador to Brazil, citing his past as a settlement director in occupied Palestine as the source of her discomfort.
Subscribe to Today in Latin America by Email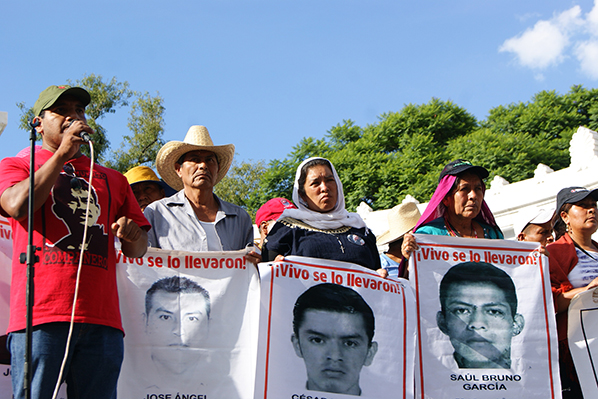 September 18, 2015
> Staff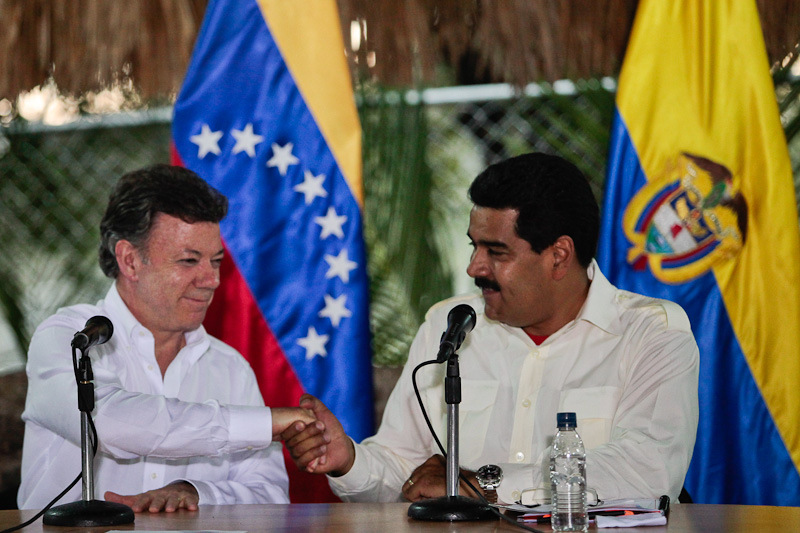 September 22, 2015
> Staff