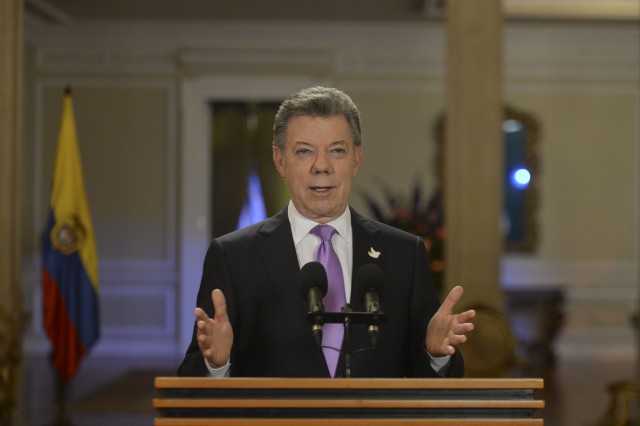 Colombia Will Halt Air Attacks on FARC
March 11, 2015
By Staff
Top Story — Colombia's President Juan Manuel Santos on Tuesday announced that he has ordered a halt to air attacks by the military against the Revolutionary Armed Forces of Colombia, a move The Associated Press called the government's "biggest yet toward an eventual end to hostilities." The announcement comes days after the news that the military and the FARC will work together to clear landmines.
The ban on airstrikes, a key tactic that has resulted in the deaths of several FARC leaders, will last a month, Santos said, but could be extended if the FARC maintains its own ceasefire. When that one-sided truce was announced in December, Santos ordered the military to maintain its offensive against the guerrillas.
Santos, in his announcement, also said he would form a non-partisan commission to advise him on the upcoming stages of the ongoing peace talks with the FARC in Havana, Cuba.
The move immediately garnered criticism from conservative Colombian politicians, including former president and leading senator Álvaro Uribe, who tweeted that Santos had "paralyzed" the armed forces.
Headlines from the Western Hemisphere
North America
Caribbean
Central America
Andes
Southern Cone
Image: Presidencia de la República de Colombia, public domain