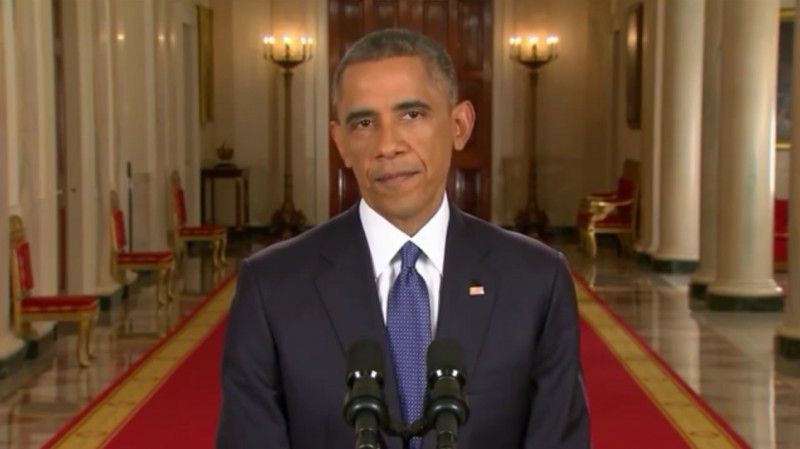 President Barack Obama announces sweeping immigration reform last November. (Image:
YouTube
, screenshot)
Appeals Court Upholds Injunction Against Obama Immigration Order
May 27, 2015
By Staff
Top Story — A federal appeals panel on Tuesday barred an executive order by President Barack Obama granting deportation protection and expanded rights to undocumented immigrants from taking immediate effect. The decision by the appeals court, which upheld an injunction issued in February, sides with 26 states that have challenged the president's immigration order.
President Obama's three-part executive action, announced on Nov. 20, sought to circumvent a year-long congressional gridlock to provide deportation relief for up to five million undocumented immigrants who, under the order, would receive registration rights and avenues to legal employment.
On Feb. 16, two days prior to the first stage of the order taking effect, Texas Federal Judge Andrew S. Hanen filed an injunction, placing it on hold. Judge Hanen's injunction backed a lawsuit by 26 states that accused the president of executive overreach.
Tuesday's decision by the three-judge 5th U.S. Circuit Court of Appeals came down to two judges voting in favor of the injunction and one dissenting, the latter arguing that the president acted within his executive authority when issuing the order.
Headlines from the Western Hemisphere
North America
Caribbean
Central America
Andes
Southern Cone