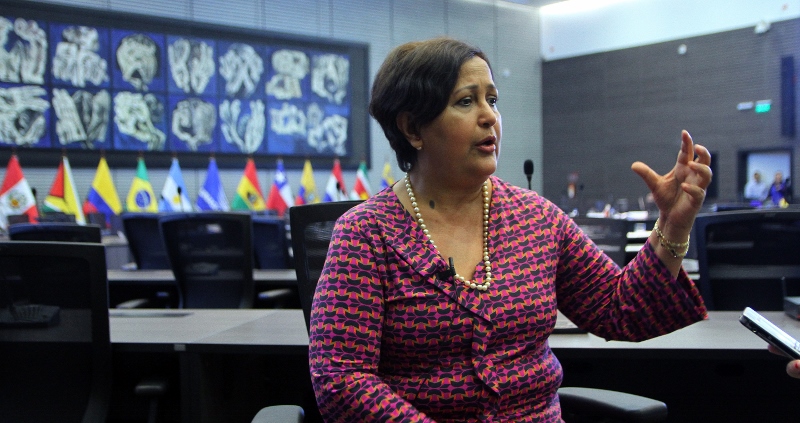 Venezuelan Government Announces December Elections, Fulfilling Longtime Opposition Demand
June 23, 2015
By Staff
Top Story — Venezuela's electoral council on Monday set a date of Dec. 6 for legislative elections, fulfilling a long-held demand of the political opposition, which is currently polling favorably against the incumbent socialist party.
Tibisay Lucena, the head of the National Electoral Council (CNE), said the decision was not made due to pressure from the opposition. Figures like Leopóldo Lopez, the former mayor of the Caracas municipality of Chacao, have staged hunger strikes to demand the government call legislative elections. While President Nicolás Maduro's United Socialist Party of Venezuela (PSUV) holds a majority in the National Assembly, polls show that it would lose many seats to the opposition if elections were held today, The Associated Press reported.
As the AP notes, however, some of the candidates expected to appear on ballots for opposition parties such as the Popular Will are in jail for their alleged role in inciting violence during protests that gripped much of the country in 2014.
The election on Dec. 6 will mirror the first time Maduro's predecessor and mentor Hugo Chávez was elected to the presidency in 1998, an office he held until his death in 2013. Since Chávez's election, the PSUV has held a majority of seats in the National Assembly.
The party has faced difficulties in recent years. Inflation, shortages of basic goods and rising violent crime have been a drag on the PSUV's popularity. Additionally, its platform of funding generous social welfare programs with oil revenues, which has earned the PSUV the loyalty of a large base of lower and middle-class voters, has been compromised by a global drop in oil prices.
Headlines from the Western Hemisphere
North America
Caribbean
Central America
Andes
Southern Cone