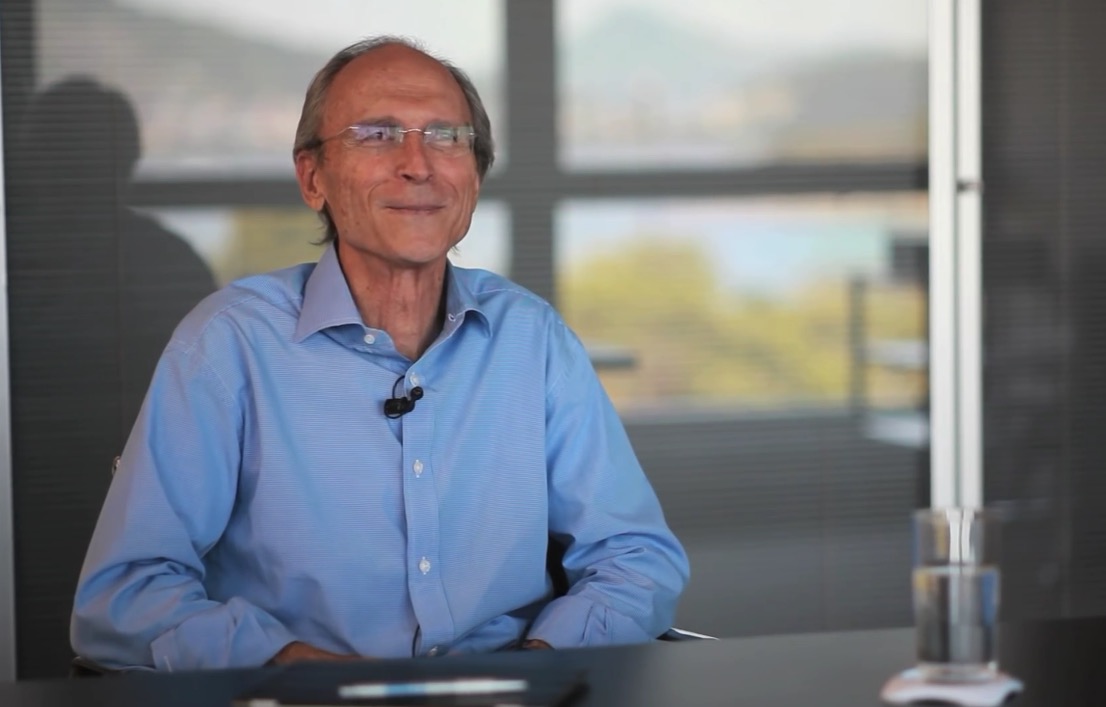 Otávio Marques de Azevedo, the CEO of the construction company Andrade Gutierrez, was arrested on corruption charges Friday in relation to Brazil's Petrobras corruption scandal. (Image:
YouTube
)
Brazilian Construction Titans Arrested in Corruption Probe
June 22, 2015
By Staff
Top Story — The heads of Brazil's two largest construction firms were arrested on Friday in connection with a massive corruption investigation which continues to expand and may soon reach former President Luiz Inácio Lula da Silva.
Marcelo Odebrecht, the billionaire CEO of the company that bears his last name, and Otávio Marques de Azevedo, the CEO of the construction company Andrade Gutierrez, were arrested for their alleged knowledge, and implicit approval, of payments by their firms of some $230 million in bribes to politicians. Their companies, according to federal police, were part of a cartel that divided up contracts from state oil firm Petrobras, for which they routinely overcharged, The New York Times reported.
The investigation, codenamed "Car Wash," has implicated so many leading members of the President Dilma Rousseff's Workers' Party (PT) that many have accused the judge Sérgio Moro, a leading figure in the probe, of political bias, noting his family ties to opposition figures, according to local media.
Following the arrests, da Silva said to an audience of PT supporters that he fears he may be the next target of the investigation. Rousseff, who served as energy minister under da Silva, has seen her popularity figures reach historic lows, in part due to the Petrobras scandal. A new poll found just 10 percent of Brazilians approve of her government, Reuters reported.
Just Published in Latin America News Dispatch
Headlines from the Western Hemisphere
North America
Caribbean
Central America
Andes
Southern Cone