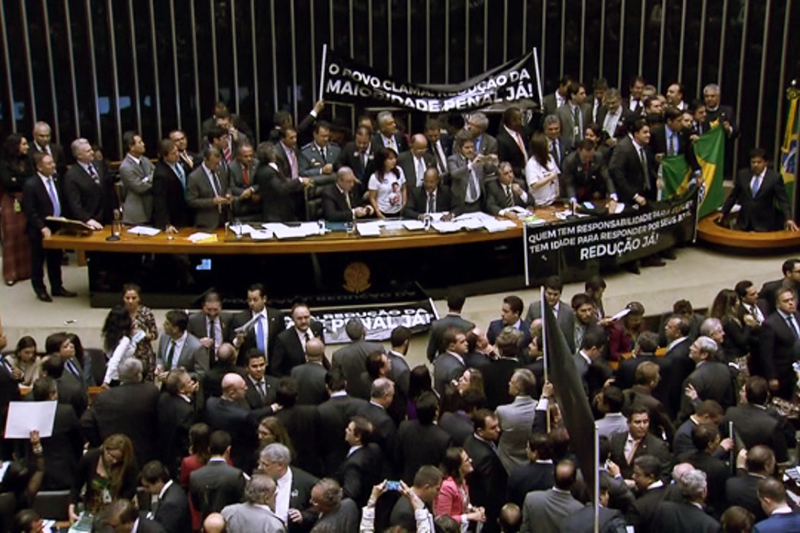 The plenary session erupted in cheers and protestations following Thursday's stroke-of-midnight decision. (Image:
G1
, Screenshot.)
Brazilian Supreme Court Justice: House Passed Criminal Age Measure Unconstitutionally
BRASÍLIA, Brazil — A Brazilian Supreme Court judge has described the approval of a controversial measure to lower the age of criminal responsibility from 18 to 16 as an illegal maneuver under the terms of the Constitution, and has intimated to the Latin America News Dispatch that his office will take action against it. The Chamber of Deputies had approved the measure minutes after midnight on Thursday, less than 24 hours after an earlier version had been rejected in the same house.
"What we have here is an initial vote that rejected the proposed amendment and — immediately thereafter, in the space of hours — another vote was put forth for the same measure," Supreme Court Judge Marco Aurélio Mello told LAND. "Under the terms of the Federal Constitution — more specifically article 60, paragraph five — a measure that has been rejected or declared prejudiced can only be reconsidered for a vote during the following legislative session."
The current session, which began in February, comes to a close in December. Asked whether he believes there is an opening through which to declare the approval of the amendment unconstitutional, Mello said, "It's not an opening. It's a thoroughfare."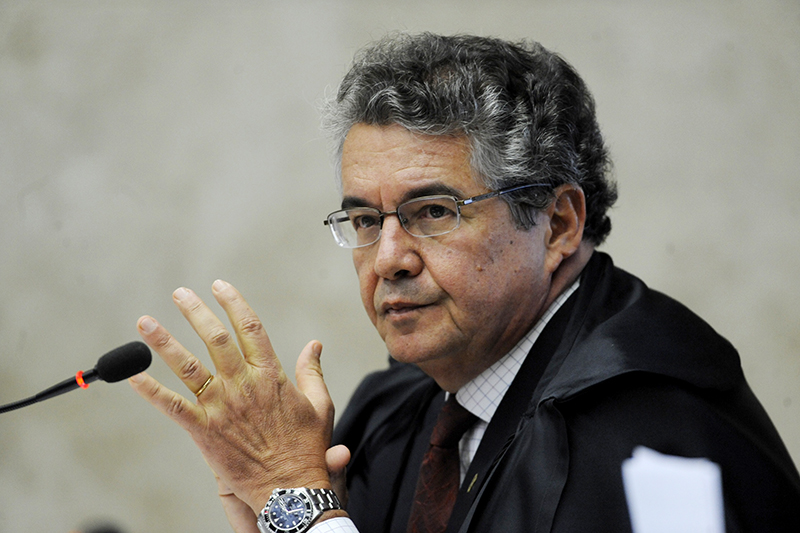 Brazilian Supreme Court Justice Marco Aurélio Mello (Image: Fábio Rodrigues Pozzebom/Agência Brasil, CC BY 3.0 BR)
The debate surrounding the minimum age by which an alleged offender should be tried as an adult has divided the Brazilian government for several months. President Dilma Rousseff has objected to the proposed amendment, while members of the opposition have led the fight to pass it.
Public support for a lowering of the age of criminal responsibility, meanwhile, has remained consistent at 87 percent, according to figures released by polling institute Datafolha in June and April. The high percentage is perhaps attributable to what The New York Times has referred to as public frustration with the rate of violence in Brazil. (Figures released by the United Nations show that the South American country registered the most homicides in the world in 2012.)
Children's rights organizations such as Unicef, nonetheless, have decried the measure as a violation of the rights of minors and expressed dismay at its approval on Thursday.
"We were shocked," Casimira Benge, the Coordinator for Unicef's Legal Rights Protection Agency for Minors, told LAND about the U-turn that led to Thursday's decision. "We believe this amounted to not only a terrible decision for the rights of children, but that the way in which it was reached sets a terrible precedent for the democratic process in Brazil."
"Children constitute a special group — they require specialized treatment," Benge said. "And they should not shoulder the responsibility for crime in Brazil."
The approved version of the amendment determines that 16- and 17-year-old defendants be tried as adults for serious crimes such as rape, premeditated murder and manslaughter. They are to serve their sentences in distinct facilities, separate from adult prisons and those housing offenders below the age of 16.
The original version, which was narrowly rejected in the early hours of Wednesday, also included drug trafficking, terrorism and aggravated robbery as applicable charges. Those last charges were removed, and the updated amendment put before a vote on Wednesday afternoon.
The decision came minutes after midnight, with the plenary session erupting in cheers as well as emphatic objections, and legislators on both sides waving banners expressing diverging positions. The amendment received 323 favorable votes — having required 308 to pass — with 155 legislators voting in opposition and two in absentia. The previous vote in the early morning hours of Wednesday, by contrast, came up only five short of an approval, at 303.
Congressman Chico Alencar, of the Socialist and Freedom Party, expressed indignation at the speed with which the measure was put forth for a second round of voting, saying that it did not leave enough room for appropriate debate.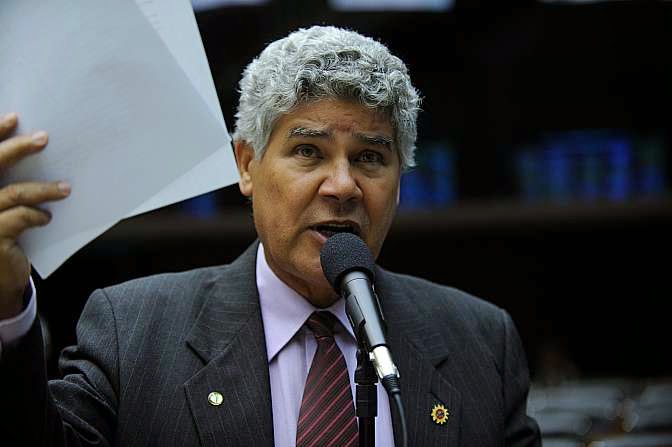 Socialist and Freedom Party Congressman Chico Alencar (Image: Gabriela Korossy/Câmara dos Deputados)
"Reason and reflexion did not factor into [Thursday's] approval," Alencar told LAND. "The factors that did had to do with back-room discussions and negotiations surrounding topics unrelated to the measure at hand, unrelated to an understanding of the world inhabited by the country's poverty-stricken youth."
"Public pressure also played a part in the reversal," Alencar said. "The majority of the population favors a reduction in the age of criminal responsibility." When it comes to this issue, according to him, "the public reacts emotionally."
Congressman Alberto Fraga, of the Democrats Party, cited pressure from constituents as the driving force behind the 20-vote difference between the two voting rounds.
"Eighty-seven percent of the population wants the amendment to pass," Fraga told LAND. "In light of the public uproar [following the first round of voting] and various attacks on social media, many congressmen changed their minds — so much so that the amendment passed with 20 more votes than it had initially received."
Asked whether he feels satisfied with Thursday's result, Fraga said that he is "very happy."
"I think the Chamber of Deputies came together when it voted in favor of the measure. Society could not remain just watching ships go by," he said, invoking a Brazilian expression concerning inaction.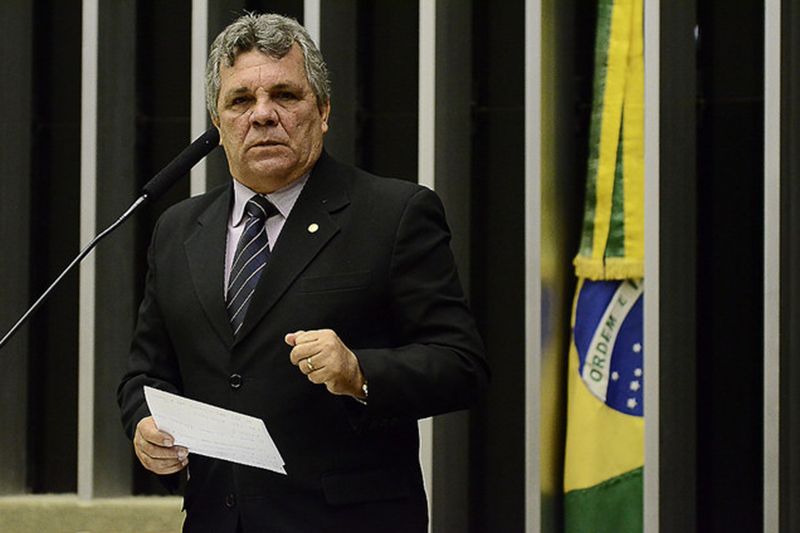 Democrats Party Congressman Alberto Fraga (Image: Bancada da Câmara dos Deputados, Partido Democratas.)
Fraga expressed dismay at those who oppose the measure.
"I can't understand people who say they don't agree with it," he said. "A measure such as this is meant to put an end to impunity. With every passing day, the number of minors committing crimes becomes greater — all because the Constitution allows them to get away with it."
"Only a small fraction of people don't want it to pass: theorists, priests, members of the Bar Association," Fraga said. "They don't represent a significant part of the population."
As for Rousseff's public repudiation of any measure aimed at lowering the age of criminal responsibility, Fraga said "the president should be ashamed of herself."
"Today's 18-year-old was eight when the Workers' Party took office. If Rousseff had implemented educational policies that worked, then this young man would not have turned to crime," Fraga said.
"How can an elected official with 13 years' experience criticize a brave measure like this one? Are we, as a society, obligated to live with these killer kids? I don't think so."
A retired military officer, Fraga presides over the so-called "bullet caucus" in Congress, comprised of former police officers and army officials, who advocate for conservative, tough-on-crime measures and whose popularity, according to The New York Times, points to a right-wing shift among "a society fed up with violent crime."
"Fear of crime, as well as a feeling of being unsafe, are very palpable experiences for Brazilian citizens today," Dr. George Felipe de Lima Dantas, a professor and public security consultant, told LAND. "Victimization does not merely affect the victim and the victim's next-of-kin. Rather, it affects the victim's extended family, friends, acquaintances, and so on. This has become an everyday reality in our country, which registers about 25 homicides for every 100,000 residents."
Regardless of public support, the measure still has a long way to go before it becomes a constitutional amendment — and that's before considering any challenges made to the legality of Thursday's vote. The very same day, Brazil's Bar Association announced that it would appeal the decision through the Supreme Court.
As Congressman Alencar put it to LAND, "a lot of water has yet to flow under this bridge."
Cleuci de Oliveira is a New York City-based journalist from Brasília, Brazil.